I think many of you will enjoy seeing a snappy year at a glance as well so you will know what to look forward to and plan. Please BOOKMARK THIS PAGE so you can check back often.
Year Long Events
This list does not include new release crochet patterns that will be released throughout the year and are not part of any event.
Some things will not have all of the info until we get closer. Dates and links will be updated as available.
There will NOT be any seasonal gift or holiday events other than what is listed below. Instead, a pattern will posted each Monday that I think would be great for gifts.
Swap Events – I LOVE THESE!!! Unfortunately, they are a lot of work so I have to limit how many I can do. There will be ONE dishcloth swap ("spring cleaning swap" starting January 9th) and ONE ornament swap (in July).
Snappy Newsletters – Each TUESDAY at 5pm mt (7pm et) a newsletter will be sent. I tried to stick to this plan in 2022 and some weeks I just didn't have anything extra special to say. This year, so you know you are receiving the newsletters, these will be sent on that schedule… some weeks the newsletter might just be better than others.
"Seasonally Snappy 2023" – this is my popular, annual, year-long PAID event. You can sign up and get more info at THIS LINK.
---
"Make Ahead Mondays"
Each Monday throughout 2023, get a quick and easy project to make for FREE. Whip it up that week, then stash it away for future gifts and craft fairs. These patterns will include some new and some "oldies but goodies" that have been updated.
January
February
March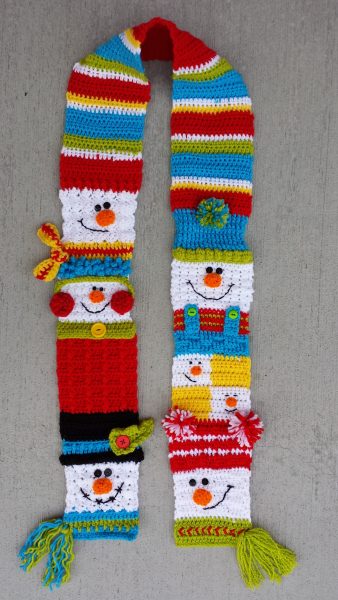 Monthly Crochet Along: Project – Sampler Snowman Scarf. To celebrate the TENTH anniversary of my most popular design, during the month of March, I will be posting a series of videos to go along with the pattern.
To be fair to the many who have purchased the pattern, the written instructions will not be free. I have been working on an updated version of the pattern. It will have lots of photos plus a special surprise bonus. Everyone who has previously purchased the pattern will receive the updated version as well. This will be sent during the first week of March.
I am offering a 40% off coupon from now until 3/10/23 if you do not already own this pattern. Click here and use coupon code: 10thyear
---
April
---
May
---
June
---
July
---
August
---
September
---
October
---
November
---
December
---
New year's GIVEAWAY Winners
Congratulations Mary Blackmore and "jennifermanning9573"! Please email [email protected]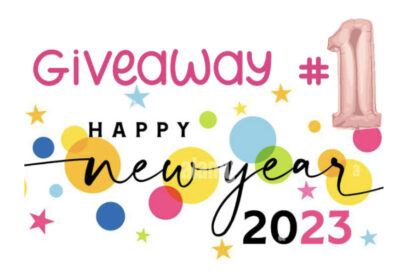 🤠 Prize: 12 snappy patterns in 2023! Get one new pattern each month in 2023.
THANK YOU for visiting my site! Happy new year wishes to you, your friends, and family 💕