Watermelons are an easy way to add a splash of color for the summer months. I love making them and I hope you will enjoy these patterns.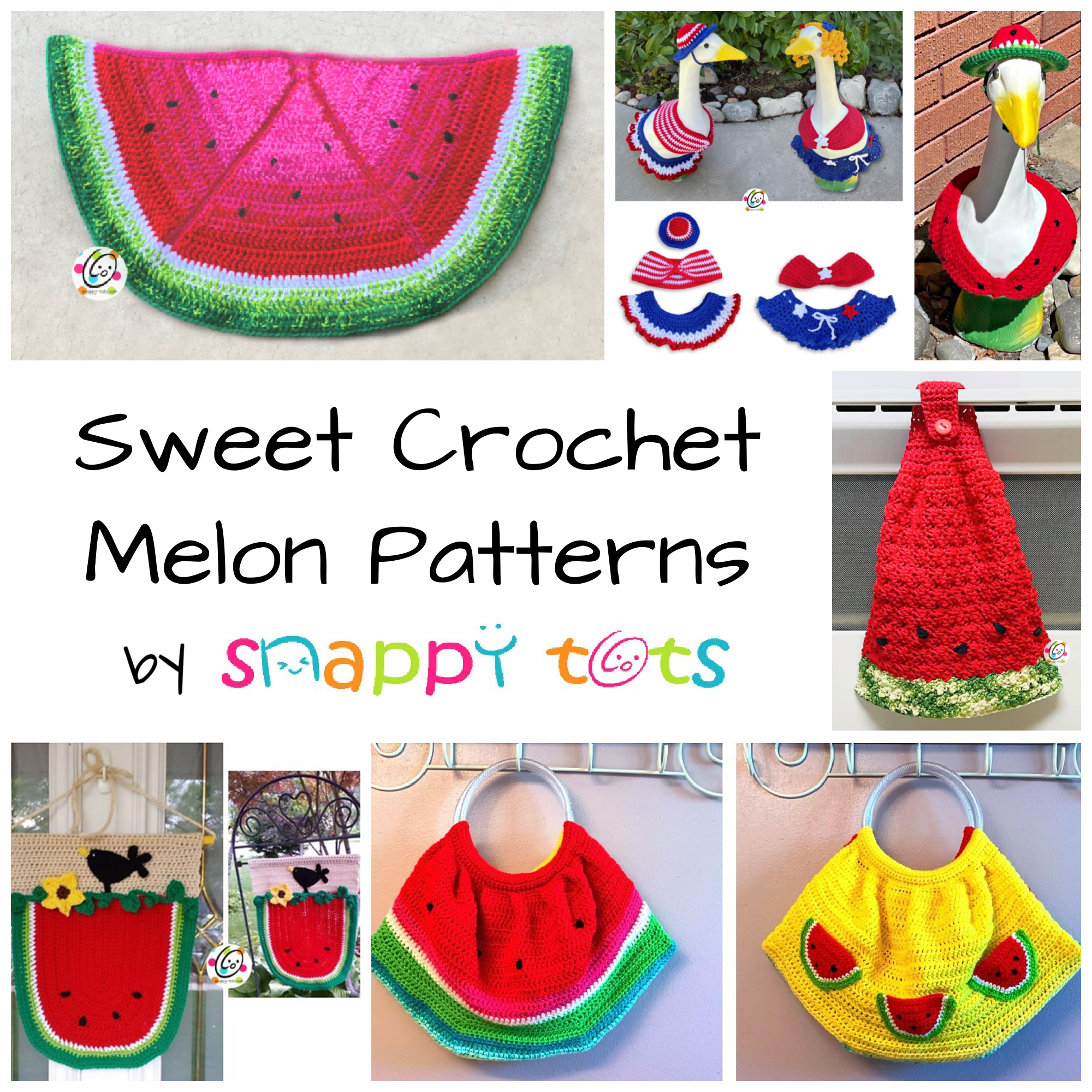 Some of the patterns are free and some are paid patterns. Click the links above each photo for the patterns or see all of the patterns at the following links: Ravelry Sale | Etsy Sale
Special Discount: Save 50% off the downloadable patterns from my Ravelry and Etsy shops (links below) until the end of June 2023. No coupon code needed.
---
Watermelon Mats
Free Pattern | Ravelry Download | Etsy Download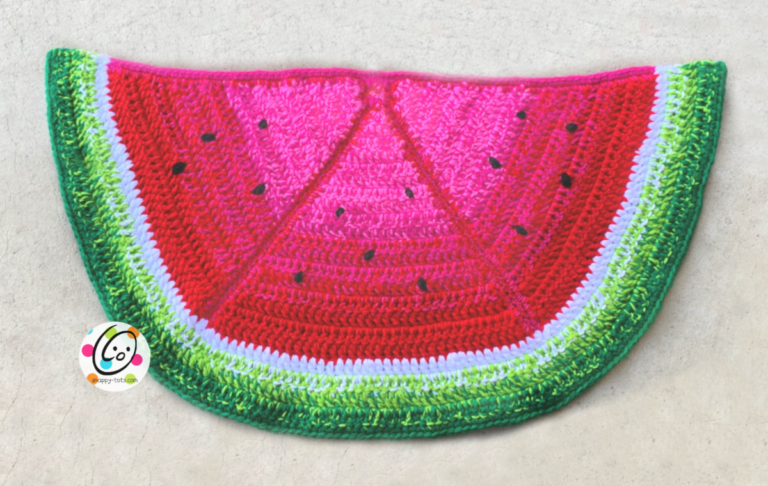 ---
Sweet Melon Hanging Towels
Free Pattern | Ravelry Download | Etsy Download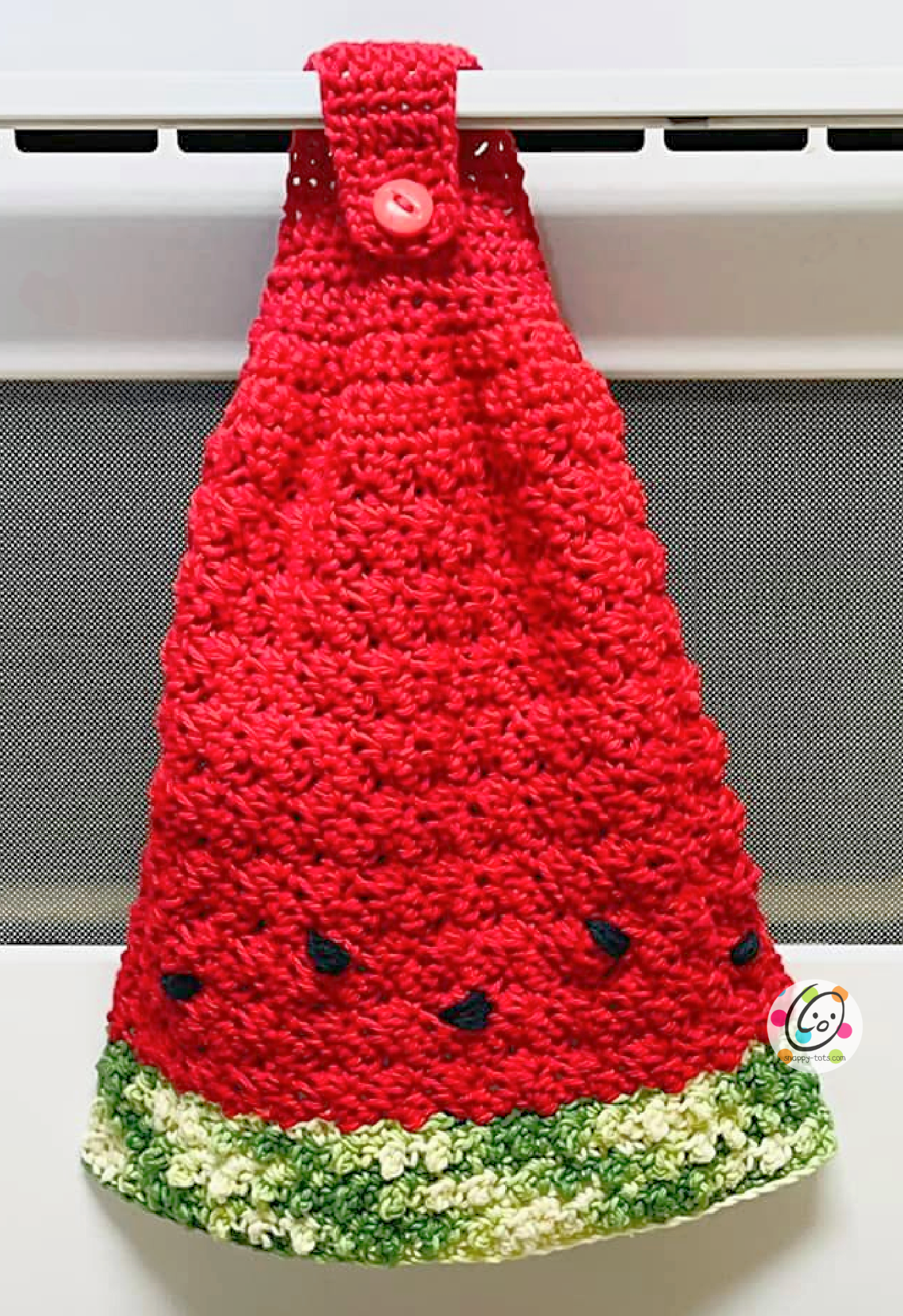 ---
Flirty Goose Set
Free Pattern | Ravelry Download | Etsy Download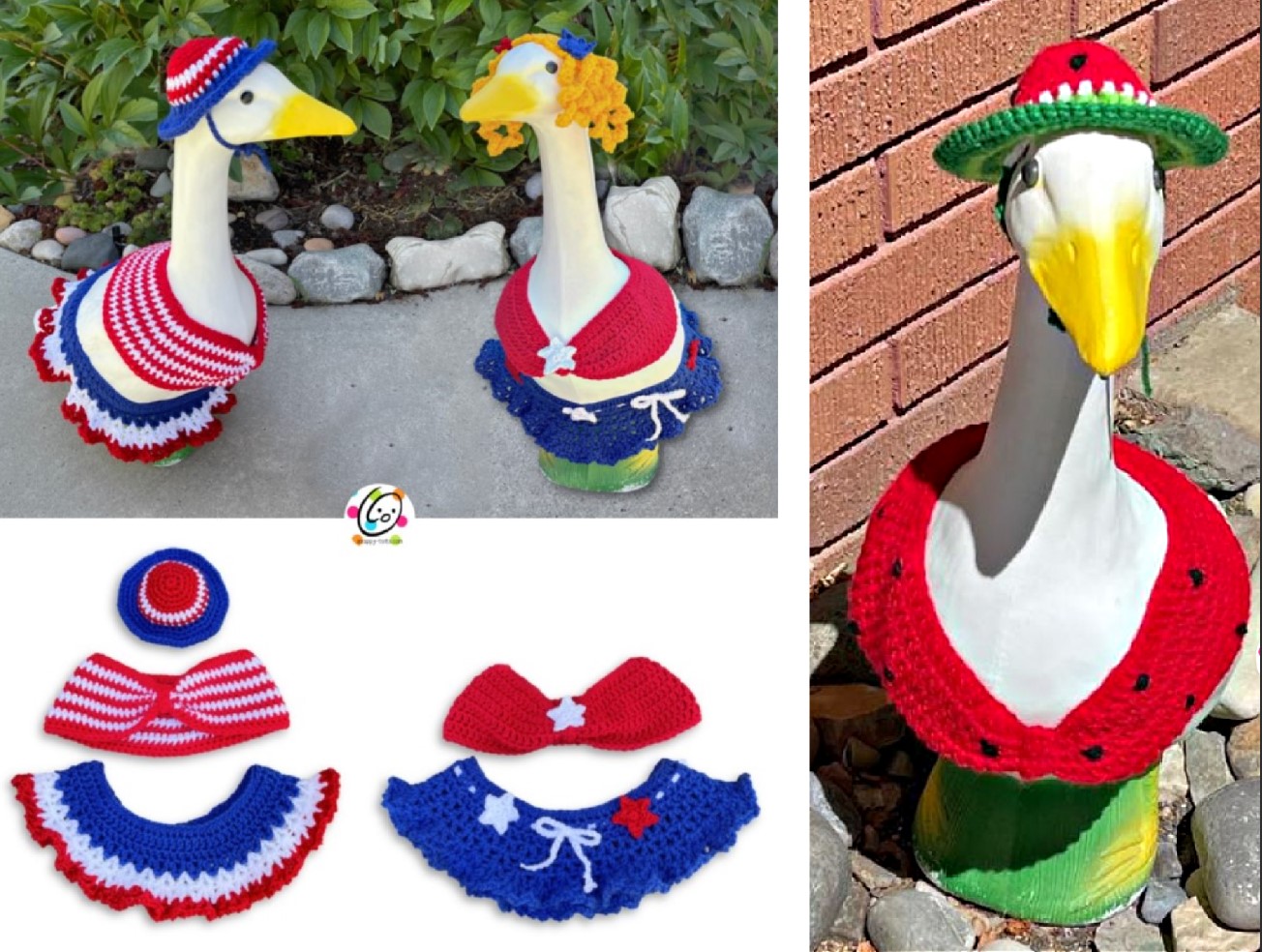 ---
Spring Into Summer Bag
Ravelry Download | Etsy Download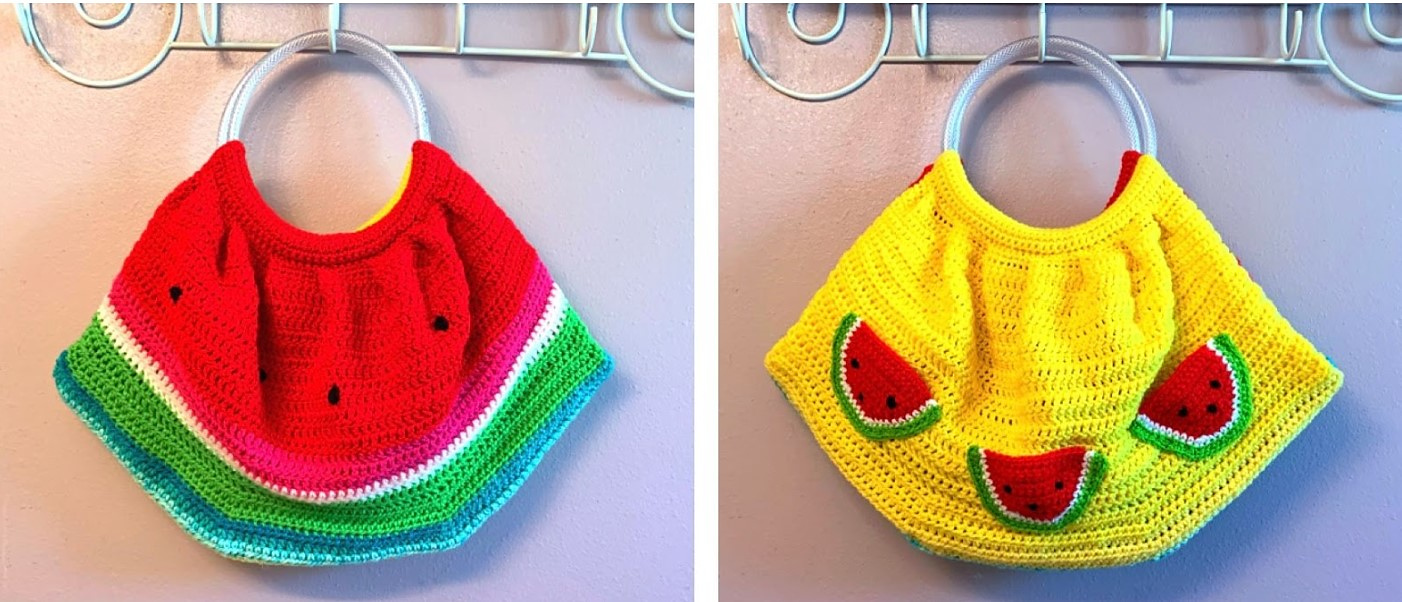 ---
Melon Garden Flag
Ravelry Download | Etsy Download