Our poor 3 year old black lab, Oila ("oy-la") is really sick. The silly dog ate a toy that is made with a tennis ball inside. She swallowed it whole and it can't pass so she has to have surgery tomorrow morning. Because of this large unexpected bill, I've decided to have a pattern sale to help pay at least part of it.
Think ahead to the holidays. This is a great time to stock up on things you can make for gifts, decorations and craft fairs.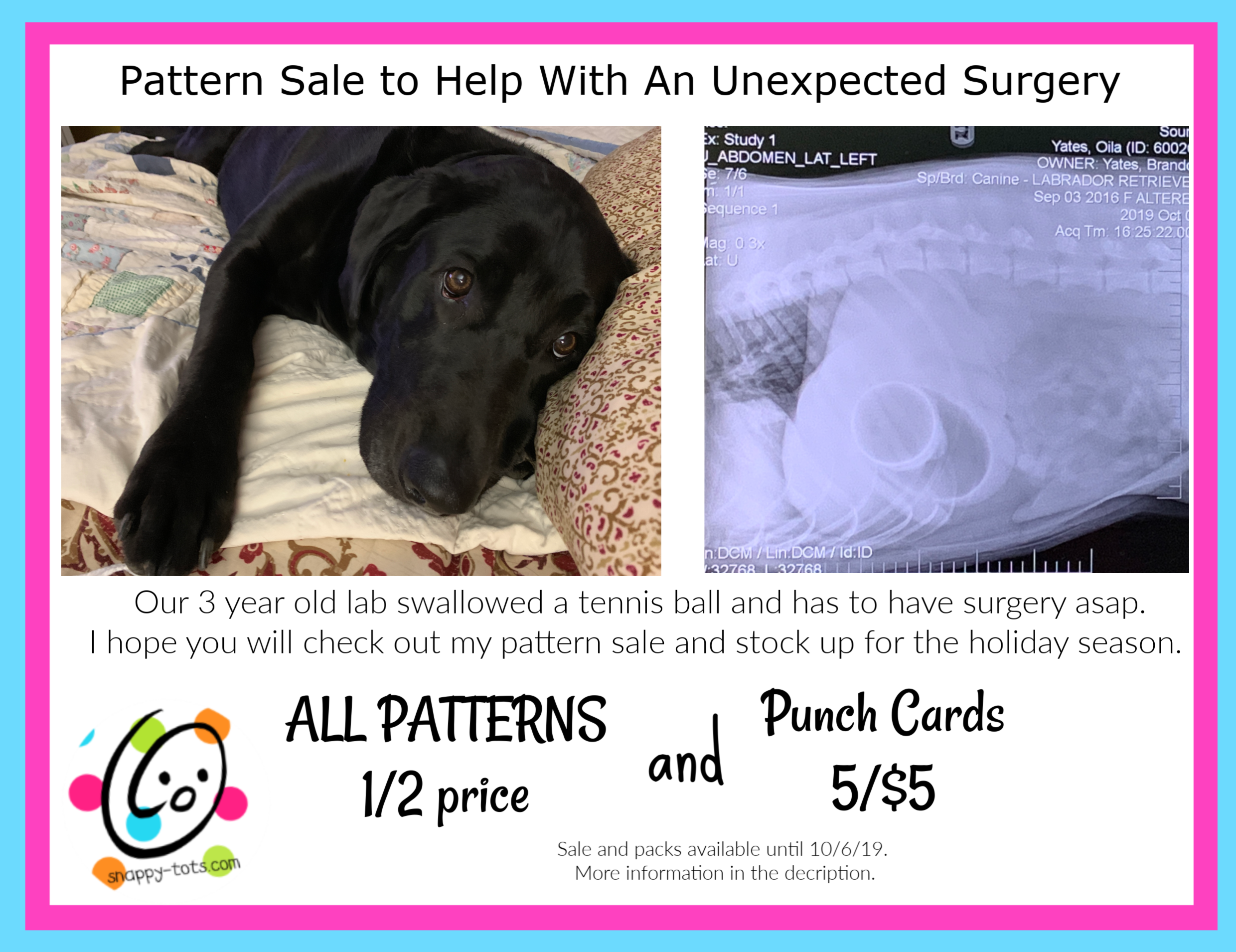 ALL Snappy Patterns 1/2 Price through … Extended until 10/7/19
No coupon code needed. Discount will be applied in the cart. 
5/$5 Punch Card Pattern Packs
How pattern punch cards work: Buy now and choose your patterns any time, current or future releases. Good for Snappy Tots patterns only. Download the patterns one at a time OR several right away.
Now you can choose to download your patterns from Ravelry OR have them emailed to you.
CLICK HERE for more information and to purchase a punch card.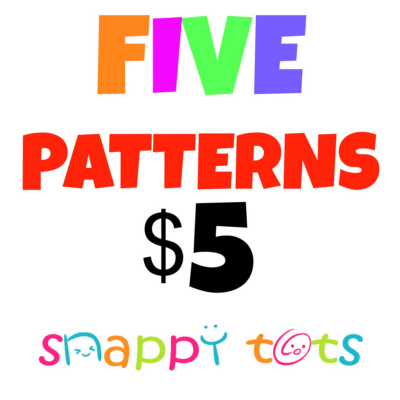 ---
Beware of these toys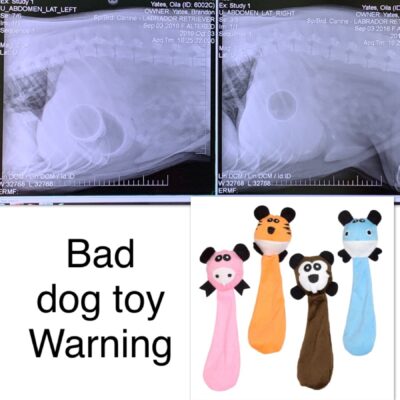 I got these toys at a Dollar Tree. I searched online a bit tonight and found that toys like this that have a ball inside are too dangerous for dogs. The slick fabric coating makes it too easy for the ball to be swallowed. Yep! Shouldn't be sold as a dog toy for sure.