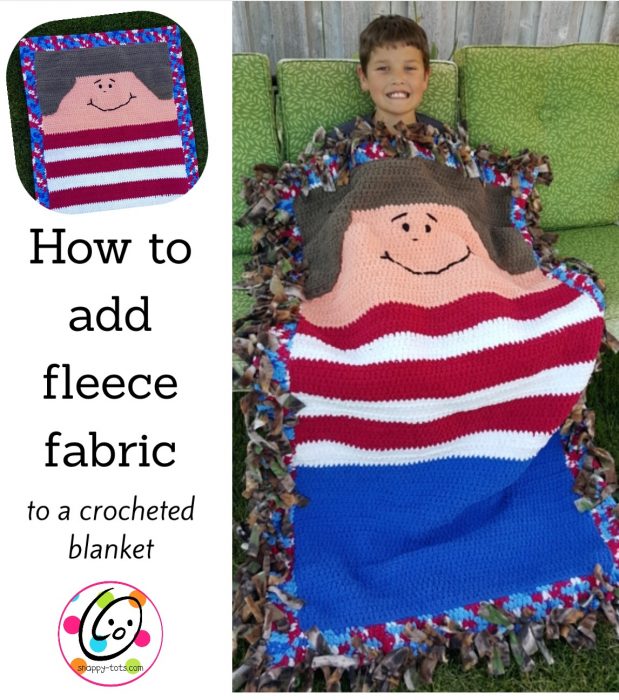 I made a "flat snappy blanket" for my 9 year old son, Hayden. He chose the colors and loved it when it was finished.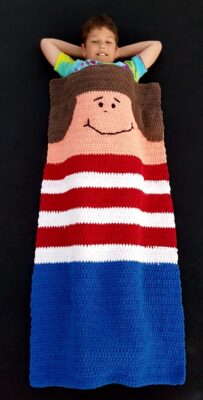 It is designed to be a mat to lay on instead of a blanket so it was a little smaller than he wanted for a blanket.
I added a border (included in pattern) and it was just the right size.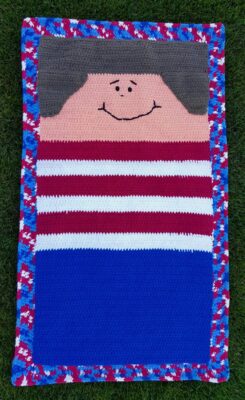 Hayden had a great idea to add fleece to the back. Since my sewing machine hates me, I started brainstorming about other options. Over the years we have made several of the fleece blankets that are tied around the edge. I decided to give it a try.
I took Hayden to pick out the fleece. I imagined something patriotic to match the variegated yarn around the edge. Maybe stars or stripes.
He chose camoflauge. UGH. really? I DID tell him he could choose so camo it was….and guess what…it turned out super cute!!! I am so glad we went with his choice.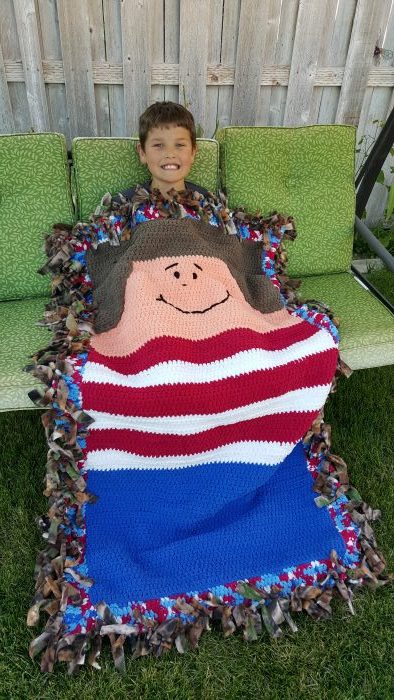 Materials
Crocheted Blanket: The blanket in the photo, "Flat Snappy", measures 34″ x 60".
Fleece: The backing fleece (camo in sample) is 5″ bigger than my crocheted blanket all the way around (on each side). I bought 2 yards of 50″ fabric. You need a little extra to add strips to the edging.
Scissors, measuring tape, crochet hook of any size to pull fleece strips through blanket.