My father in law loves to fish and spends many summer days in his boat. The grandkids each love going out in the boat and trying to catch more fish than he does. This past weekend we took our trailer and camped next to them for a couple of days near Soda Springs, Idaho at Cedar Bay Marina.
My in-laws, including my brother in law and his family, take their trailers up before Memorial Day and leave them until the end of summer. It is only a 2.5 hour drive so it is a great escape on long weekends. They have quite the nice setup and even some fun yard art! I noticed his flag was on a unique pole. The more I got looking I realized it is a fishing pole! How awesome is this creation! I asked where he got it and was thrilled to find out he put it together from miscellaneous things.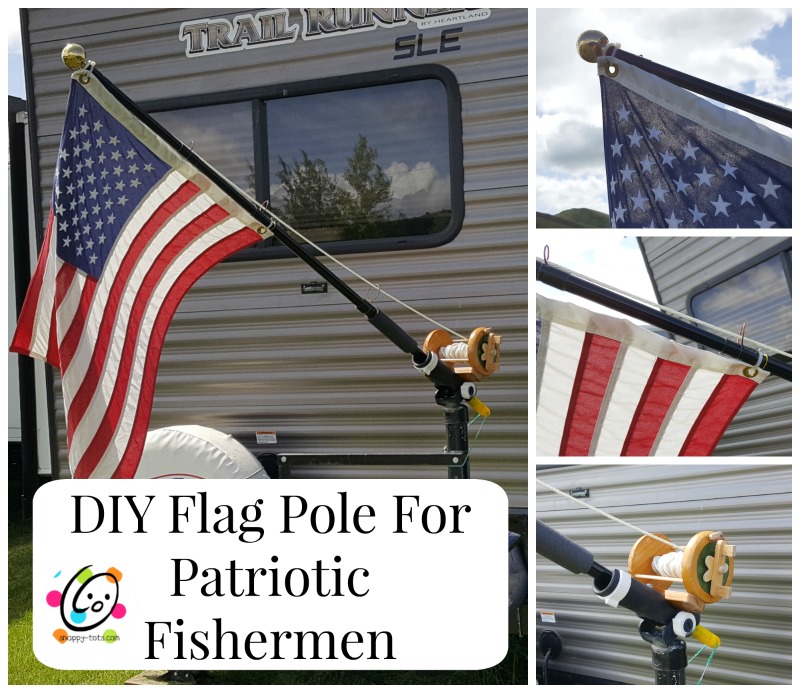 This post contains affiliate links.
I tried to get some photos because I know this would make a fun gift.
Supplies Needed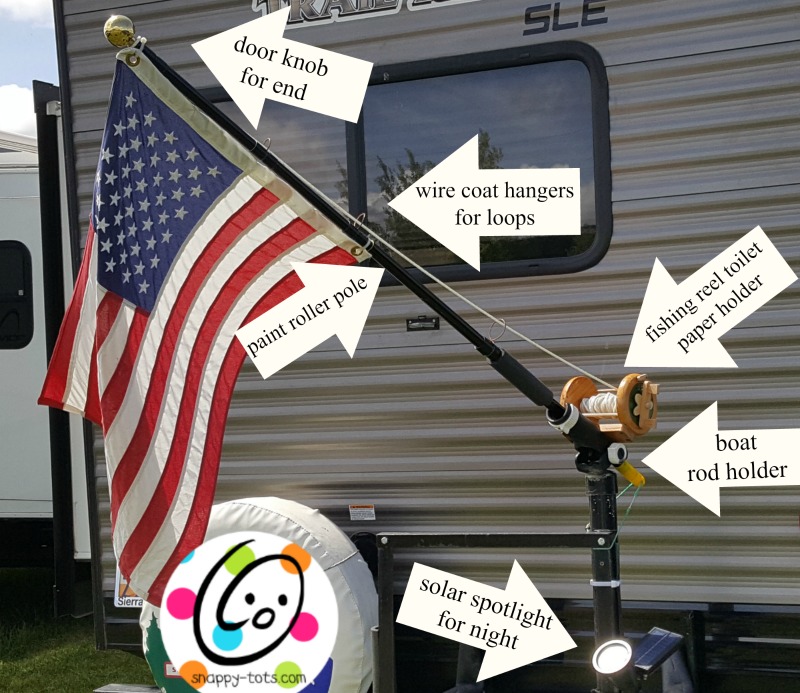 What do you think? Do you know a patriotic fisherman that needs one of these for their trailer, home or even boat? If you make one I hope you will tag me in a pic so I can see. #snappytots
Thanks for reading,