I think self striping yarns are a BRILLIANT invention! Whoever makes up the colors so they just seem to work is wonderful. The only thing is sometimes I wish I could avoid the "jog" in colors and create a pretty, straight line.
I picked up the AMAZING Red Heart Yarns neon and primary stripes LOVE them! I knew I wanted to give them a try right away.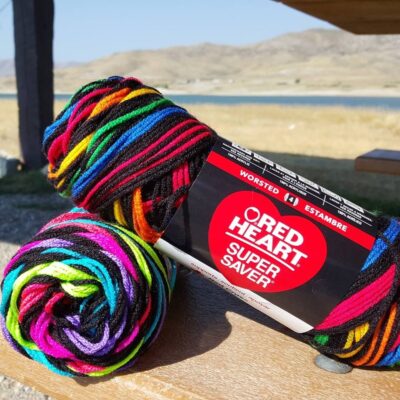 See how gorgeous they are! We were on a trip so I made little bags we could use in the car and on our adventures. Click HERE for the FREE crochet pattern.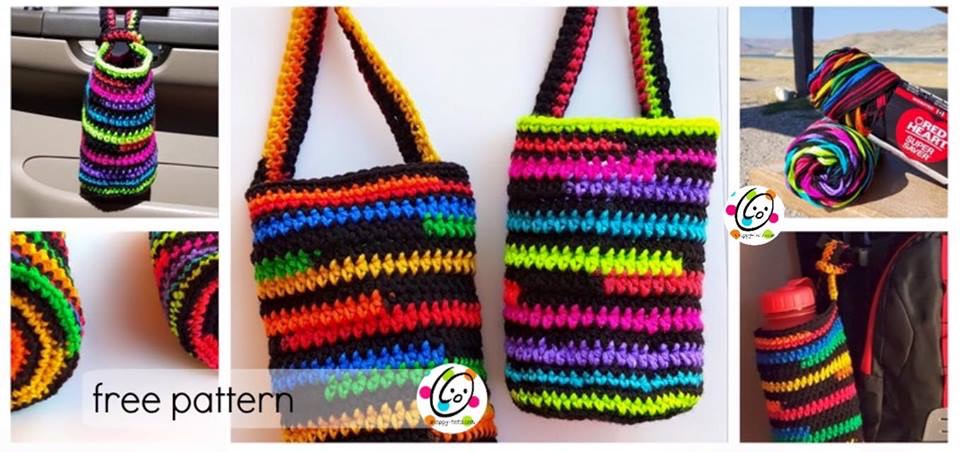 Sometimes I wish I could make stripe yarns look like I actually changed yarns each stripes. I was designing a witch, Miss Snappycadabra, and wanted the colors from the neon stripes for her socks. I was determined to eliminate the "jog" between color changes.
LOOK! I did it!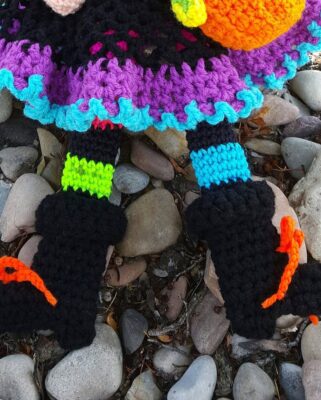 But how???
Straight Lines With Self Striping Yarns
I hope you will give this a try. It is for single crochet worked in the round. I am working on other stitches too.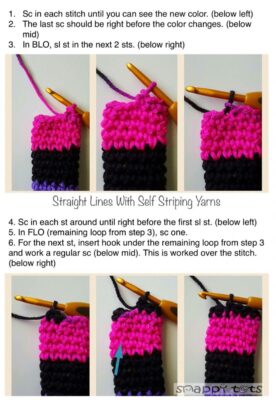 If you give it a try please post below in the comments and let me know how it goes.
Remember to crochet happy 🙂
~ Heidi