A friend of mine, Deanna Tate, had a wonderful how-to/technique suggestion. She said, "Symbol crochet is really easy and I know some are put off by it thinking it would be too difficult to learn but it really isn't hard at all". She also shared this great link which started me off on a quest to find more.
So what IS "symbol crochet"? According to the Craft Yarn Council, Symbol Crochet is standardized crochet symbols "used… in addition to or in place of words to describe a pattern stitch. Here is a basic chart which describes the basic symbols: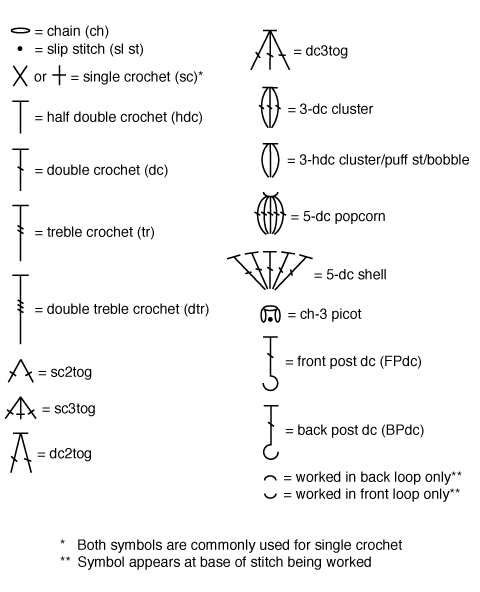 More Great Tutorials
Fun FREE symbol crochet patterns to try
Do YOU have any tips for reading symbol crochet? Please share in the comments.