Welcome to week 2 of summer camp. Throughout the week we will share fun and simple crochet patterns, some easy enough for beginners and kids. Plus, yummy foods, tips and activities will give us the splash of energy we need to get through a hot summer day.

Please subscribe to our daily email so you won't miss any of the first Snappy Summer Camp. Click on the "summer camp" link at the right for all camp posts.
Theme for this week: Let's Make a Splash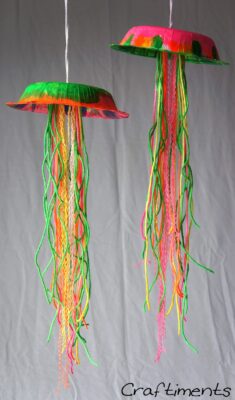 Several years ago, while walking on the Oregon Coast, my oldest two kids and I came across a GIGANTIC jellyfish. Since then we have been amazed by them. When I came across this fun craft by Craftiments, I just knew we had to give them a try. Grab some of your moms yarn and a few more supplies. It's Jellyfish time!
---
Join our fun challenge each week. Watch for our next challenge on Tuesday, 7/15/14.
Take pictures of things you try during the camp. Share them on our facebook page for a chance to win a summer fun family pack!
---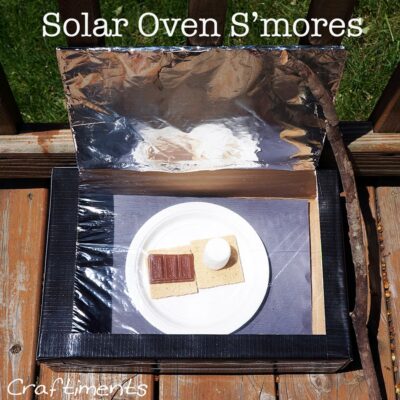 We love making S'mores, but rarely do because we can't have a big fire during the summer. Utah gets very dry. This is the perfect solution, plus what a fun experiment too. Thanks to Craftiments for this yummy and adventurous treat.


Just last week a 7 year old boy drowned at a nearby swimming pool. It is important to go over water safety with our kids and remind ourselves how important it is. Here are some great tips on swimming safety and water safety in general.
Remember Our Furry Friends
Our pets need our help during the summer. We have a few dogs, just ring my doorbell and you'll understand that's an exaggeration! We make sure to keep our waterbowls full and the dogs inside as much as possible. Our Rottie, a big black dog, gets especially hot. On the flipside, his best friend, a tiny Yorkie, can't stay our long either. She might not have dark fur, but since she is so small she overheats quickly.
Here are some great tips for taking pets to the beach:
Beach Tips
Make sure your dog has a shady spot to rest in and plenty of fresh water.
Dogs, especially those with short hair, white fur, and pink skin, can sunburn. Limit your dog's exposure during the day and apply sunblock to his ears and nose 30 minutes before going outside.
Check with a lifeguard for daily water conditions. Dogs are easy targets for sea lice and jellyfish.
Click here for more tips from the AKC website.
---
Family Fun
Does your family do something fun around water in the summer? Please post below. We'd LOVE to hear about your adventures.