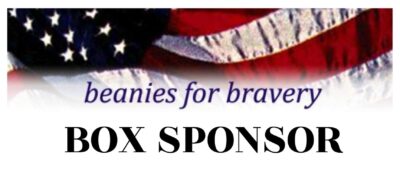 We have been able to ship 1400 beanies so far this season (fall 2021) thanks to so many awesome crocheters, knitters, and shipping sponsors!
We have another 1000 beanies boxed and ready to ship by the beginning of next week to U.S. soldiers stationed overseas. If we ship by the 13th there is a good chance these will make it to the soldiers for Christmas. For some, these beanies are the only "gift" they will receive during the holidays and is a much-needed boost when away from their families.
Our "Beanies for Bravery" project involves people crocheting and knitting beanies for U.S. soldiers. We are accepting beanies until the end of January.