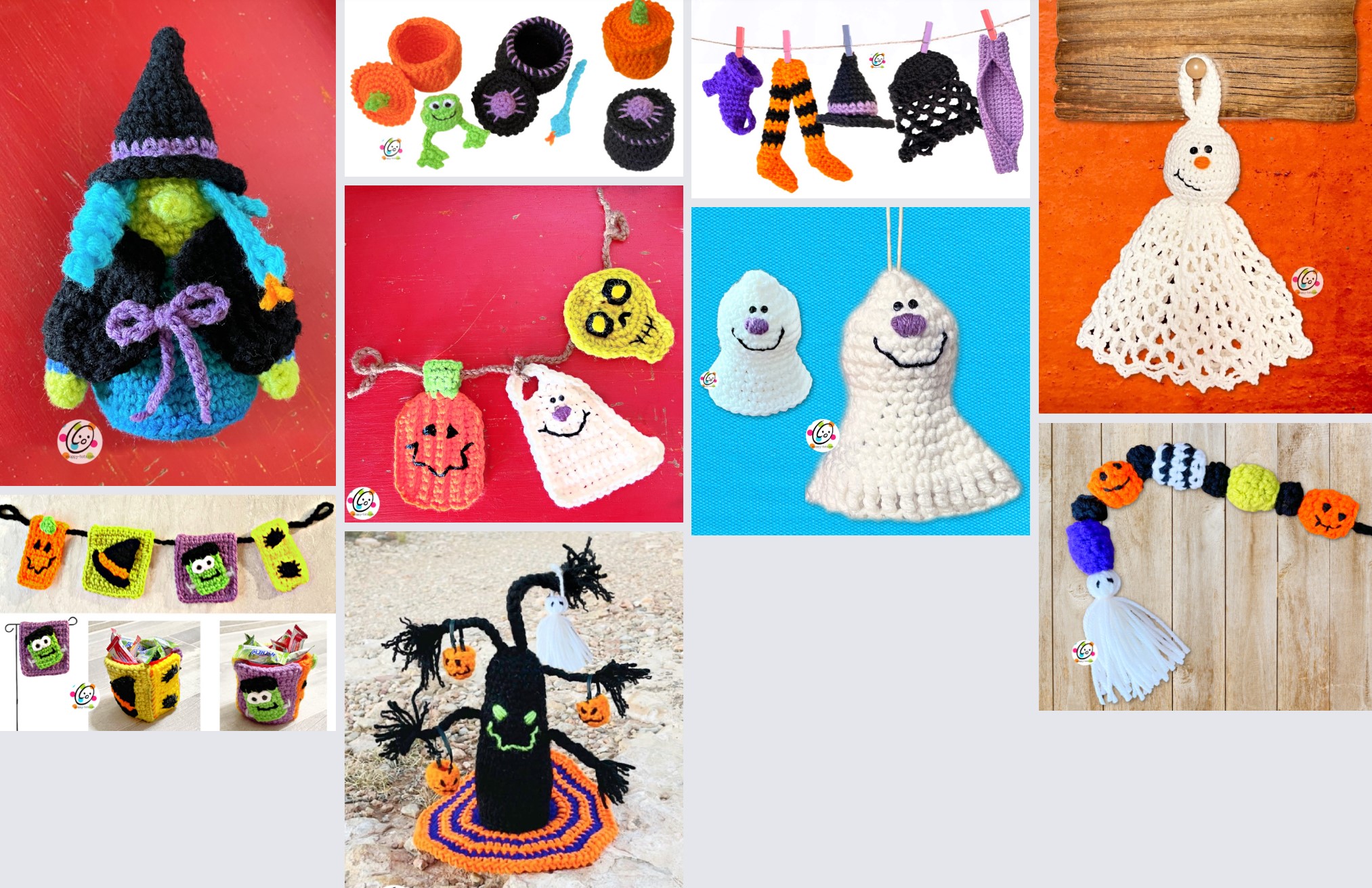 These patterns were sold as part of the event and aren't currently available, but will be summer, 2023.
Let's Visit Some Spooky Snappylands
The following people sent in pictures of their creations. We LOVE seeing the things they made and the fun displays they created. If you sent in a picture and do not see it below please send me an email.
We planned on choosing a couple of winners, but as you can see below, every picture sent in is a winner! Everyone that emailed a photo as per contest guidelines will receive a snappy pattern of their choice.
About The Entries
The first two entries made all of the items from the event and created really fun displays. We would like to give them both, Cindy and Susan, 2 extra patterns of their choice.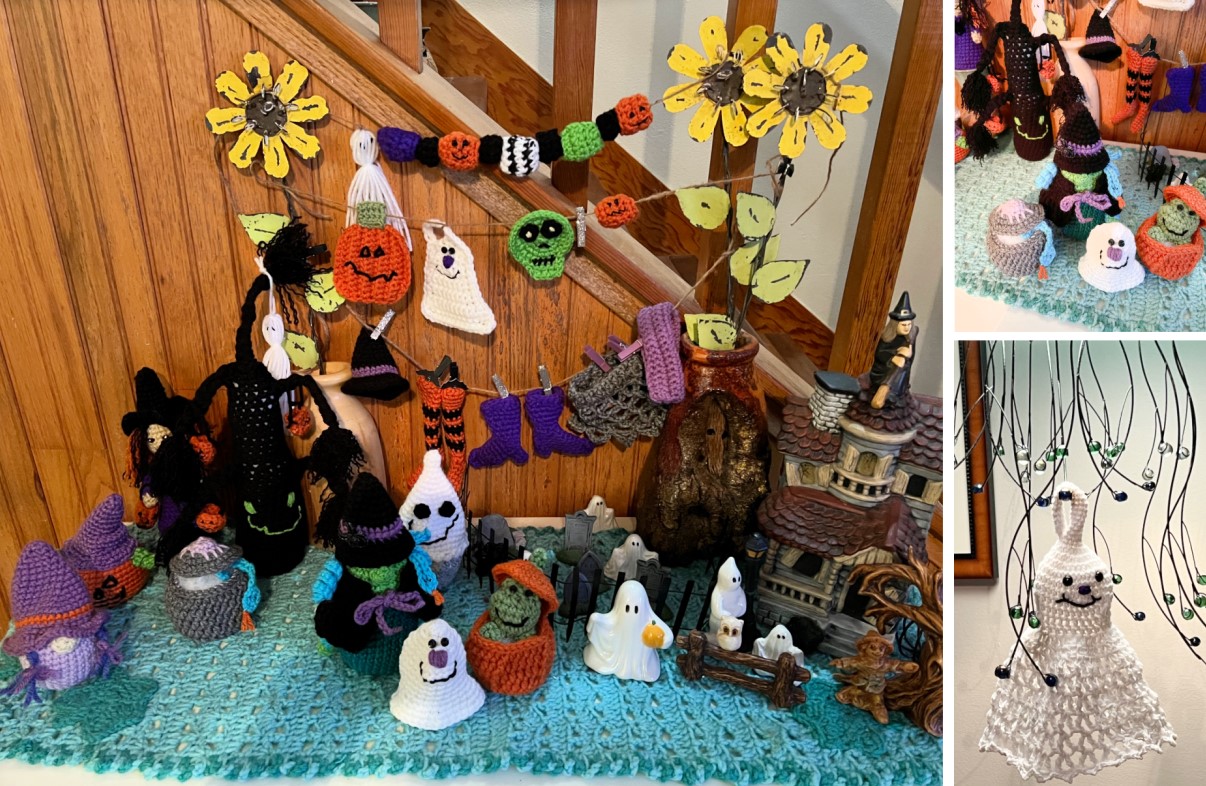 ---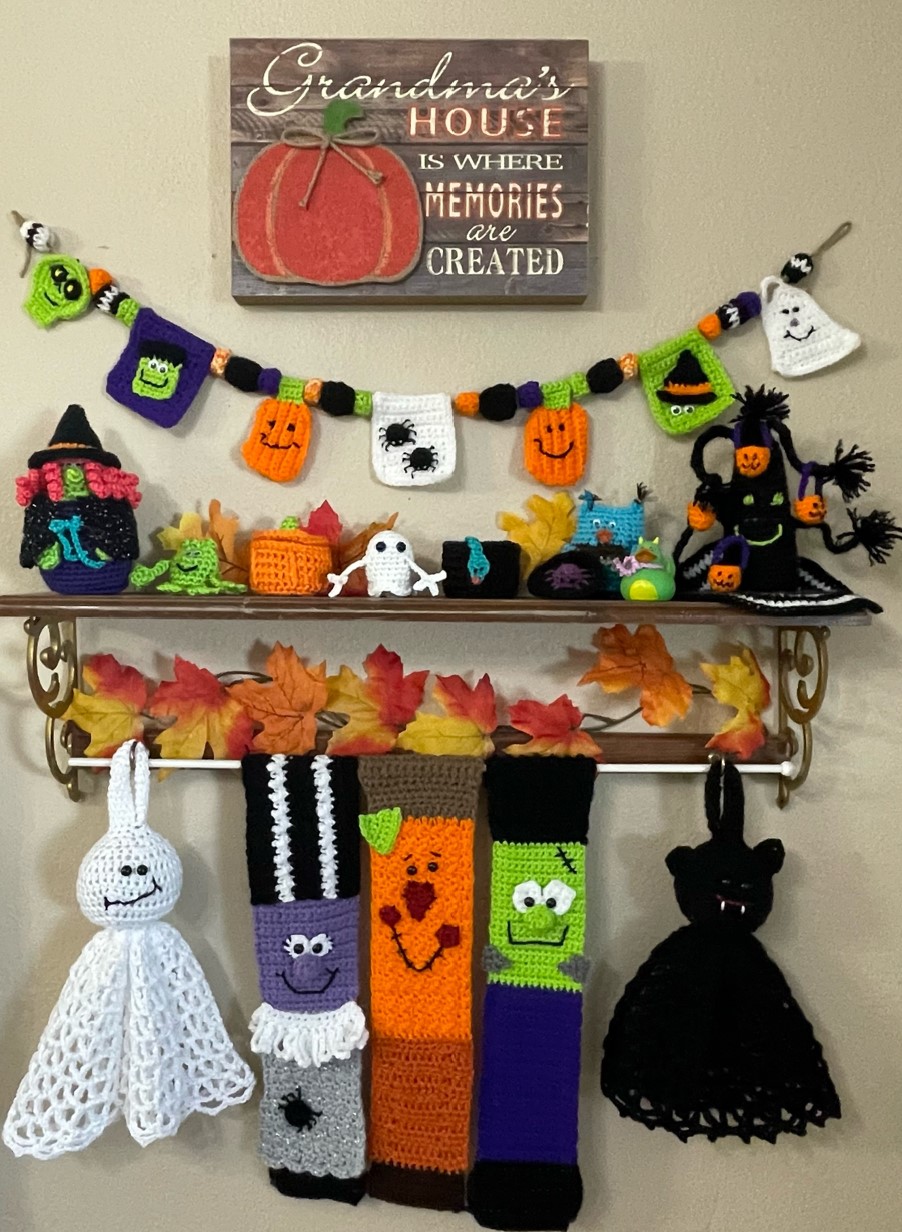 The following entries each win a snappy pattern of their choice.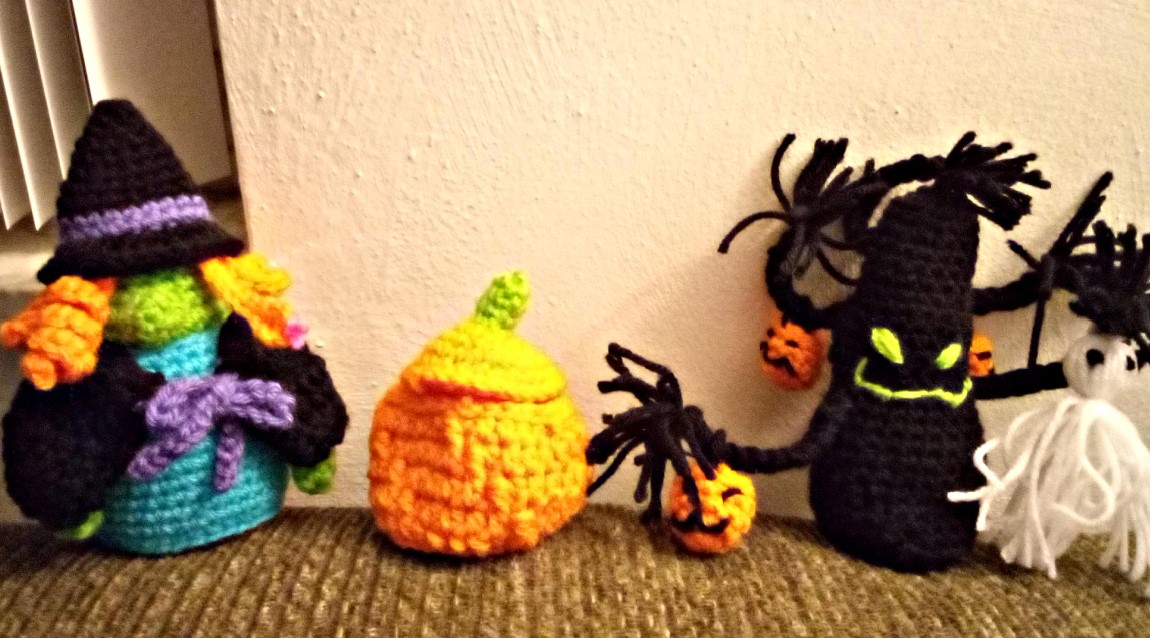 ---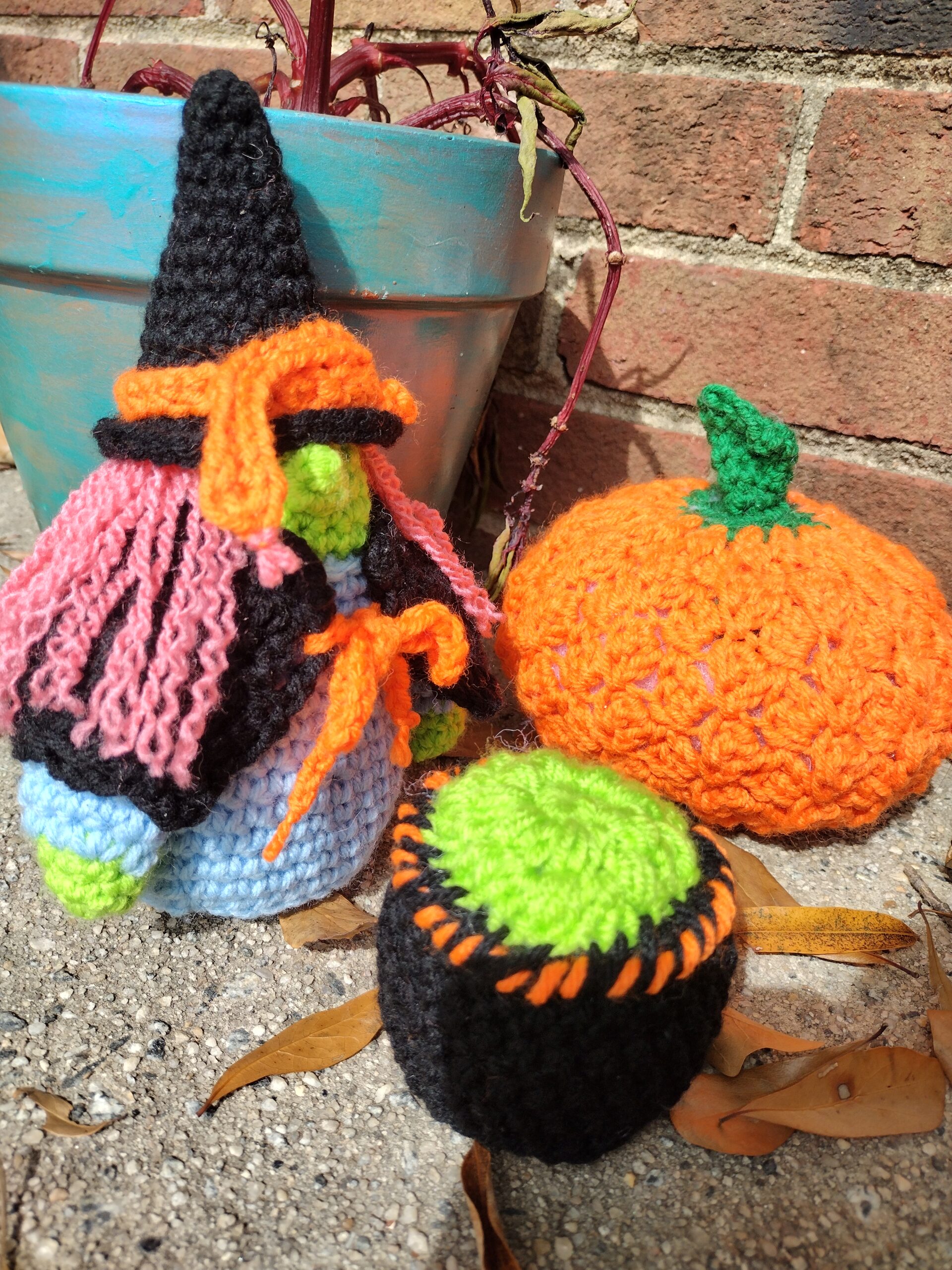 ---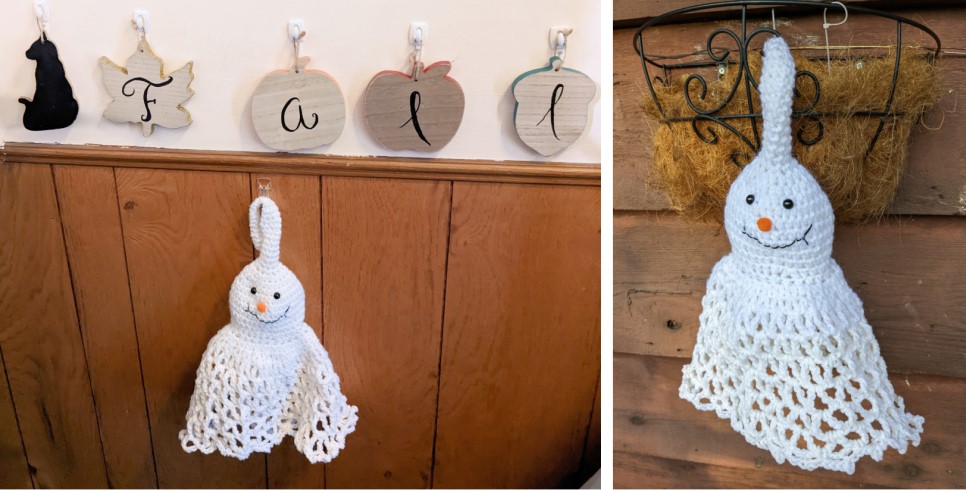 ---