This design was lovingly created as part of this year's Crochet Cancer Challenge hosted by Sweet Potato 3. It is in support of those affected by Lung Cancer… and all cancers. As I thought about my design, I knew I wanted to make something that would add comfort and a squishy soft hug.
My Hat Contribution And Meaning
After coaching competitive soccer for 7 years, "for the team" took on a new meaning for me over the past two years. While visiting the Huntsman Center in Salt Lake City, UT with a family member and seeing many families showing their support for each other, it reminded me of being part of a team. Cancer affects so many. Friends, family, co workers, neighbors, and others need the support of a "team".
Whether you want to sport those team colors or the favorite colors of a "team" member, I hope you will find comfort in this beanie. Many hopeful hugs and wishes of better health, strength, and love went into the creation of these beanies.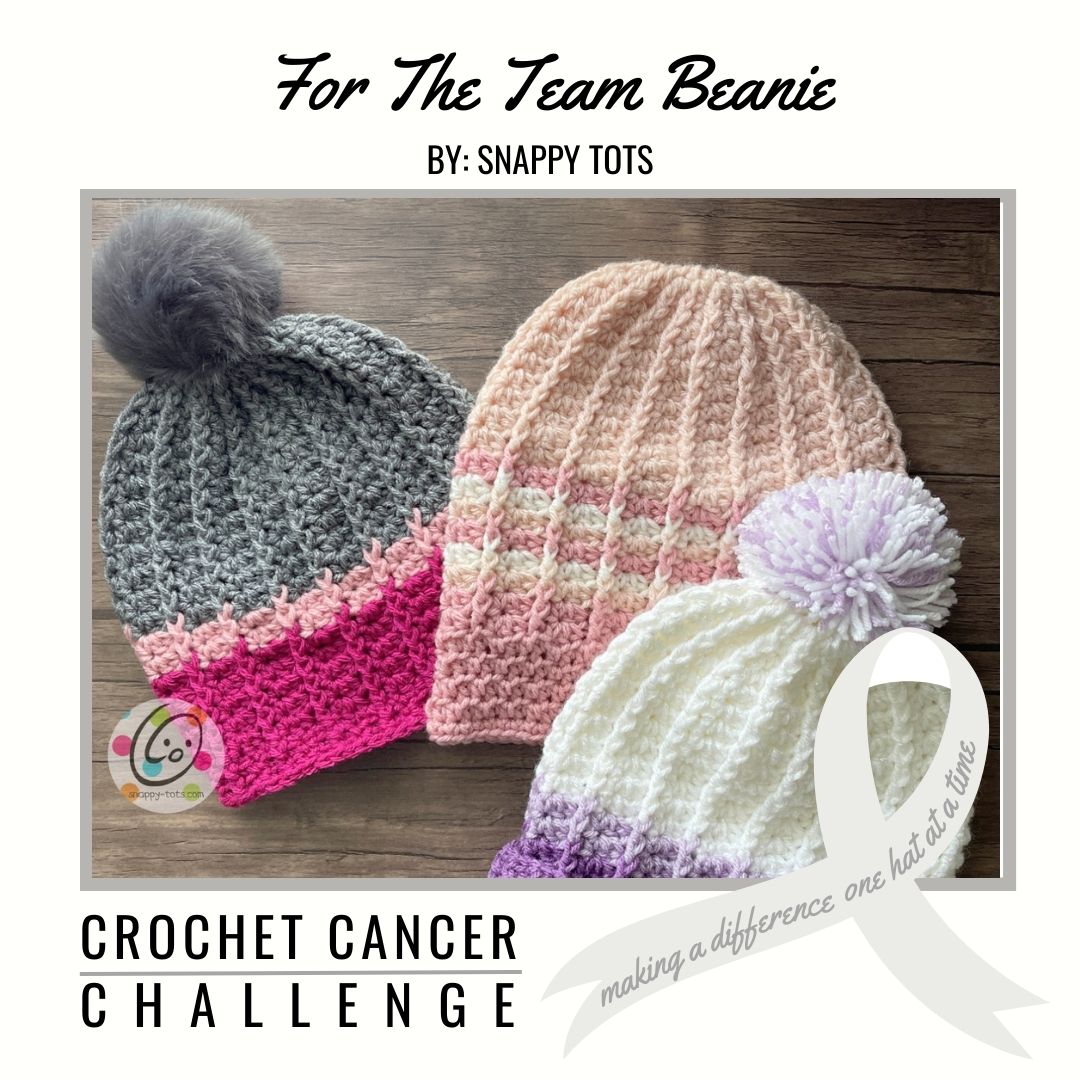 I hope you will enjoy making this beanie. My testers found it easy to make and I love how their beanies turned out! There are three options for the bottom edge and it is cute with or without the pompom top.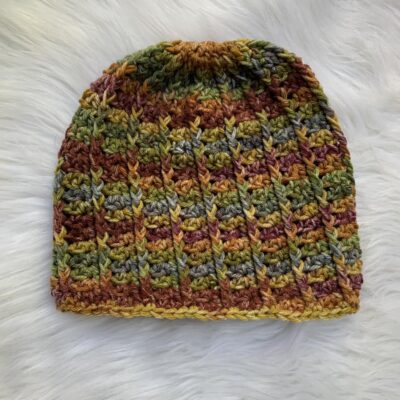 Other Patterns You Might Enjoy
CLICK HERE to get each of these patterns for just $1 each during the month of October, 2023. (coming soon)
Last year I designed "Debbie's Cloche" (shown at right) in honor of my mother in law who is battling stage 4 lung cancer. She is such a trooper!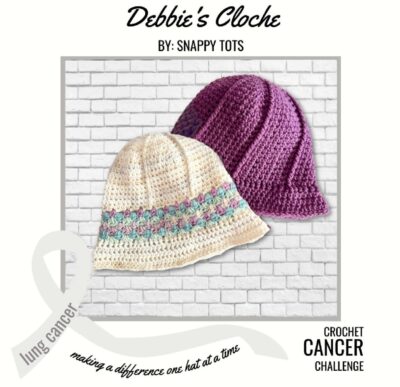 For The Team Beanie Crochet Pattern
This crochet pattern is free to download from 10/9/23 – 11/15/23 from my Ravelry shop. Click HERE or the graphic below and make sure to enter the following coupon code (no spaces): CancerChallenge23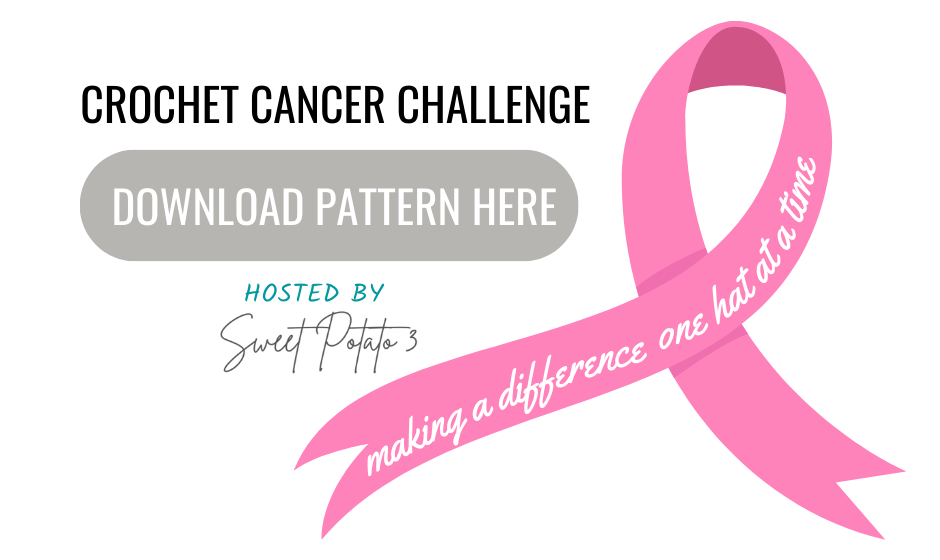 The pattern is for teen/adult. There are 3 different options for finishing the bottom edge.
Note: Additional sizes may become available. If so, the pattern will be updated to include those sizes for anyone that has downloaded the pattern.
Materials & Details
Yarn: 200 yards ww yarn.
Sample yarns: White and purple beanie – Red Heart Super Saver Pale Plum, Medium Purple, Metallic White; Grey and pink beanie – Red Heart Super Saver Heather Grey; Red Heart With Love Bubblegum; Shades of pink beanie – Red Heart With Love Sweet Pink, Bubblegum; Red Heart Super Saver Soft White.
Crochet Hook: I (5.5mm), J (6mm)
Notions: Yarn needle for weaving in ends, pompom (optional)
Sizes: Teen/Adult
Gauge: 4" with an I hook = 10 rounds of cluster/rib and 4 repeats
4" with a J hook = 11 rounds of cluster/rib and 3.25 repeats
Please remember that by downloading the hat pattern you are pledging to make at least one hat from it to donate to someone affected by cancer or to a treatment center.
---
The Crochet Cancer Challenge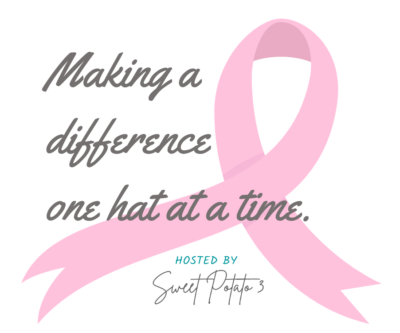 Pin To Save For Later