The month of October has become "beanie month" for many of us because of a GREAT event hosted by "Sweet Potato 3". This is the ninth year of the Crochet Cancer Challenge and I think I have designed a hat for it each year. I am extra excited for this year because I have been lucky enough to design TWO hats! My "Debbie's Cloche", designed for my mother in law who is currently battling stage 4 lung cancer is an easy cloche I would love for you to try. You can find out about the pattern at this link and get the pattern for free until 10/31/22.
Scroll down for more information about this month-long event.
My Hat Contribution And Meaning
This year our family was hit hard by this awful disease. In March my mother in law was diagnosed with stage 4 lung cancer. I knew then that I wanted to design a hat for her. In July, while at the hospital with her, we ran into my former mother in law (and the grandmother of my two oldest "kids"). She was also there going through chemo. She had already gone through chemo treatments for breast cancer once and had beat it. Unfortunately it came back. This time the struggle was extra hard for her. She lost her husband of over 32 years just weeks before at the beginning of the summer and she said this time was much harder without him.
Sadly, in September, she passed away. A couple of days before I was able to visit with her, along with my daughter and son in law. We had a very nice visit with her and several members of the family. I know she will be missed by a large family that loved her dearly. Knowing she is reunited with her husband, riding their horses, helps a little. I have a lot of great memories of her and the things that stood out the most were her creativity, artistic talent, and her love of the outdoors. When I asked her daughter in law what her favorite color was she had the most wonderful response, "… I asked (her) once what her favorite color was. She thought for a moment and said she loved all the colors. (My brother) showed her all his different iris varieties and asked her to pick her favorite. She picked the yellow one. Now that doesn't mean yellow is her favorite color. I know she loves the colors of a sunset against the high desert mountains. She loved the colors of green trees against our bright blue skies. The colors of aspens aspens and pines next to a cool mountain stream." That says it all.
I wanted to design a beanie that both her and her husband would wear and would keep them warm in the fall, winter, and spring trips to the mountains. I would like to think they would have enjoyed these. I will be making more of these to give to some of her family members to remember her and her courageous fight.
Both of my mother in laws have been strong examples of courage and strength!
For Jan…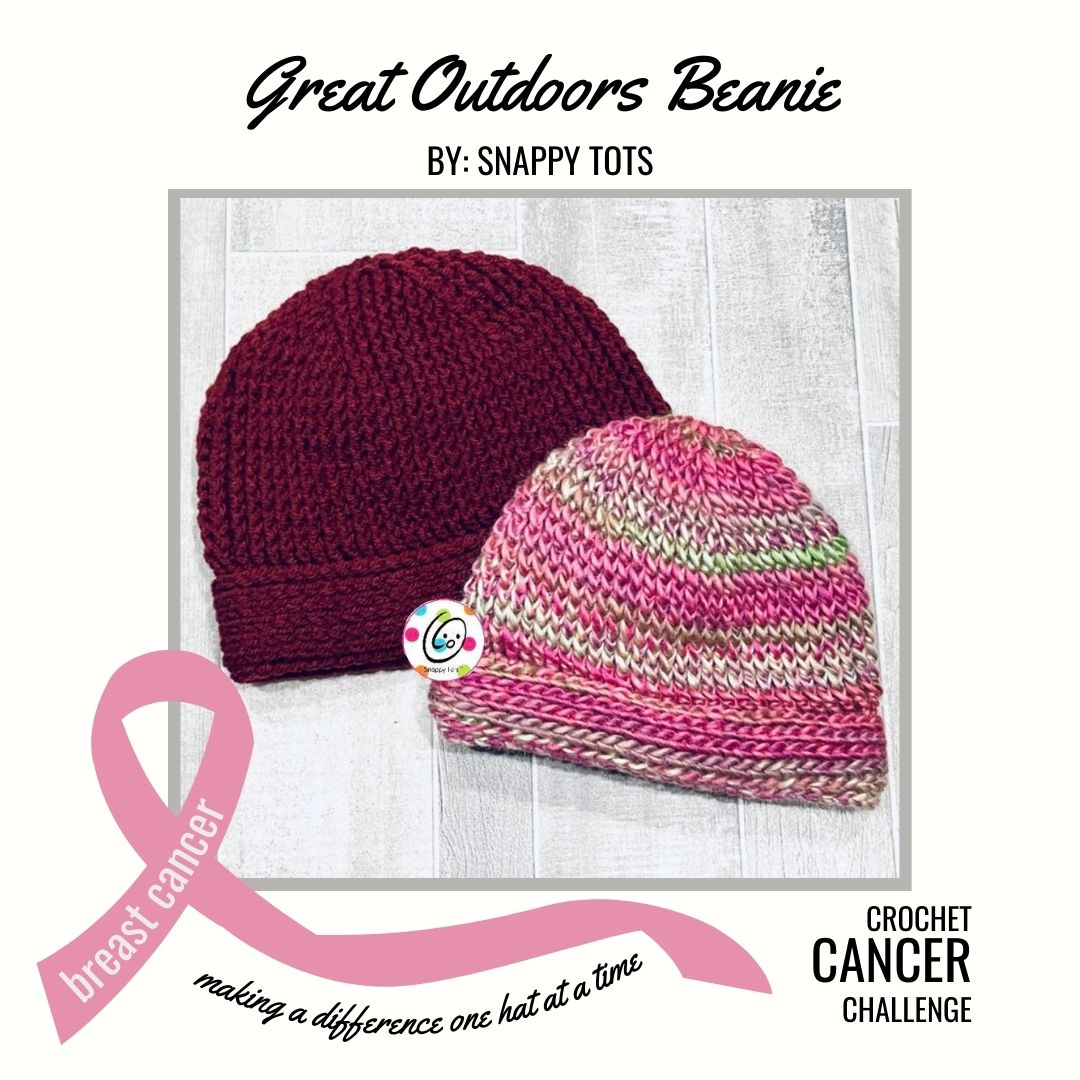 Great Outdoors Beanie Crochet Pattern
The pattern includes sizes for children ages 5-10 Years, Teen/Small Adult, and Adult.
Materials & Details
Yarn: 150-200 yards worsted weight in choice of colors. Solid color hat: 200 yards Red Heart Super Saver in Claret; Pink variegated hat: 150 yards Red Heart Boutique in Floral
Crochet Hook: I (5.5mm)
Miscellaneous: yarn needle
Sizes: Child Large, Teen/Small Adult, Adult
The downloadable pdf crochet pattern for "Great Outdoors Beanie" will be free from Oct. 21st – Oct. 31st. During those dates CLICK HERE to get the pattern from Ravelry (or click the graphic below). Use coupon code ChemoHat22 when checking out to get the pattern for free. PLEASE make sure the total changes to free before checking out.
Please remember that by downloading the hat pattern you are pledging to make at least one hat from it to donate to someone affected by cancer or to a treatment center.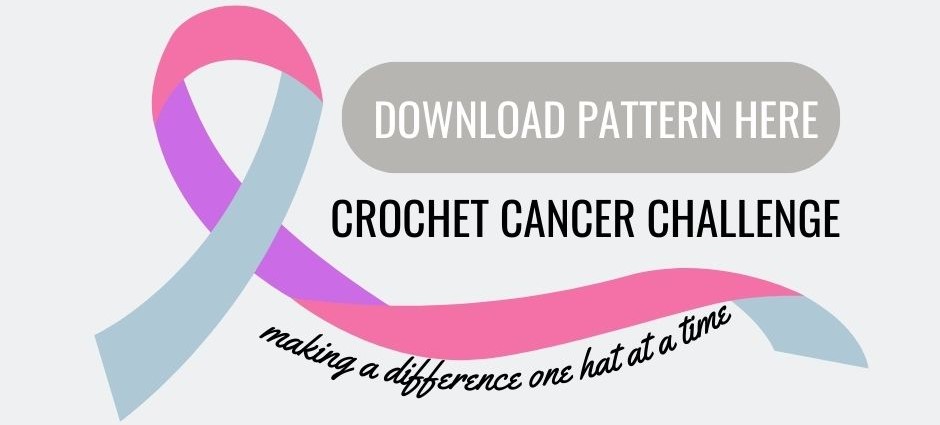 ---
The Crochet Cancer Challenge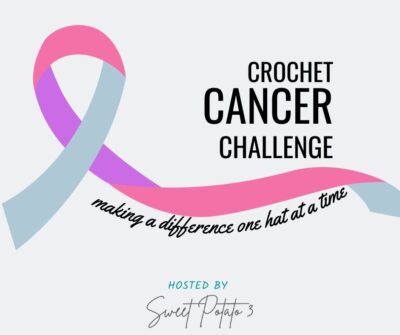 For more information about the Crochet Cancer Challenge please visit the links below:
Other Patterns You Might Enjoy
The following hats were designed for this event in previous years. These patterns are just $1 until 10/31/22.
CLICK HERE for these patterns.

---
Pin To Save For Later