They say necessity is the mother of invention. I LOVE using a foundation hdc to start projects, but wanted a similar stitch for the opposite edge when working projects like scarves and blankets. While playing around with different things one day, I found a way to create a stitch with a similar look and height. This may already be a stitch, but I have searched and haven't found one. So, I've named it a "chunky hdc stitch".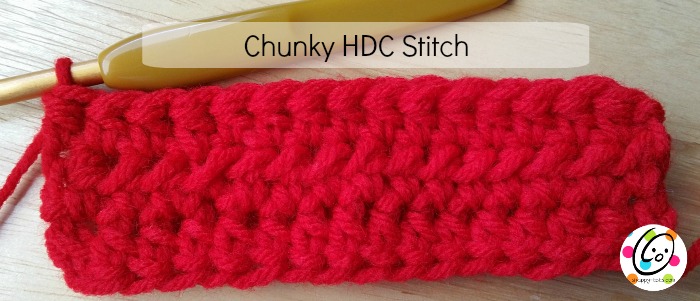 The swatch above was started with a fhdc. The following rows are the chunky hdc stitch. It creates a fun look when worked back and forth in rows too.
Chunky Hdc Stitch
YO twice, insert hook in designated st, pull up a loop, YO and pull through all loops on hook.
Tip: As you pull through the loops, pull through two, slightly rotate hook and pull through the other two loops. That will make it easier to get through the loops.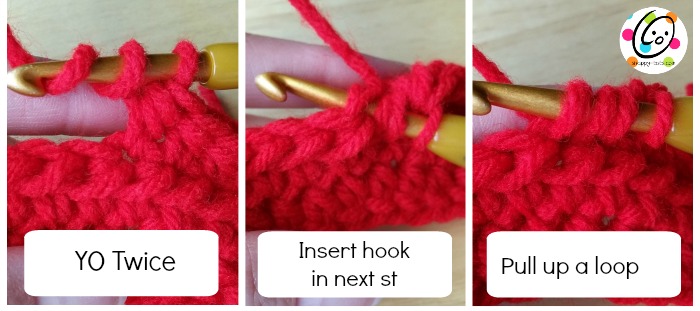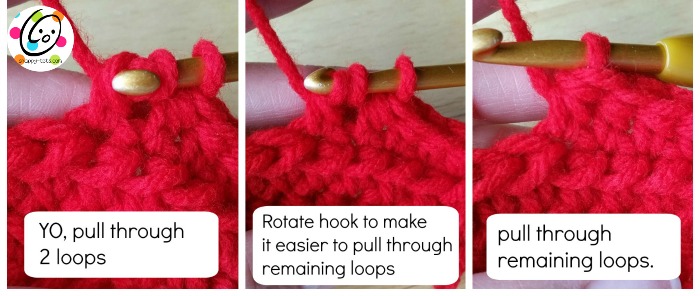 I hope you will enjoy this stitch.