This is a sponsored conversation written by me on behalf of Cricut. The opinions and text are all mine.

I did it! I got brave, opened the big box from Cricut and made a card!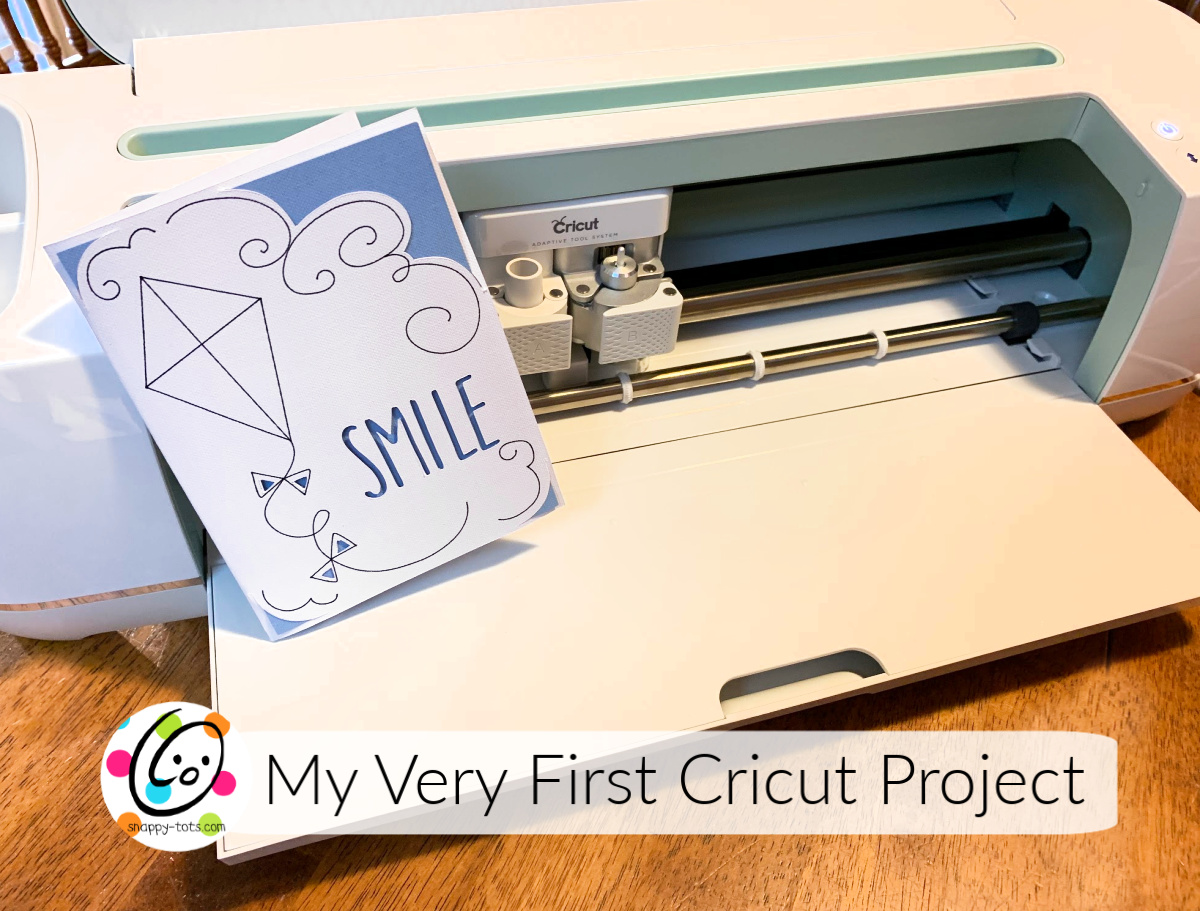 A New Adventure Begins
I am super excited to be able to review the new mint colored Cricut Maker and accessories! I have loved seeing all of the great things people make with their Cricuts and have always wanted to give one a try. 
Last month several boxes arrived and it was like Christmas. I was so excited to open everything and made a video to share the fun.
About The Cricut Maker Machine
First, I didn't really even know much about this machine. I was really surprised to find out it can cut so many different things: fabrics, leather, vinyl, chipboard, paper, and balsa wood. We are excited to be able to make our own stencils and do iron ons too. 
Unpacking the Cricut Maker and Trying It Out
I have to admit I was super intimidated to try the Cricut. I have only used a cutting machine (an Eclips brand) and it was not user friendly. 
After watching a bunch of "first timer" videos I was ready to jump in. 
From the start I was very impressed! The packaging is great and it is like they had me in mind (the super intimidated me) when they put this together. There is a "let's get started" note on the very top box!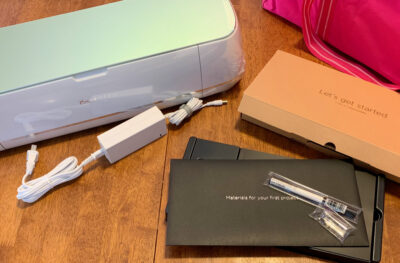 It had me sign up for Cricut's Design Space and you get the first month free to try it out. Setting this up was seriously the easiest set up I have ever done! Within just a couple minutes, if that, I was starting a project.
Then it walks you through making a card. All of the supplies for the card, including a cutting mat, came in the box too! It actually tells you each step to do so there was no room for error….
WELLLL…. except if you are me and skim through the instructions! Make sure you actually read the simple steps they give you. I sat the pen in the hole, like it said, but missed clicking it down into place and therefore it didn't write on my card. My first fail.
Luckily I was able to start the project over again, loading the pen correctly, and it drew on my card. YAY! I think it turned out super cute.
I never have cards to give with gifts or to send to people so this is one thing I am really excited about. Now I won't have to pay a ton for cards and they will be much cuter than store bought.
I Couldn't Stop There!
After looking through Cricut's Inspiration Pages I wanted to keep going and try my own thing. There are SO MANY awesome projects! 
I checked out some videos, explored the design space and jumped right into. I made a vinyl for my husband's mug.