This is a sponsored conversation written by me on behalf of Cricut. The opinions and text are all mine.

If I had known how cool the Easypress 2 machine is I would have tore into the box a lot sooner! Cricut sent two machines to me to review, the 9×9 and the 6×9. Once again, I was a little hesitant to jump right in, but just like the Cricut Maker, it was easy and fun.
I wasn't sure what I should make for the first project so I let my youngest son choose a design from the "Cricut Design Space". We found so many great things we want to make. I really like how easy the site is to use and they really get how important it is to provide step by step instructions.
He loves chess so he found the perfect thing for his shirt. We ran to the store and grabbed a black t shirt for less than $4.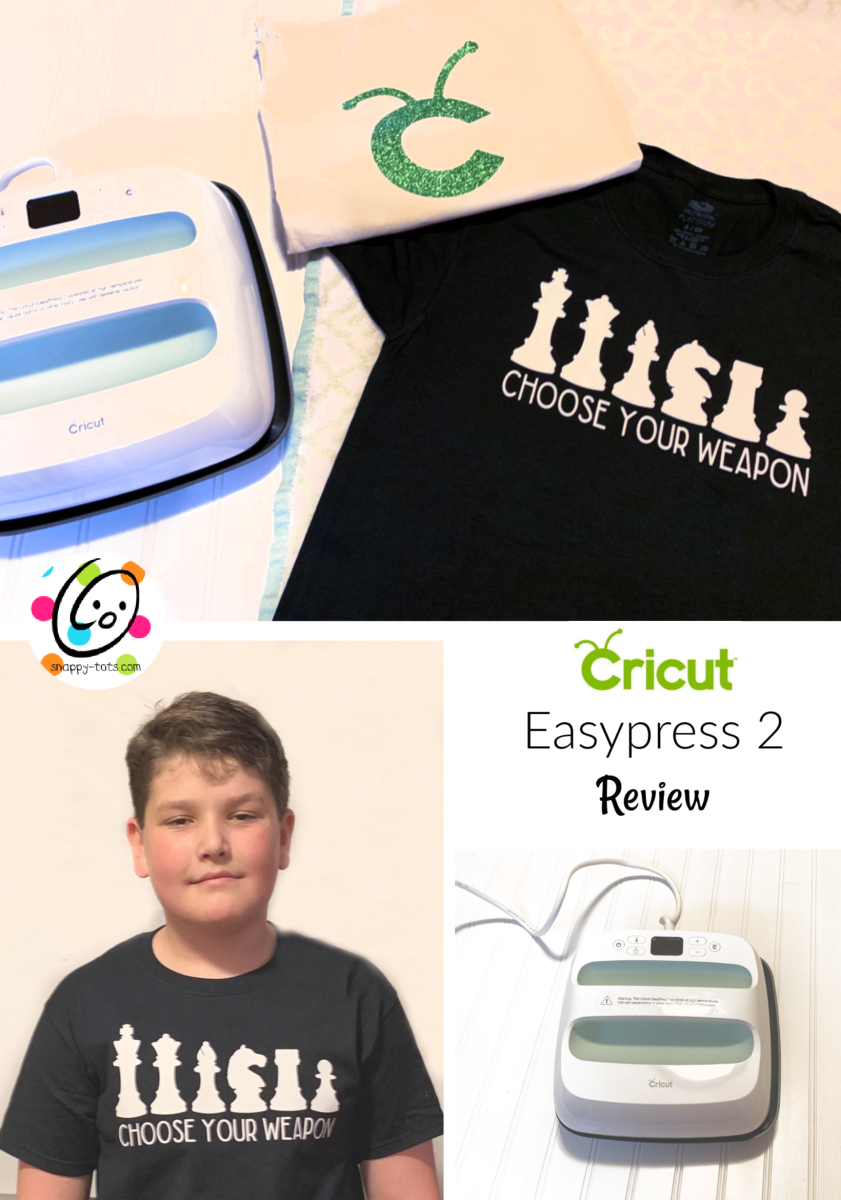 Materials We Used
Easypress 2 machine
Cricut Maker
Cricut Everyday Iron-On Vinyl, White
Weeder tool
Cricut Brite Pad 
What We Learned
~ Read through information that comes with the machine first. I wish I had checked out some tutorials before starting. I tend to skim instructions so videos help fill in the blanks for me.
~ Try the sample project first. As with the Maker machine, each Easypress 2 comes with a bag, iron-on and step by step instructions.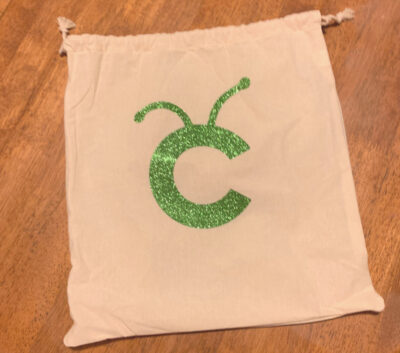 I am really excited about all of the possibilities with these machines. 
Points I Really Like
The machines come with an insulated Safety Base. It keeps it protected when not in use. It also has an auto-shutoff feature that turns it off after 10 minutes. Whew! Nice safety feature.
Heats up quickly.
Built in timer! This is a huge plus and makes this even easier.
Extra Product Worth Having: Cricut EasyPress Mats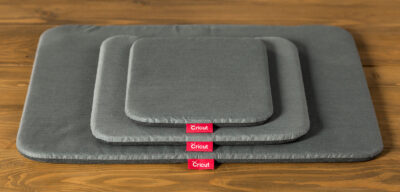 I received a small mat with my machines. I had no idea what it was for so I checked out some videos online. Wow, what a great invention. These are made to put underneath your project when using the easypress. There are different sizes to use with different sized projects. The design we were working with was about the same size as the mat so we used a folded towel instead. It worked great, but I definitely would like to add the largest mat to my supplies.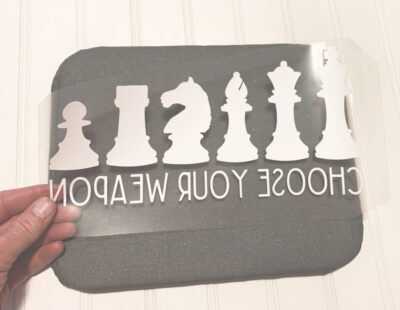 About the mats: Protect your surface and achieve flawless iron-on applications with this essential Cricut EasyPress companion. Five layers of heat-resistant, moisture-wicking insulation create the ideal environment for foolproof iron-on results. Available in three sizes.
More About the Easypress 2
Final Thoughts
I LOVE this machine and will definitely be using it for many projects. My son was really happy with his shirt and excited to wear it to middle school tomorrow. That's a good sign. It looks totally professional and it will be interesting to see how it holds up. 
If I were going to buy just one machine I would buy the 9 x 9. This is the middle size. The smaller one is cute, but the middle one would be easier for bigger projects.
If you make something with the Easypress 2 or see something you really like I hope you will share. I would love to see.