I LOVE luminaries! They are charming are very easy to make. We made several for our daughter's wedding and hung them from shepherds hooks along the entry path.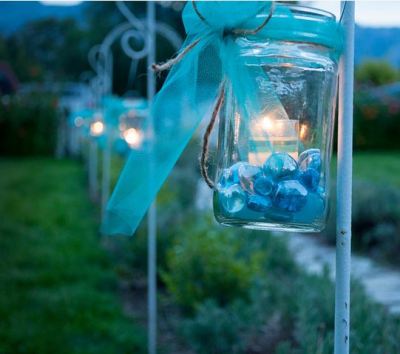 The bottom of the jar has "aquarium stones" with a glass votive holder and cream candle in the middle. The light of the candle reflected off the glass gems for a sparkling affect. Some tulle and jute tied around the top and wire hanger gave them a country touch.
Battery operated lights could be used instead of candles if preferred. These were easy to light tho. My husband walked around with one of those long bbq lighters and had them lit in no time.