Is your house a zoo? I am such a schedule person and by this time each summer I am ready for school to start. We are trying to fit in some things we really wanted to do this summer and one is "go to the zoo". We haven't been for a few years. Our closest zoo, Hogle Zoo in Salt Lake City, Ut, has recently updated and has lots of animals.
I thought "it's a zoo" would be a fun theme for this week because animals are always a favorite. There are so many cute zoo/safari type patterns our there too! I've rounded up some fun ones.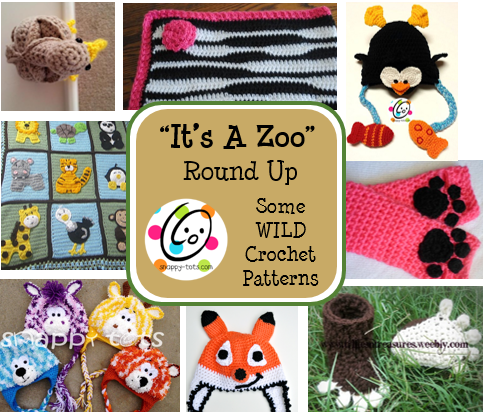 Crochet Kiwi Puzzle by Look At What I Made: Words cannot express how absolutely adorable I think these puzzle creations are! I am going to have to do another post just on these amazing things. Have you tried one yet? This little kiwi bird looking down at the cat makes me giggle!
---
Zebra Blanket by Cre8tion Crochet: Black and white always look so great together and this baby blanket proves that. This would make the perfect baby gift for boys and girls. Plus, its the right size for a snuggly when they get older.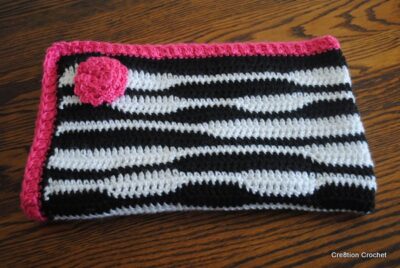 ---
Zebra Newborn Hat by Cre8tion Crochet: She has made gift giving easy by adding a matching zebra hat!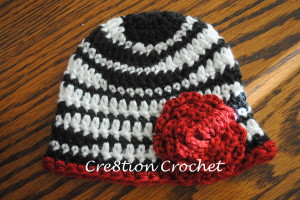 ---
Monkey Feet by Trifles N Treasures: Your little ones can wear these slippers while acting like monkeys. She has other animal feet slippers too. So fun and unique! You could make different pairs to create your own zoo.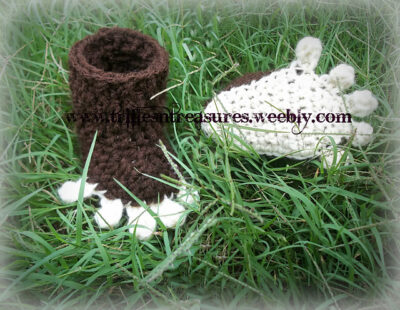 ---
Zoo Blanket by Knot Your Nana's Crochet: All our favorite zoo animals fill this blanket. It really is a zoo! Blanket base pattern is free. Appliques are VERY reasonably priced to sell separately or as a pack. These would each make great pillows or sew a few together for a matching rug.
---
Fishing Penguin Hat by Snappy Tots: One of our favorites is the penguin. They are so fun to watch and just as fun to wear!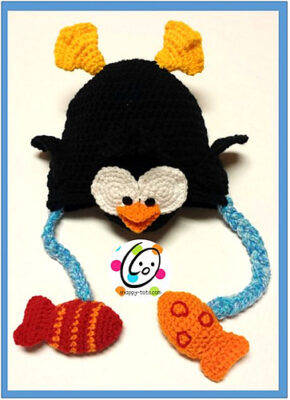 ---
Crochet Elephant Applique by MandaLynn's Crochet Treasures: Growing up we used to be able to take elephant rides at the zoo. It is one of my best memories with my dad. I think I will make this into an ornament for my Christmas tree to remind me of those times. How about adding this to a scrapbook page for your trip to the zoo?
---
Crochet Fox Beanie by My Merry Messy Life: Foxes are so popular right now and this is one of the cutest ones I have seen. This would be fun to wear for a quick Halloween costume too!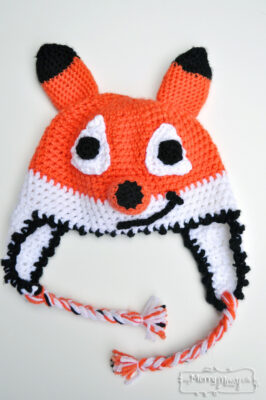 ---
9. Tizzy Zoo by Snappy Tots: This is by far one of my favorite designs. The yarn, Bernat Tizzy, is a little crazy to work with but the result is totally worth it!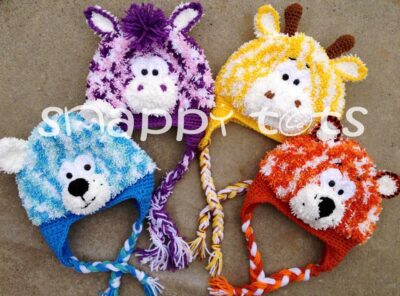 ---
Fingerless Kitty Cat Mittens by Stitch11: Lions, Tigers and Bears could wear these mittens for Halloween or anyday. The paw prints would be great on pillows, hats and headbands too.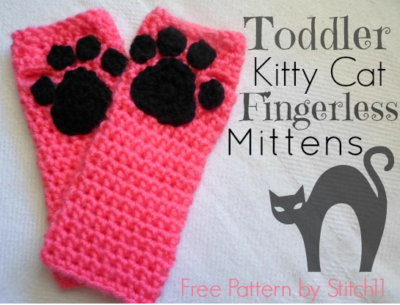 I hope you have enjoyed these WILD patterns and will give them a try. Please follow these great sites for more fun creations. Remember, "it's a zoo" so go wild and enjoy life!