We all have that moment when we need to make something RIGHT NOW and have it done even quicker. No time to look through patterns and hope it is easy to follow and will turn out perfect the first try. That was me the past few weeks. I needed to make matching booties for a newborn and her older 2 1/2 year old sister. I knew Moogly had some booties in a large range of sizes so I jumped right in.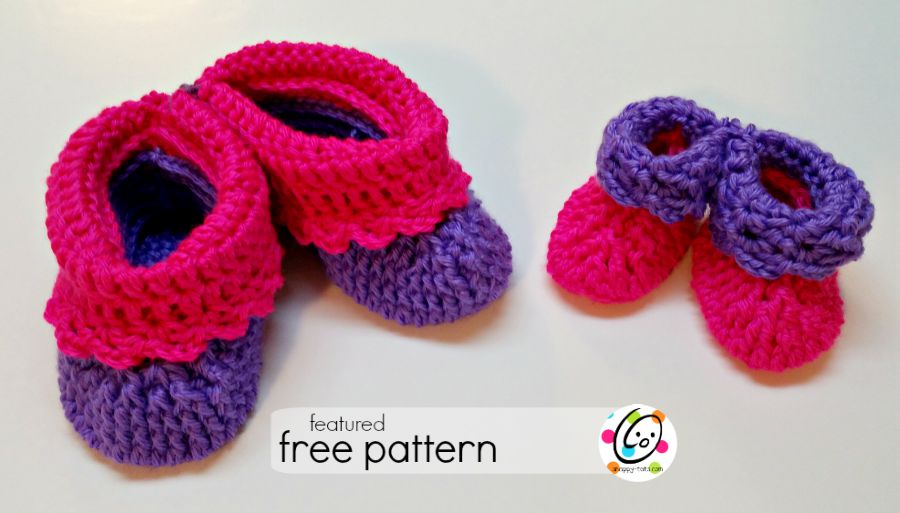 TA DA! Huge success from the start. They turned out super cute, whipped up in less than 30 minutes per boot and the recipient loved them.
The Pattern
Designer: Moogly (Tamara Kelly)
Name: Loopy Love Booties
Free Crochet Pattern Links: Newborn, Big Baby, Toddler
PLUS, I just saw today that she has added child size!!
Skill Level: Beginner with experience with front post stitches. Really easy, quick and includes helpful pictures.
Supplies Needed:
I hook
Yarn: I used Caron Simply Soft yarn, which is a light worsted weight, because I had it on hand in the colors I needed. See pattern for suggested yarns.
Matching Patterns by Moogly: Loopy Love Blanket, Loopy Love Hat