My oldest son loves to snowboard so while he was here for Christmas he tried to squeeze in as much time on the slopes as possible. He takes his video camera with him and has caught lots of great adventures over the years.
This year he had a "brilliant idea" for me. A mohawk beanie (he always wears fun hats) that could hold his camera. We played with a couple of different options. Since he has a head strap mount for his camera, he wanted a hat with an opening for the mount. I chose to use Red Heart Reflective yarn for the entire hat to make it stand out even more. Three all day trips to the Utah slopes and it definitely passed the test!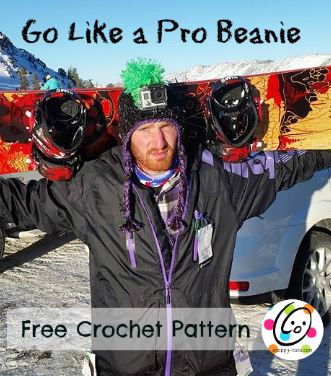 Go Like a Pro Beanie
Click HERE to add this pattern to your Ravelry favorites.
This is a regular earflap beanie with mohawk. An opening for a camera stem is added, but could be left out for just a regular (but super cool) hat.
This was designed to be worn with a head mount under the hat and camera stem poking through the front. An option to hold just the camera (without head mount) is suggested at the end of this pattern.
Materials
Yarn: Red Heart Reflective yarn or size  5 yarn of choice
Note: I chose sizez 5 yarn for extra warmth and stability to help hold the camera. Other weights could be used, but the result will vary.
Crochet Hook: J
Miscellaneous: yarn needle, comb for separating mohawk.
Gauge: 4″ = 13hdc and 9 rounds
Sizes: Child, Teen/adult
Note: Please look over ENTIRE pattern before beginning. Top part (increase rounds) is worked in continuous rounds. Do not join unless stated.
Features for ALL sizes are after base hat section.
**Help Tip: Rounds start with 8 increases each to form a flatter top, then switch to 6 increases each starting on round #3.
Directions:
With J hook and yarn color of choice, start with a magic circle of 8 sts (or preferred method for starting a circle of 8 sc sts). Place marker to keep track of beginning of round.
2hdc in each stitch around (16sts).
*hdc, 2 hdc in next st*, repeat to end of round. (24sts)
*hdc 3, 2 hdc in next st*, repeat to end of round. (30sts)
*hdc 4, 2 hdc in next st*, repeat to end of round. (36sts)
*hdc 5, 2 hdc in next st*, repeat to end of round. (42sts)
*hdc 6, 2 hdc in next st*, repeat to end of round. (48sts)
*hdc 7, 2 hdc in next st*, repeat to end of round. (54sts) Child/preteen
*hdc 8, 2 hdc in next st*, repeat to end of round. (60sts) Teen/Adult
When increase rounds for desired size have been reached, do not join. Remove marker and hdc in each stitch until hat measures 2 inches less than desired length according to size chart at end of pattern. Sc in next st. Sl st in next. Ch 2, dc in each st to end of round, sl st to join. Ch 1, sc in each st to end of round, sl st to join.
Do not finish off. Continue to earflaps. The opening for the camera stem will be formed after hat is complete.
Earflaps: Start where last round finished.
Start with the appropriate size:
Child/preteen: Ch 2, hdc 12
Teen/adult: Ch 2, hdc 14
After first row of hdc as listed above, follow these instructions for all sizes: Ch 2, turn, hdc2tog, hdc in each st across until 2sts remain, hdc2tog, ch 2, turn. Repeat until 2 sts remain. Finish off.
Fold hat in half to find placement for 2nd earflap. It should start exactly across from the first flap. Starting on the RS of the hat, attach yarn and follow directions for earflap.
Trim: Attach contrasting yarn to center back, ch 1, sc in each stitch around, working 2sc in the tip of each ear flap. Finish off and weave in ends.
Attach braids if desired.
Regular Braids
Cut 12, 20" strands yarn. Pull end through tip of one earflap. Pull through until even with other end and braid. Tie a knot approximately 2" from end. Trim ends. Repeat for other side.
Mohawk
Fold hat in half, with earflaps lined up as shown in photos below. This will help attach mohawk down center spine. When attaching the hawk, make sure to leave at least 2″ from the front center bottom edge to the start of the hawk open. This is where the camera will sit.
Cut several strands of yarn, 8" long. Grab 2-4 pieces at a time and fold in half. Insert crochet hook under a few strands along center fold and pull center of pieces through stitch approximately 1". Use hook to pull ends through this loop. With left hand, hold stitches on hat in place while pulling ends of mohawk pieces snug. By holding stitches on hat, it will help prevent holes.
Continue across center line, pulling 2-4 pieces through at a time. Flip hat over and add another row right next to the first. I then started at one end and took 2 strands from one group and tied to two strands from the next group. Work across the mohawk. This helps the mohawk stand up.
Frizzing the Mohawk: This helps the hawk stand up. When mohawk has been added lay it on a flat surface and use fingers to comb mohawk out away from hat as much as possible. With scissors, trim any long strands. Do not over trim. The longer the yarn strands are, the more the hawk will flop. Ew.
With a comb or hairbrush (or spikey dog brush works great!) lightly comb through mane while holding stitches with opposite hand. Flip hat over and repeat on other side.
Help Tip: When brushing hawk, place one hand on base of stitches to keep yarn from pulling them. Drag brush over yarn strands to break the twists. Do not try to do deep, thorough combing. This will pull out a lot of yarn.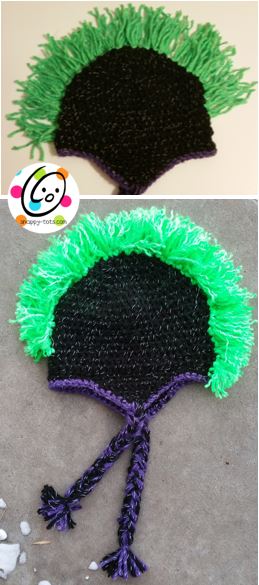 Camera stem opening
Fold the hat in half, along the mohawk line to find center placement. The opening is created between the bottom of the hat and end of hawk. Poke your finger between 2 dc posts. The dc post on either side of this opening will be sewn to the posts next to them. With a yarn needle and matching yarn, stitch around opening, sewing posts to the outer posts. See photo below. Secure yarn tails on wrong side of hat.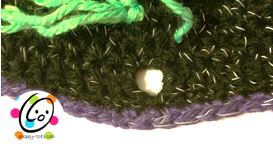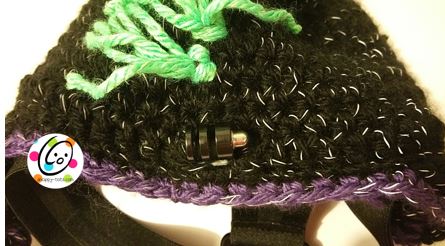 Non Head Mount Option
If you don't have a head strap you could create a pocket on the inside of the hat to hold the camera mount. Create a chain as long as the mount base. Sc in 2nd chain from hook and in each ch across. Ch 1, turn, sc in each st to end of row, repeat until pocket is as big as the mount base. Finish off, leaving a tail for sewing pocket to inside of hat. With yarn tail and yarn needle, sew pocket to inside of hat, directly behind the stem opening, leaving the top of the pocket open. Slip the mount base in the pocket with the camera stem poking through the opening. Attach camera.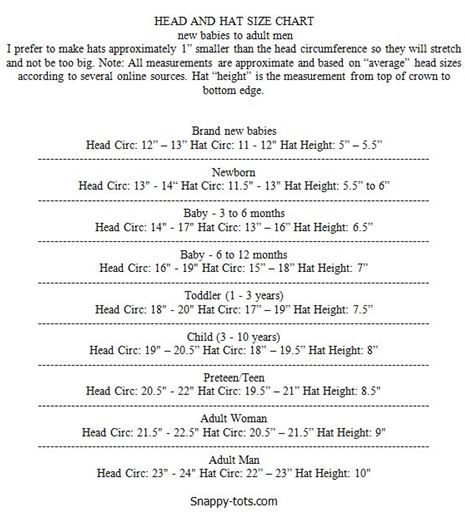 My son and I would LOVE to see hats you create from this pattern and any video or pictures you take while wearing it. Please share them on our facebook page. Go BIG!
PLEASE CLICK THE SHARE BUTTONS BELOW TO SPREAD THE WORD ABOUT THIS FREE PATTERN.
---
This pattern is copyrighted to snappytots and may not be copied for resale in part or whole. It is illegal to post this pattern online or share with others without written consent from Heidi Yates.  Items created from this pattern MAY be sold. Please include a link to snappy-tots.com if selling online.
Visit Snappy Tots on facebook for giveaways, new release announcements, events and fun. If you  enjoyed this pattern, please check out the complete line of Snappy patterns.