EVERY year I SWEAR I am going to work on Christmas gifts all year long so when the holidays hit I will have mounds of awesome handmade things.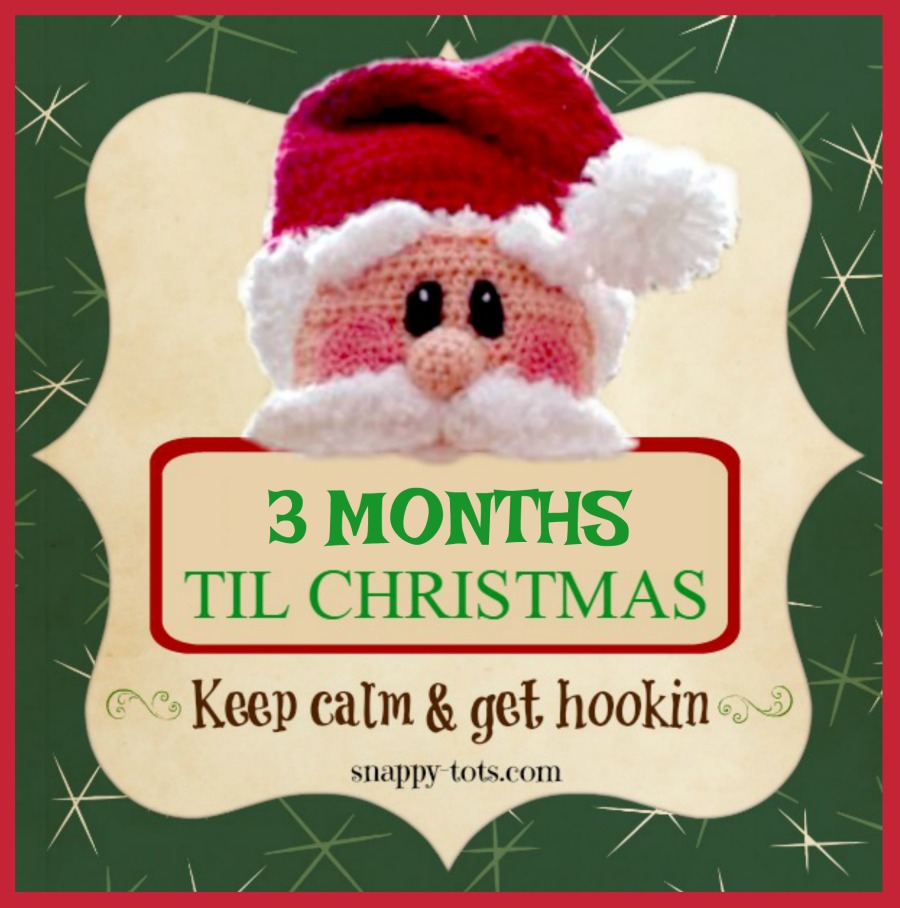 Well, Christmas is getting close (3 months from today) and guess how many gifts I have ready…. um, well, I COULD turn some of my samples into gifts, but to be honest I have made zero things with a specific person in mind. Gosh darn myself!
I am trying to cut WAY back on the money we spend each year and handmade gifts can not only be cheaper, but my family actually prefers them (or they are just really good at making me believe that *smile*).
So, here today I am making a pledge to myself… and all of you, of course (to hopefully keep myself motivated)… to kick this gift making thing in the butt! 
Let's Do This Dang Thing!
Twice a week I will be sharing my gift giving progress in my Totally Snappy Facebook Group (come join these awesome people!) and on Instagram @snappytots Please share your progress too! We can keep each other going, ok?
Start With a Plan
I keep having great ideas of gifts to make and the best part is there is still a lot of time to make stuff! So, I made a page in my bullet journal to write in my ideas. Since I am still in the planning stage I put some ideas on sticky notes.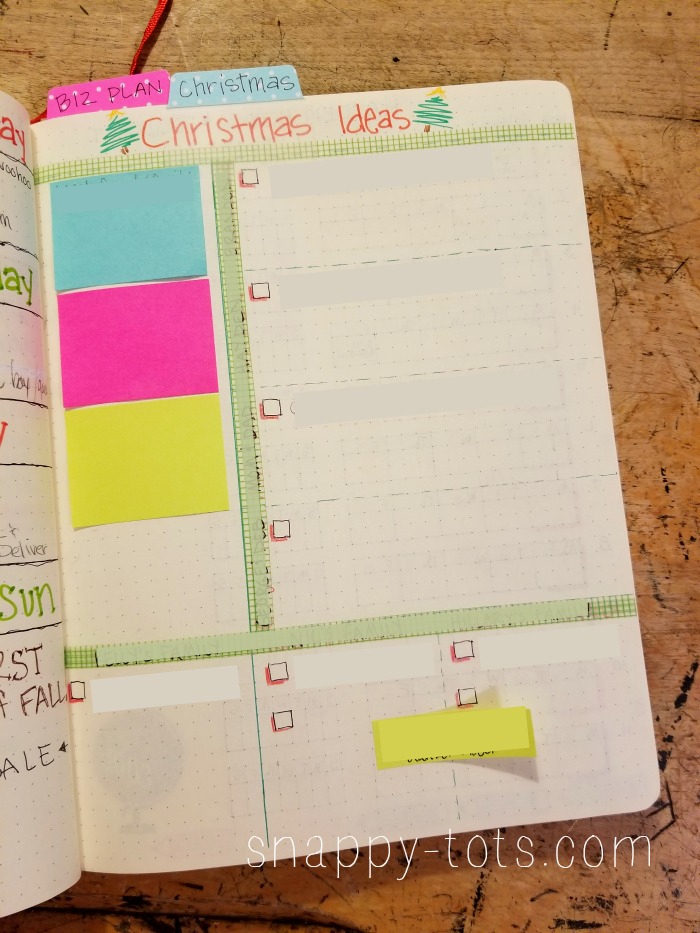 Each section belongs to a person, couple or family. I want to do a special handmade gift for each and will put that by the check box. 
The sticky notes in the left hand column are for special group projects, like local friends/ neighbors and a special group I ….well, that is a secret too 🙂
Here are some planner ideas, printables and even some apps to try:
Handmade Gift Suggestions
As I find things I think would make great gifts, I add them to my "Gifts to Crochet/Make" board. I will also be sharing a favorite project each day in my fb group.
So, are YOU ready to get on top of this? Get your plan set up TODAY!
Pin To Save For Later