Last January my first grand daughter (and second grandchild) was born in Texas. I got to go visit and snuggle her. It was wonderful. My youngest son stayed home with his dad and had a hard time with me leaving. I made him this puppy to snuggle while I was gone. He still loves it.
I have loved seeing others make puppies of their own to snuggle. Mine is made from Bernat Blanket yarn, but others yarns could be used as well.
10 DAYS OF $1 PATTERNS
Each day for 10 days 4 of us are offering a different pattern for just $1 for 24 hours each. Check out the patterns for Day 9:

Coupon code for all 4 designer's patterns: Snuggle9
Code expires Wednesday, 11/21/18 at 6am mst (8am est).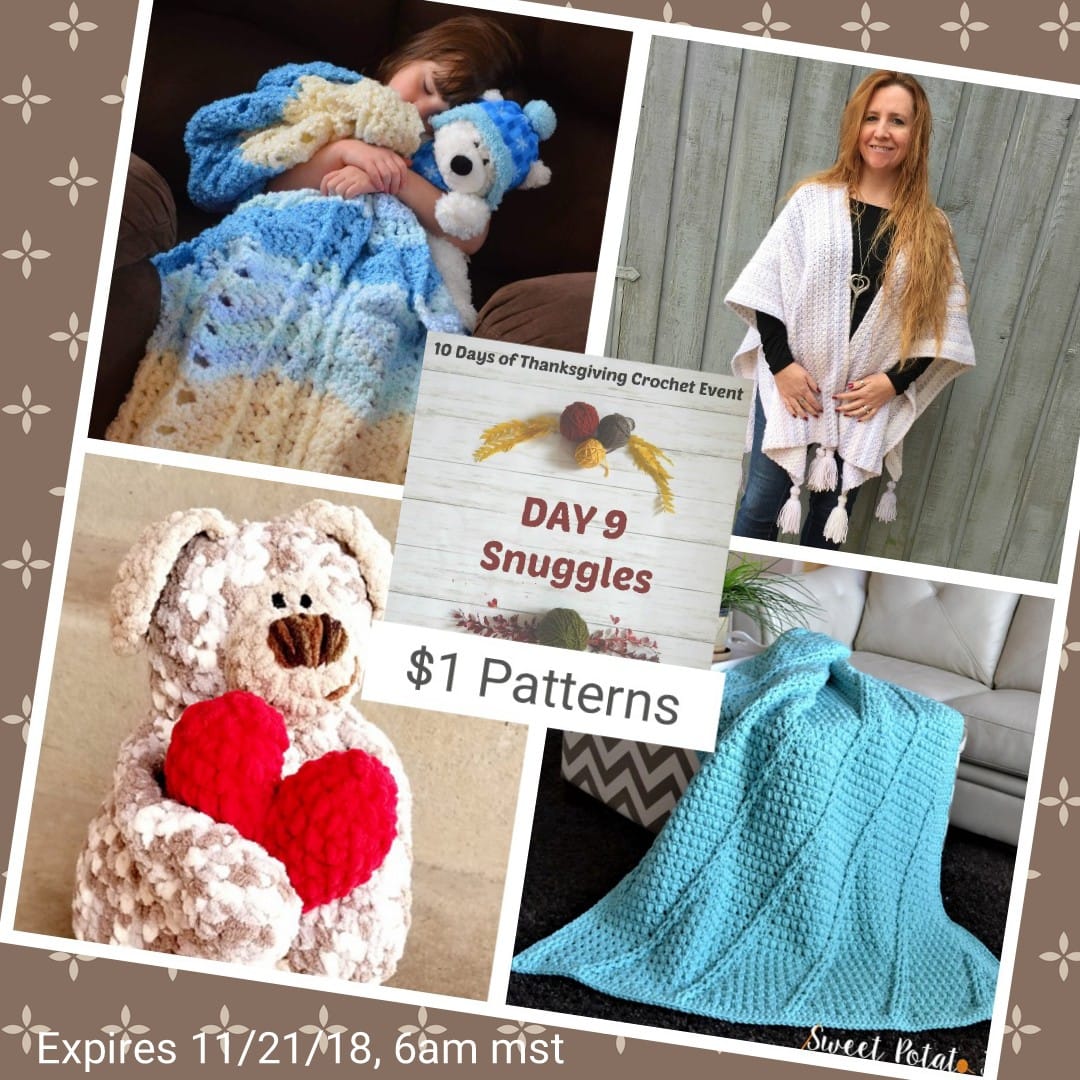 Click HERE to purchase these patterns or scroll down to see more about each pattern. Use the coupon code for each of these patterns before Tuesday morning, 6am mst (8am est).
---
Snappy Tots: Puppy Holds My Heart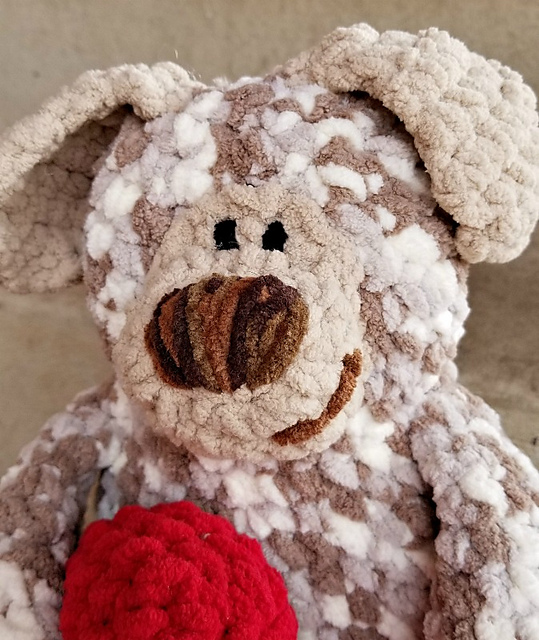 ---
Ambassador Crochet: Blue Ridge Blanket Wrap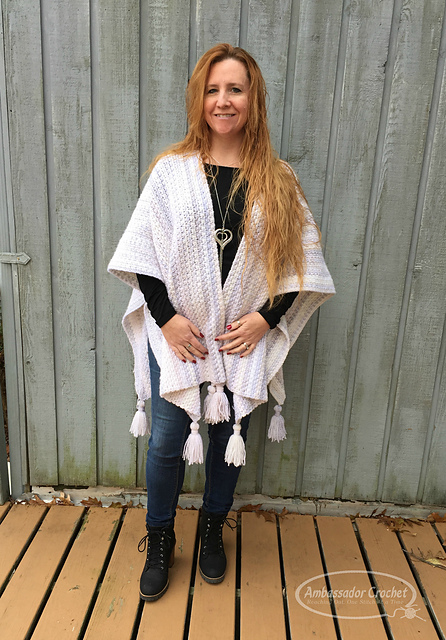 ---
Sweet Potato 3: Tranquility Blanket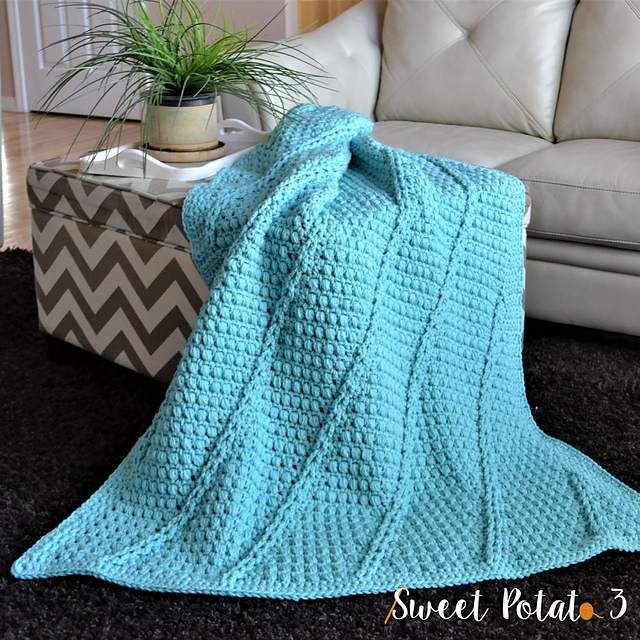 ---
Crafting Friends Designs: Braided Cable Chevron Afghan