This time every year I can hardly wait for fall to begin. I love EVERYTHING about fall. The crisp air brings back wonderful memories. I love the colors of nature and Halloween decorations are my favorite to make. 
I have wanted to make a scarecrow flag for a few years. I am tickled with how it turned out. Of course, as with all of my flags, they make great wall hangings too.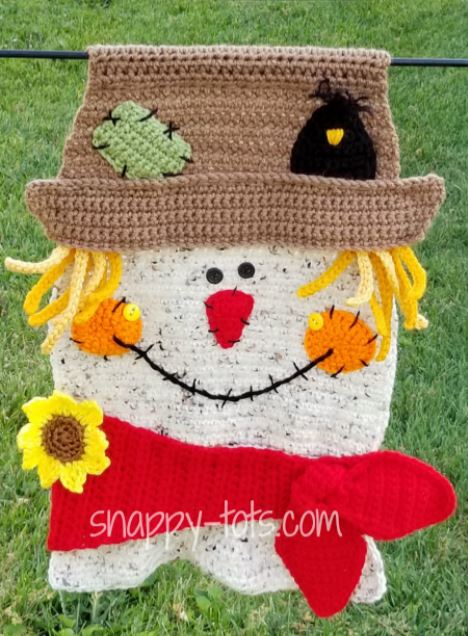 After making the flag, I got thinking that he would make a super cute stuffed, 3D scarecrow. I think he really came to life. I took him camping with us because I knew he would love to hang out in the farm land. 🙂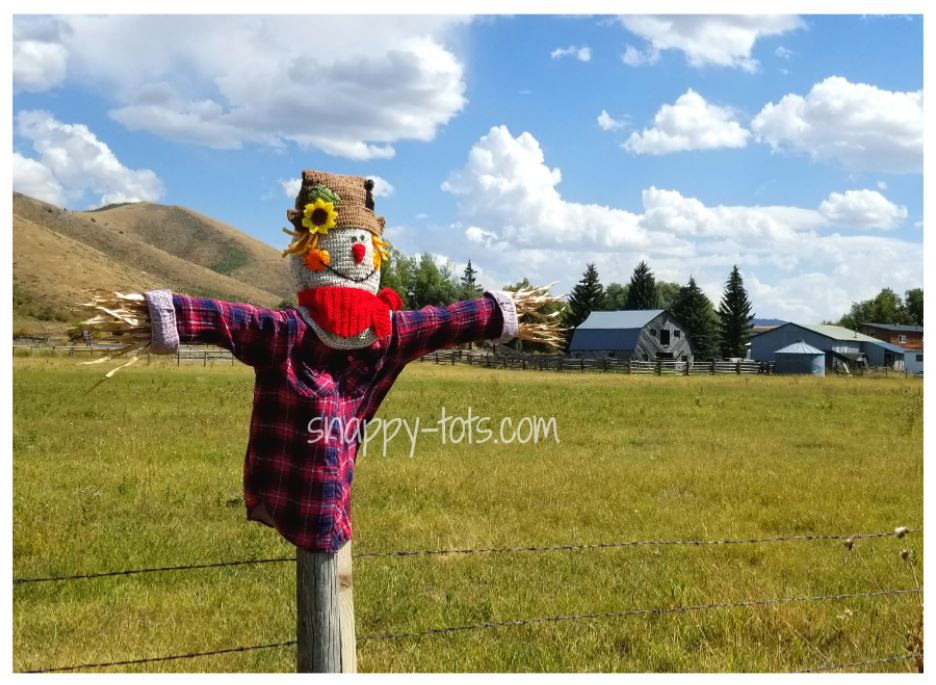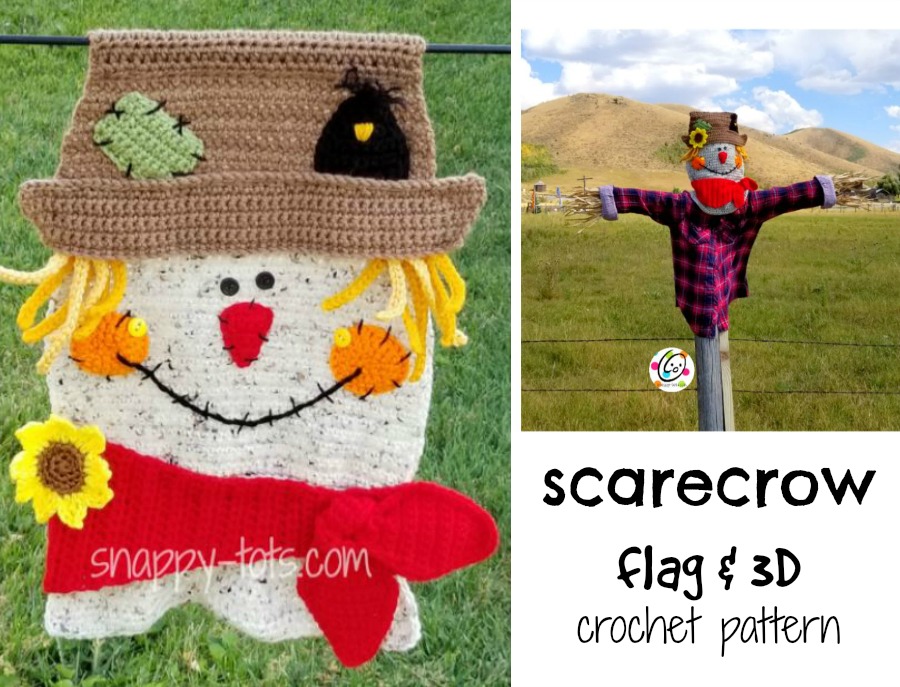 Scarecrow Flag and Decor
Pattern Details
Included in Pattern
Flag/Wall Hanging
3 D Scarecrow
Skill Level: Easy. Basic crochet skills needed and must be able to follow a crochet pattern.
Materials 
Yarn: Worsted weight. If yardage is not listed, less than 100 yards is needed. 
Sample colors: (RHSS = Red Heart Super Saver; RHWL = Red Heart With Love) 
Bandana and nose: RHSS Cherry 
Cheeks: RHSS Pumpkin 
Hair: RHSS Gold, RHWL Cornsilk 
Crow: RHSS Black, Gold 
Patch: RHSS Tea Leaf 
Face: RHSS Aran Fleck (200-400 yards) 
Hat: RHSS Cafe Latte 
Sunflower: RH Soft Toast, RHSS Bright Yellow 
Stitching: RHSS Black
Crochet Hooks: H, I
Notions: yarn needle, two – ¾" black buttons for eyes, two – ½" bright yellow buttons for cheek highlights, pins for holding pieces in place for sewing.
Measurements 
Gauge: Not needed for this project 
Finished Measurements: 12" (widest part) x 16" long
Please Share Your Creations
I would love to see what you make from this and any of my snappy patterns. I hope you will share pix online on my facebook page or social media. Please include #snappytots so I can see it. 
Pin To Save For Later