This year's contest has ended. The winners and contestants are posted below. Huge thanks to everyone that entered and supported the entries.
WINNERS: Snappy-Tines Contest 2023
All of the contestants will receive a snappy pattern of their choice as a thank-you for sharing their creations with us. It definitely made Valentine's week extra special.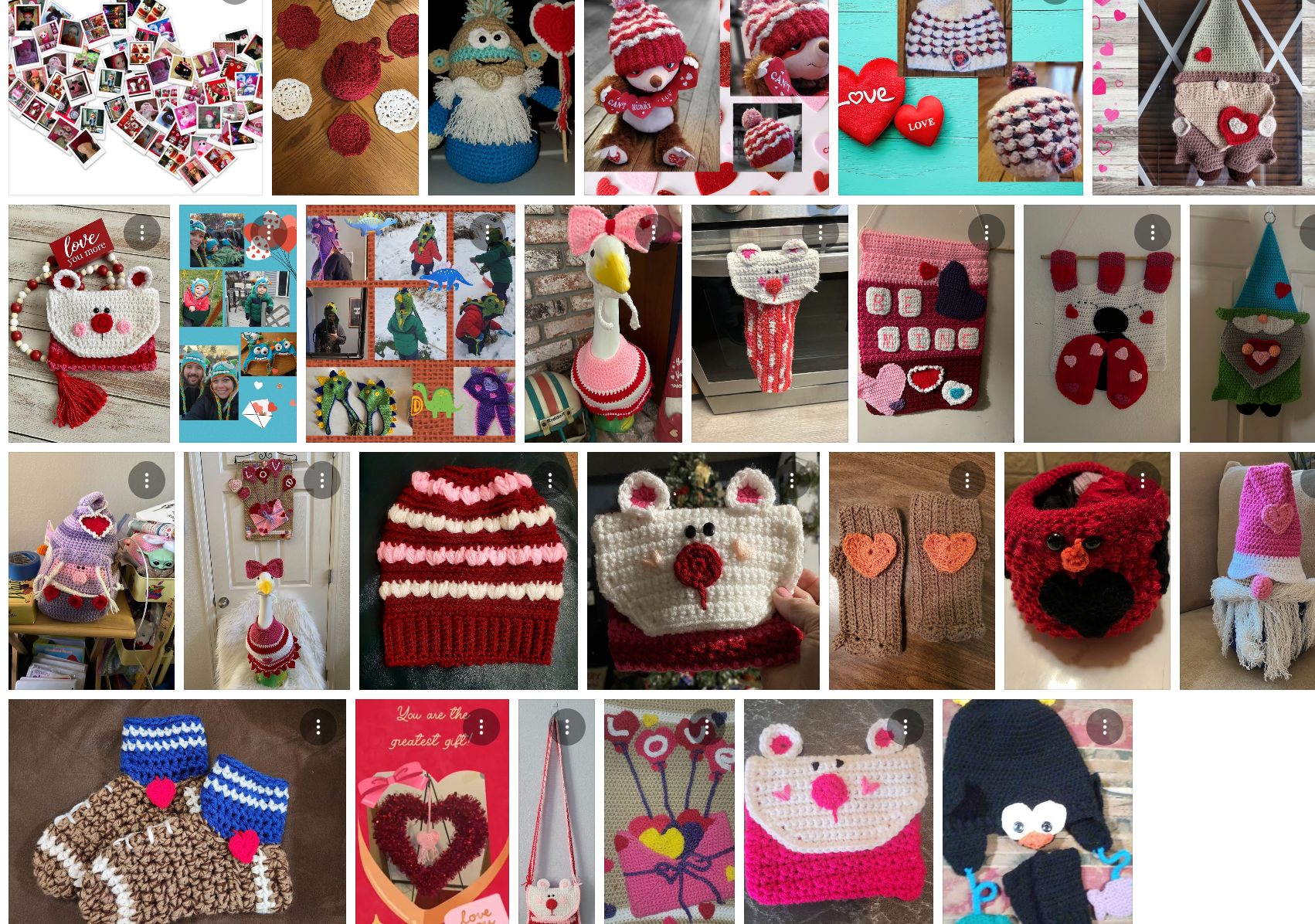 Thanks to everyone that voted on my facebook page (by liking their favorites).
Our top three winners are Debbie Griffiths, Hollyanne Brady, and Deb Ferry. They each will receive a special snappy package in the mail.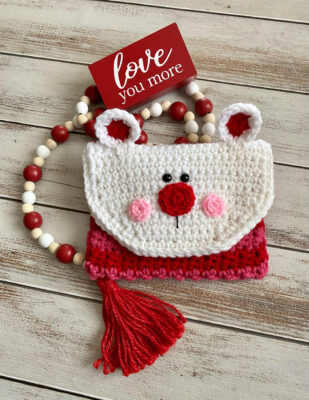 A panel of 3 judges made similar choices, and would also like to add the following winner. Etta Thomas entered both of the collages shown below, featuring the many hats she has made. Etta will also receive a snappy package in the mail.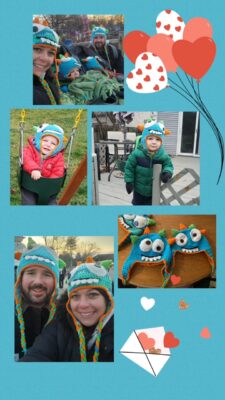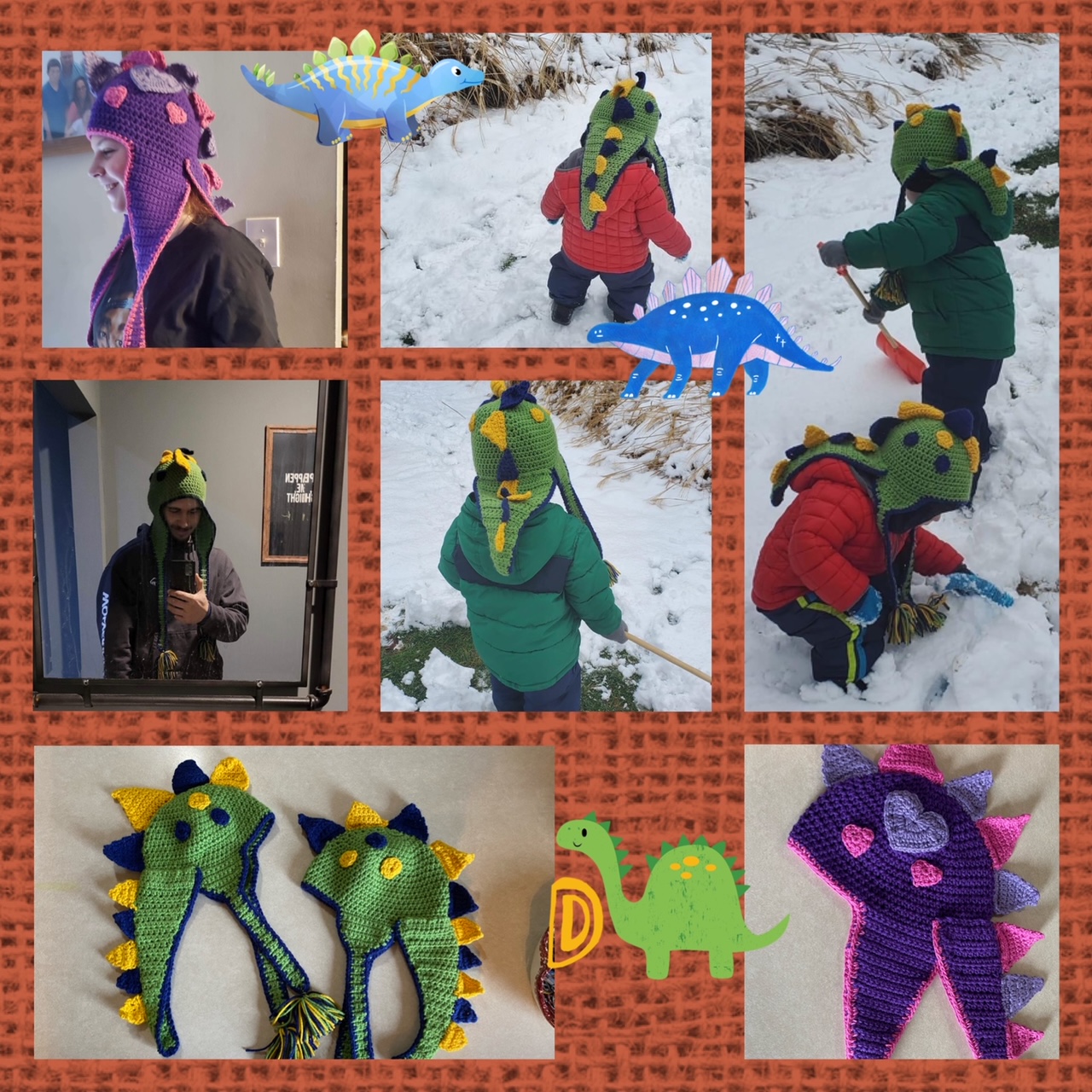 ---
About the Contest
The information below is from the contest, but it has ended for 2023. Please watch for more monthly fun to be announced.
Combine Snappy patterns or use just one. Make a hat, blanket, scarf, headband…whatever! Open to everyone! Its always fun to see what people come up with. There is a surprise for everyone that enters so get your snap on!
How to Enter:
Crochet an item that reminds you of Valentine's Day, friendship, love, etc. using Snappy Tots patterns. You can use a combination of patterns, but please only use Snappy Tots patterns.
Entries may include ribbons, buttons, and gelt items.
Enter as many items as you would like, but please only one entry per project.
Email a photo (or collage) to [email protected] by February 9th, 2023. Do not include any watermarks on your entry photos to help keep the photos anonymous. A "snappytots contest" watermark will be added to the photo.
Winners will be chosen and posted on Valentine's Day.
The Prizes
Several winners will be chosen to receive snappy patterns, yarn, or hooks.
More Info
The contest is open worldwide.
Please put some thought into your photos. It really makes a difference.
If you have any questions or want to bounce around some ideas please feel free to email [email protected].
I hope you will enter. It will be really fun to see all of the LOVEly projects.
Previous Entries
I found some previous entries and thought you might enjoy seeing these awesome creations. See pix from our biggest year: https://www.facebook.com/media/set/?set=a.423384574402372&type=3
PLUS, check out this flashback to my old blog: http://snappytots.blogspot.com/2013/02/snappytines-winners.html