Hopefully, "Blind Lobsters" will help in spring cleaning.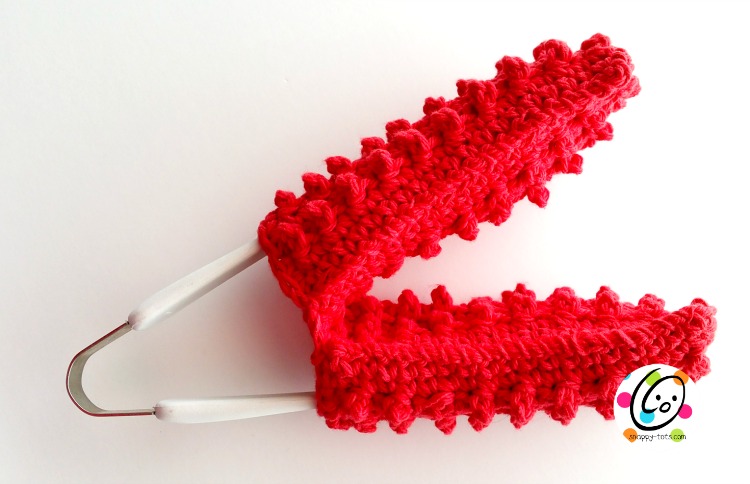 I thought blinds would be a great window treatment for my entire house, until I realized they need to be cleaned. It can be a tedious job. I saw this clever invention at the store…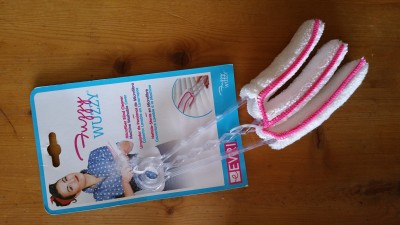 Right away I knew I could make my own, sturdier version. Blind Lobsters are easy to make, washable and slip over a pair of kitchen tongs. I spray mine with a little dust cleaner and they did the job. They also work great on ceiling fan blades and cleaning silverware. When done, slip them off and throw in the washer and dryer.
Blind Lobsters
Click HERE to add this pattern to your Ravelry library and favorites please.
Materials and Details
Yarn: Cotton yarn in color of choice
Crochet Hook: H (5mm)
Yarn needle for weaving in ends
Kitchen Tongs
Directions
1. With an H hook and cotton yarn, ch 81, sc in 2nd ch from hook and in each ch across. (80sts)
2. Ch 1, turn, sc in same st, *tr in next st, sc in next st*, repeat to end of row.
3. Ch 1, turn, sc in each st to end of row.
4-7. Repeat steps 2 and 3.
8. Do not turn after last row. This step is worked around the outside edge of the rectangle. Pivot to the left. Ch 1, sc in same st, *sc evenly across short end of rectangle until 1 st remains, (sc, ch 1, sc) in last st. Pivot to the left. Sc in each st across long edge of rectangle until 1 st remains*, (sc, ch 1, sc) in last st, repeat and then sc in last st. Finish off, leaving a long tail for sewing piece together.
Lay piece on a flat surface with the bumps down. Fold piece in half and mark center. Fold each short end to center. Pin pieces together.
With yarn needle and yarn tail, sew outer edges together, leaving center short ends unsewn.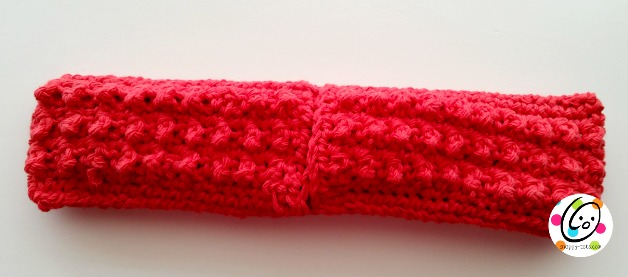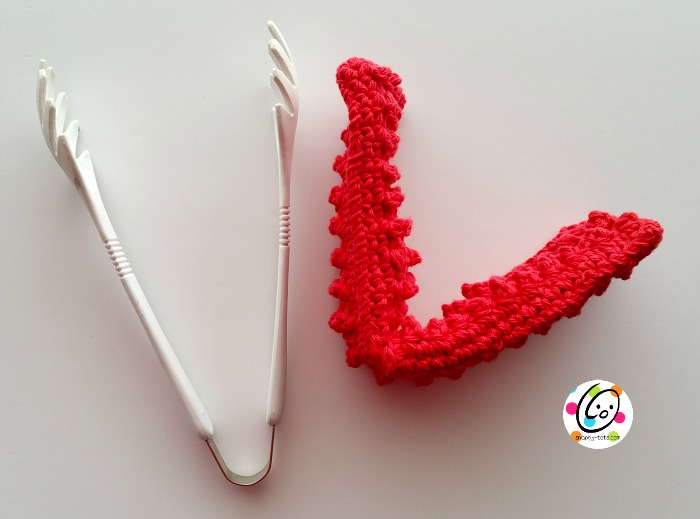 I like using Peaches and Cream yarn for my scrubbies. It comes in large cones for approximately $8.00 and $2.00 for the small skeins.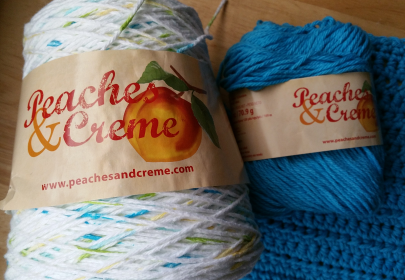 ---