Today, I finally lost it while digging through my buttons in search of 2 matching eye buttons. I had a lightbulb moment (aha!) and have no idea why it took me this long.
The only way to get small, black buttons locally to use on projects like my Snowman Sampler Scarf (shown below) is to purchase them in bulk at Walmart.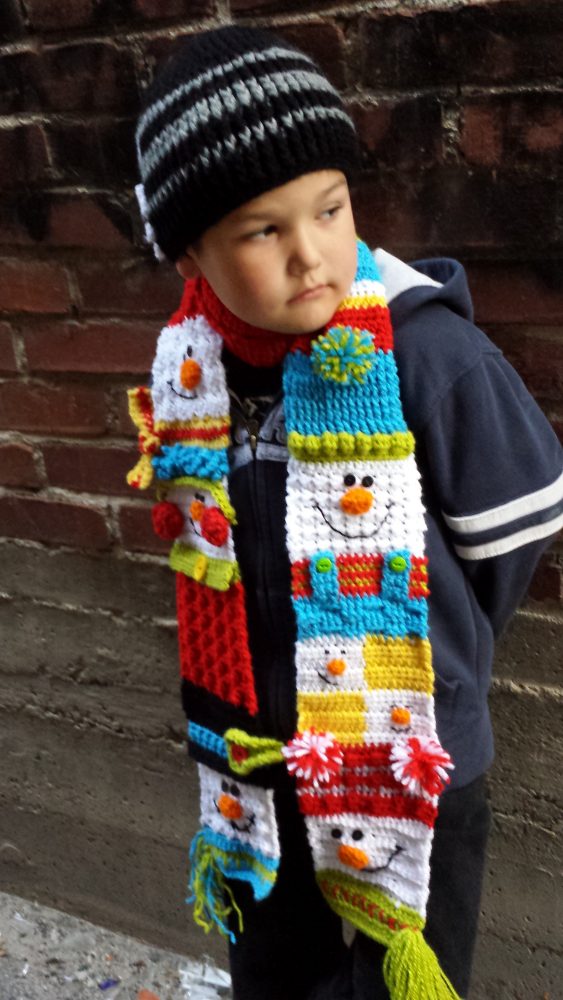 SOMETIMES they have this nice little pouch of buttons (half are white and I spray paint those black). BUT, I swear others have discovered my favorite little buttons because they are often sold out. In that case, or when I needed a little bit bigger button, I buy this multi pack. You know the ones. Over half go into my "if I ever make hats for giants I will need these for pupils" pile.
EVERY TIME I need these little buttons I dump out the assortment, sift through and then gather them all back up into the zip lock for next time. I even have a make up bag full of several bulk plastic things that I tote around. Yes, "tote around" because my work area is always changing. Whether it is in one of 3 locations in my house, outside or in the car, my supplies have to be portable so I'll have the basic necessities with me…and obviously a bunch of large buttons I will never use too. Which brings me to today.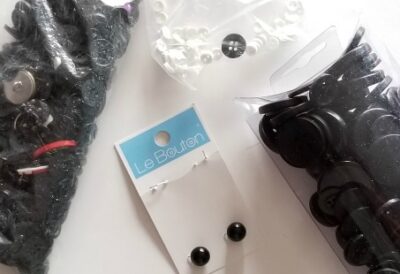 As I was picking up all of the unused (and unwanted) buttons I asked myself why on earth I even carried these around if I had zero intention of using them??? I know you probably asked yourself that in my second paragraph. I blame it on laziness. Well no longer!
I grabbed this medicine thingy that I almost gave to the thrift store. For once I found a use BEFORE donating it. I gathered up the smallest buttons and divided them up by size. Now, this will fit easily in my on-the-go pouch without being in the way and I won't have to dump-sort-gather anymore.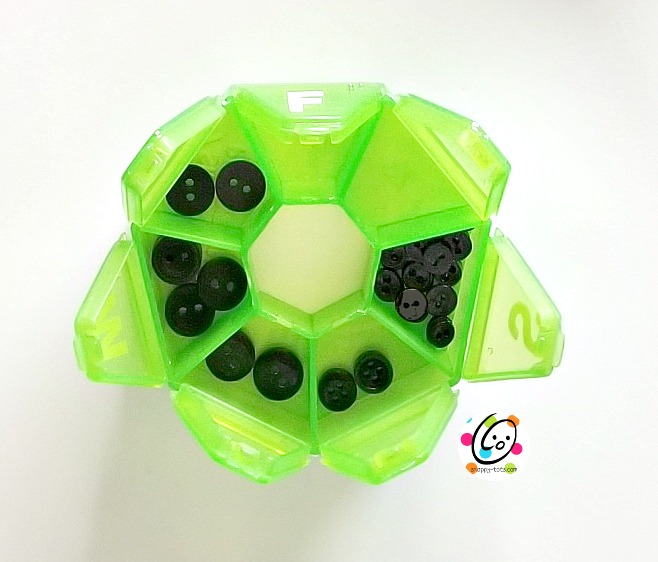 Since bigger buttons will fit in these too I could organize all of my buttons by color and use stickers on the tops or even tawashi tape around the edges. Since the center is open these will slip over pegs or hooks too. AND since they snap closed there's no chance of them ending up all over the floor if you drop them.
I hope this comes in handy for you too.