Each year the last Thursday of June is National Bomb Pop Day. Bomb pops are one of my favorite color combos and also bring back wonderful memories of summer. We used to get these at a corner gas station that was torn down years ago. I miss riding my bike to get a treat and then juggle it while riding home.
Last summer I designed a couple of bags that I LOVE. The "Sweet Treats Tote" is great for heading to the beach or wherever you go. It is made to carry library books too (don't forget to read!).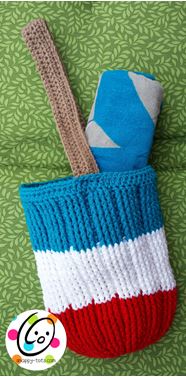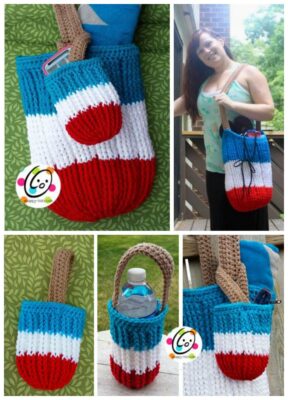 The small "Little Sweet Treats Pocket", is made for waterbottles, cell phones, glasses and other little things. It can be buttoned around any handle too. The pattern is always free.
Thanks to Chelsea of Love On A Hook for modeling my bag 🙂
---