Spring is a fun time to bring color back into the world after the winter blahs. I wanted to make a whimsical bonnet for my grandbaby Lucy and since she is growing quickly I wasn't sure which size to make. I made a few and wanted each to be different. The lamb, bunny and chick are on their way to Texas. I'm thinking the bunny will be the right size this year and she can use the lamb for a gift and maybe the chick later this summer.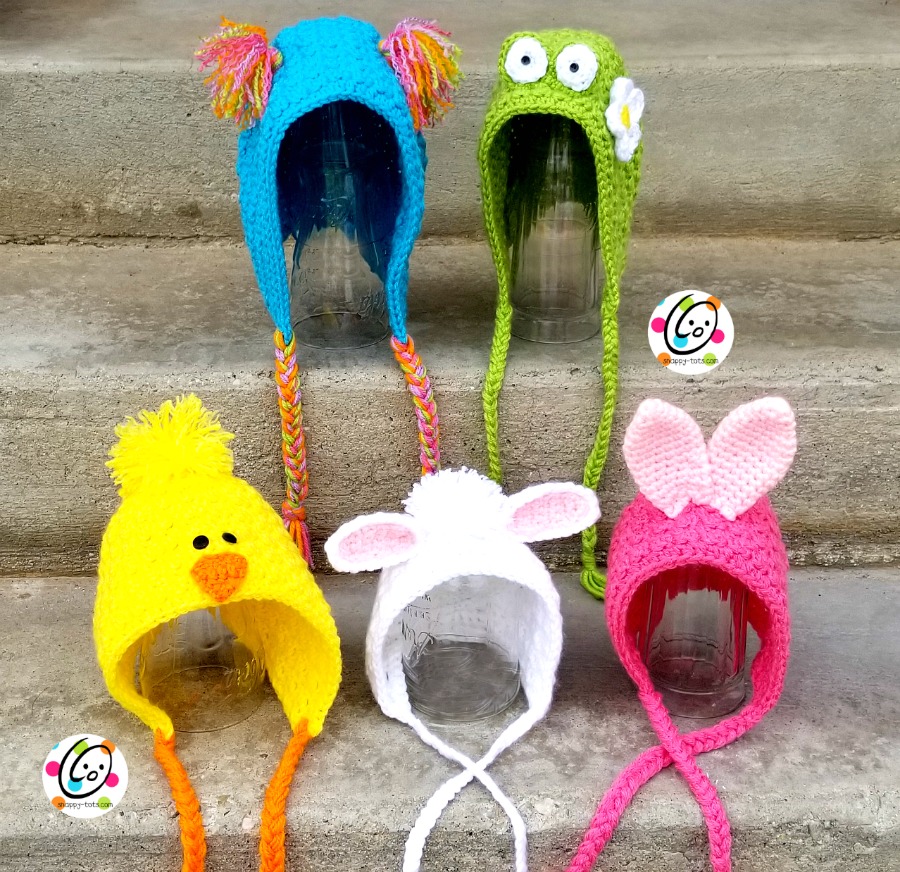 Over the years I have made a lot of different things for spring and Easter. I like adding colorful projects to this very pastel season (you can probably tell I am not a pastel person).
Of course Easter means so much more than bunnies and baskets. I hope you will enjoy a wonderful Easter weekend.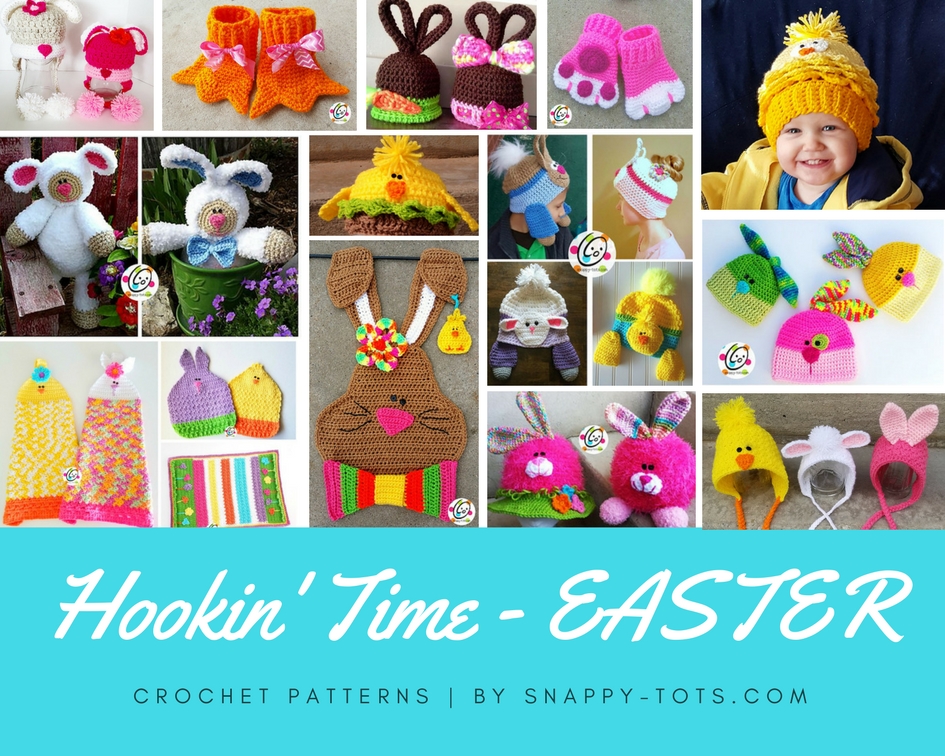 Links to the Patterns
Wuzzie Sunhat, Stuffie and Bag
Lil' Petunia and Patrick Stuffies
Free
Rebel Rabbit Goody Bag: FREE
Petunia Lambikins Beanie: FREE
Pin To Save For Later