15 brand new crochet projects + 15 weeks = One amazing gift stash! Are you ready? Only $15.00 for all 15 patterns. You can sign up at any time during the event. You will still get all of the patterns, even the ones released before you do.
We have been having a lot of fun so far and our first 10 of 15 projects are available. You can still join.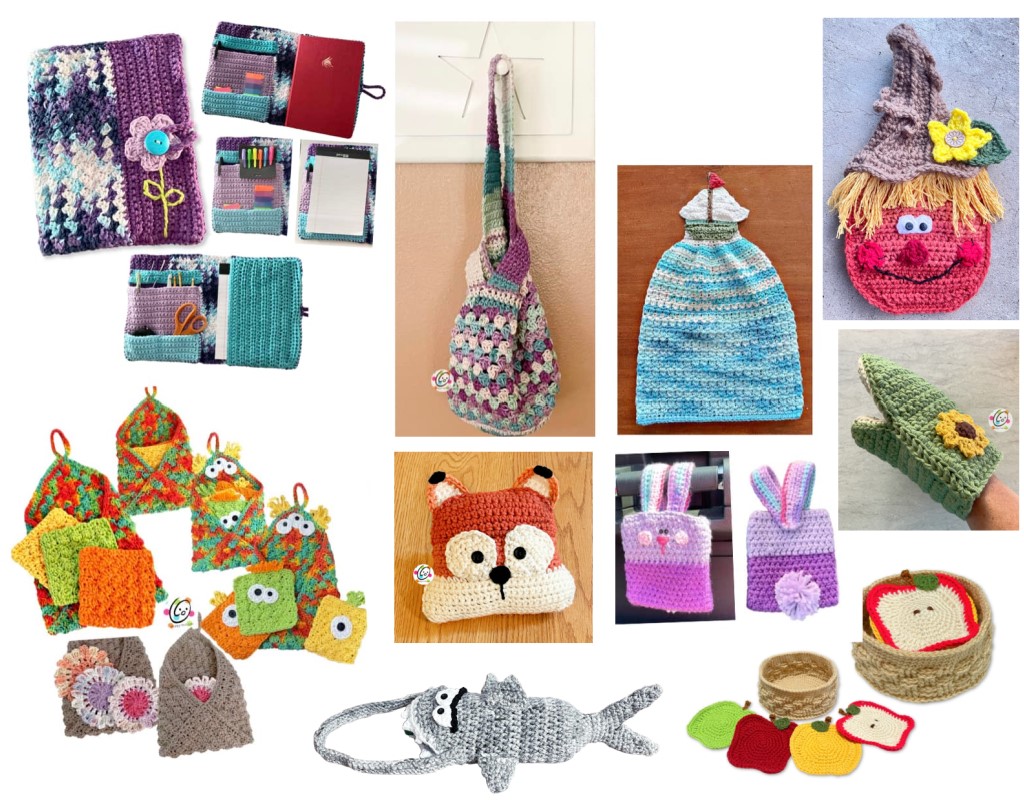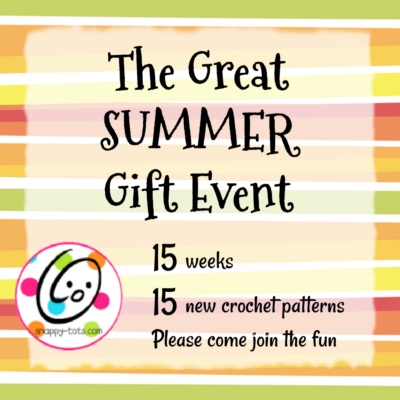 A handmade gift, in my opinion, is always best and meant someone spent time on my behalf. Handmade gifts are often (but not always) a less expensive option than store bought things.
Wouldn't it be great if come December we had things all ready so we could focus on family, the season and other things? Wouldn't it be nice if next time we remembered a birthday or needed a get well gift we could go to our stash and have something ready?
---
Let's Do This!
Each SUNDAY, starting July 7, 2023 and running for 15 weeks, we will start a new project.
What you will get
15 new snappy projects, one sent each SUNDAY.
What Will The Projects Be?
I have put together items that have made great gifts, things that have sold well in craft fairs, and gathered suggestions from many friends. These 15 patterns will be a great resource whenever you need to whip something up because they cover so many categories.
Materials: All use worsted weight yarn. Some items will be included that are better made from 100% cotton yarn, but most can be made from acrylic yarn. I try to choose things that do not require specialty yarns in hopes we can use at least some of what we have on hand.
The reason behind this event: My mom always had a colossal upright dresser full of miscellaneous items to use for gifts. Each drawer had interesting odds and ends she had collected over time. (I would add a fun statement listing some of the more interesting items you have found in her dresser). My thoughts revert to that wondrous dresser every time I need a gift at the last minute.
Over the years, I have tried stashing away items in my own version of mom's dresser. My plastic bins from Wal-Mart are far from her beautiful antique dresser, but they have helped keep all the items in one place. For a while, I was buying things, stashing them in random places, and finding them when it was too late. I often found myself wishing I had found that one wonderful item just a few weeks earlier. I would think to myself, "Oh shoot, that would have been the most eccentric gift for my sister" or similar.
Every Christmas, no matter how great my intentions throughout the year, two things would happen: I would spend family time working on gifts at the last minute, causing enormous stress (to the entire family), and I would wish I had kept up with my intentions to harbor amazing gifts throughout the year.
---
More Info
Will the patterns for this event be available on Ravelry? Not at this time. Some might be added later and sold individually for $3-5.