Every year I look forward to participating in the Crochet Cancer Challenge hosted by Sweet Potato 3. I am pleased to say this is the ninth year of the challenge and I think I have participated in almost every year.
It is heartwarming to see how many people get involved in this event, making beanies for those experiencing and affected by cancer. Scroll down for more information about this month-long event.
My Hat Contribution And Meaning
Each year, as October approaches, I think about this event and who I would like to honor with a special hat. Many of my crochet friends have been affected by cancer and sadly, we have lost a few.
This year our family was hit hard by this awful disease. In March my mother in law was diagnosed with stage 4 lung cancer. I knew then that I wanted to design this hat for her. She has had the most amazing, positive outlook and I truly believe it made a HUGE difference. She is doing really well thankfully!
I don't think I have ever seen her wear a beanie so I wanted to design a hat I thought she might wear. This is the first year I have designed a cloche for this event.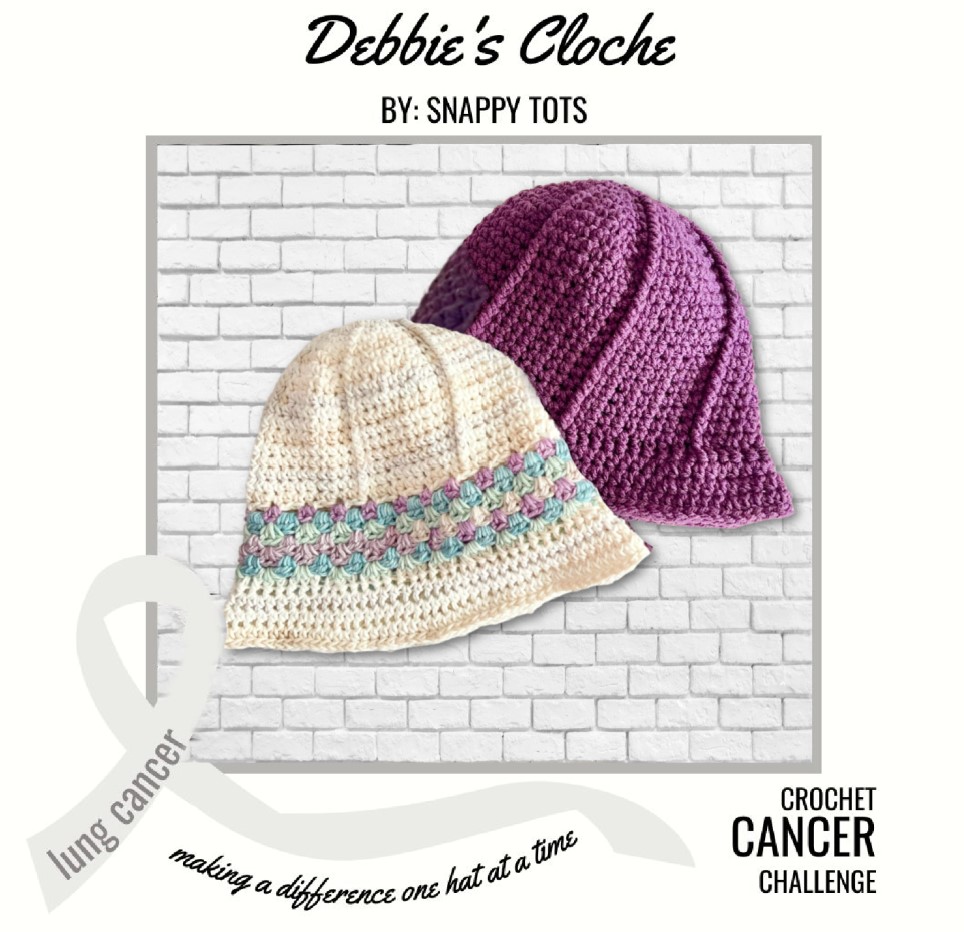 I hope you will enjoy making this. My testers found it easy to make. There are two options to choose from, one with an added "band" section in case you want a change in texture and/or color.
White is the ribbon color for lung cancer, but I wanted to make her hat in her favorite color, purple.
Other Patterns You Might Enjoy
CLICK HERE for these patterns.

Debbie's Cloche Crochet Pattern
The pattern includes sizes for children ages 5-10 Years, Teen/Small Adult, and Adult. There are also 2 different options for the middle of the hat. One has a cluster stitch section that is a great place to add a pop of color.
Materials & Details
Yarn: 150-200 yards worsted weight in choice of colors (acrylic or cotton). Solid color hat/ Purple Sample: 200 yards Red Heart Super Saver; Hat with band/Cream Sample: 150 yards Peaches & Cream Cotton in Linen, 50 yards Peaches & Cream Cotton in Lavender Meadow
Crochet Hook: I (5.5mm)
Miscellaneous: yarn needle
Sizes: Child Large, Teen/Small Adult, Adult
Please remember that by downloading the hat pattern you are pledging to make at least one hat from it to donate to someone affected by cancer or to a treatment center.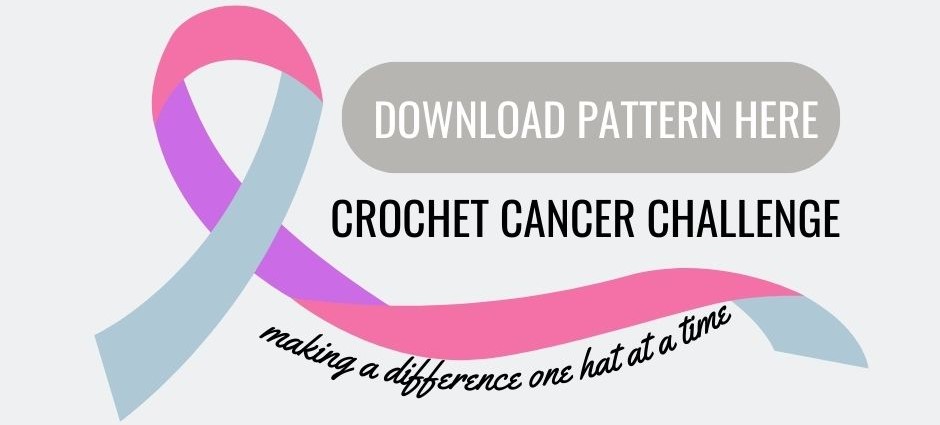 ---
The Crochet Cancer Challenge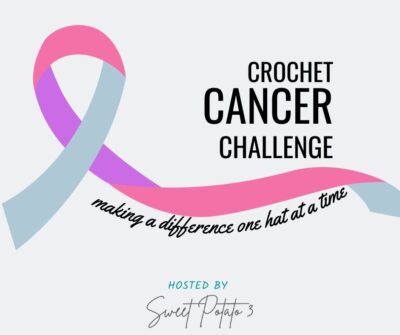 Pin To Save For Later