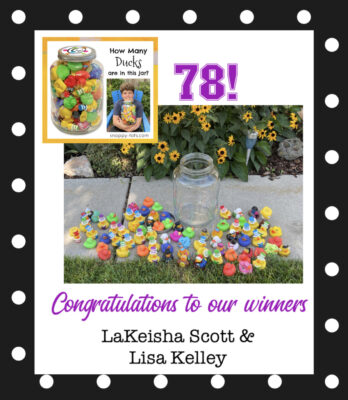 THANKS EVERYONE FOR GUESSING!
This year's annual duck event includes a bunch of Fairy Godmother Ducks. I love these events and hope you do too! Sign-ups are open until 8/15/21. This year the ducks will come with a special crocheted item, plus you will get a unique crochet pattern. You can get all of the info and sign up at THIS LINK.
GIVEAWAY
My daughter gave me this giant jar and I thought it would be a cute place to store some of my ducks. It looks like a guessing game so we decided to see if you can guess just how many ducks are inside.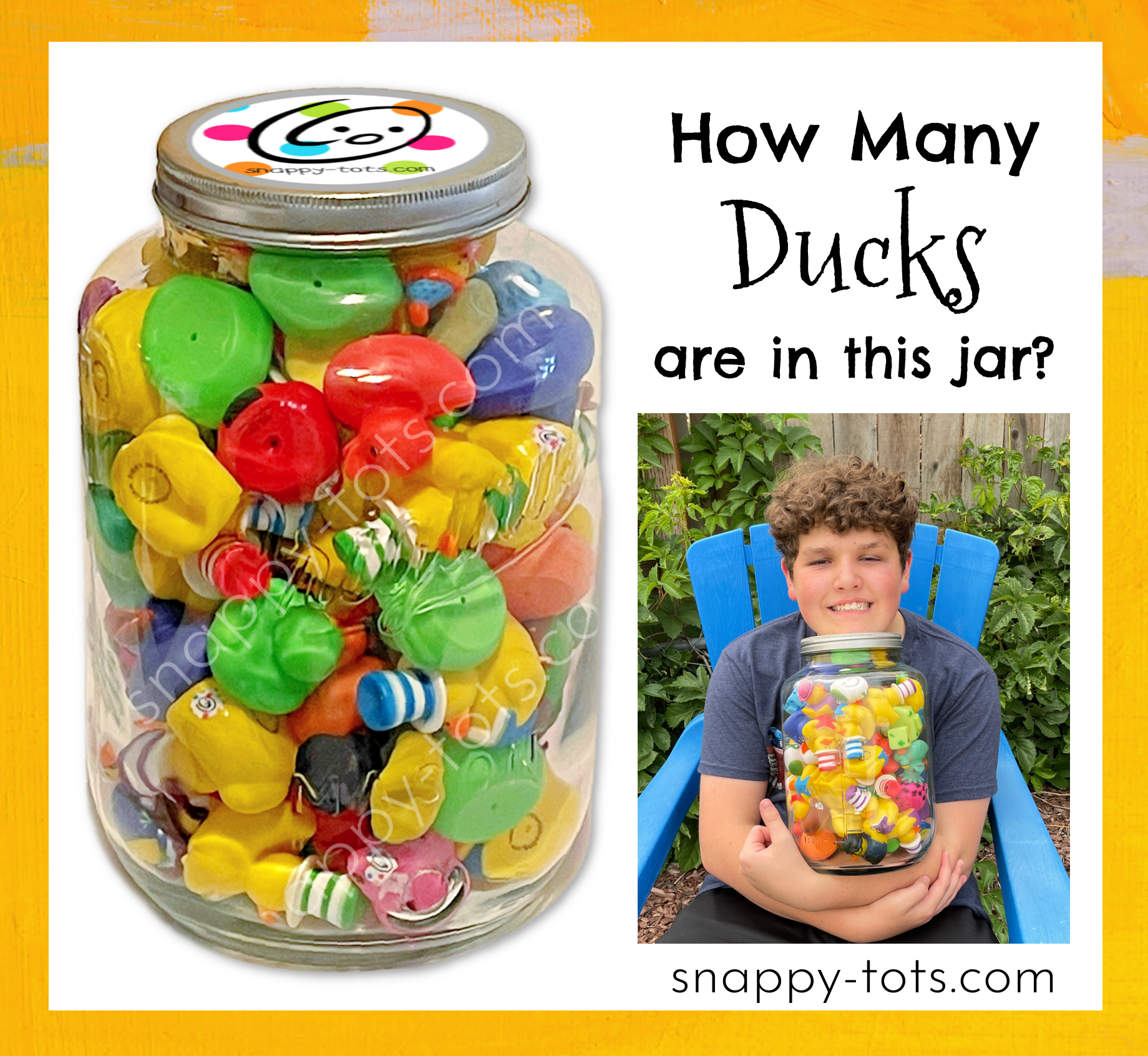 Prize: 2 winners will be signed up for the duck event plus get to choose a friend to get one too (4 winners total). If you win and already signed up I will refund your money.
If you live outside the continental US you can still enter. If you win you will receive the event pattern.
How to enter: Comment below and let us know how many ducks are in the jar. This giveaway closes 8/14/21.
** Please allow up to 48 hours for your comment to show up below. We have to approve each comment to help cut down on spam. **
Winners: 2 people who guess closest to the total will win. If more than 2 people guess the exact amount the 2 winners will be randomly chosen from those people.
Good luck and THANK YOU for being happy, awesome, imaginative people.
How To Sign Up For The Duck Event
Want to make sure you get signed up for the event? You can totally sign up now and if you win I will refund your money. SIGN UP HERE.