This spring I had a mini-event and we created whimsical snappylands for gnomes, gardeners, and fairies to life.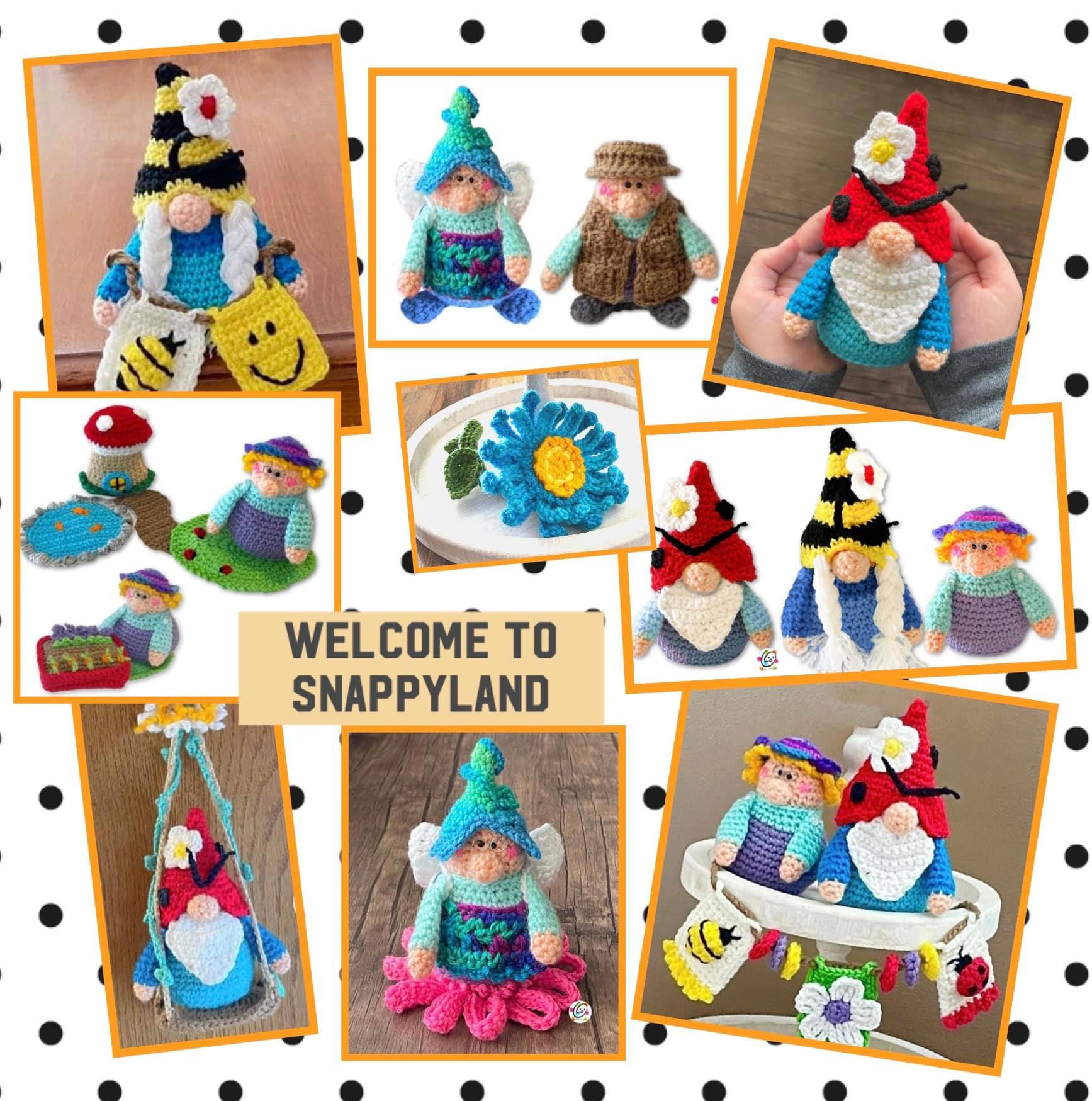 These patterns were sold as part of the event and aren't currently available, but will be soon.
Let's Visit Some Snappylands
I thought it would be fun to have a "show-and-tell" so we can all enjoy the things some made during the event. I asked each one to add a little description. I hope you will enjoy these as much as I do. Everyone that shared a photo by the due date will receive a snappy pattern of their choice.
If you sent in a picture and do not see it below please send me an email.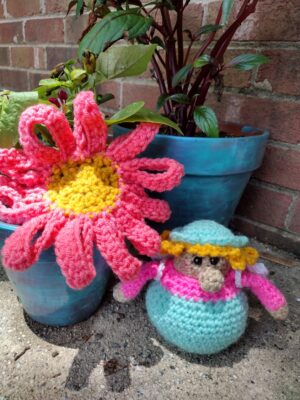 By Stephanie Nelson
This is Petunia. She spends her days playing with her fairy wings and dancing around the humans' flower pots!
By Debbie Glover
This is my snappy gnome village. They work together as a family.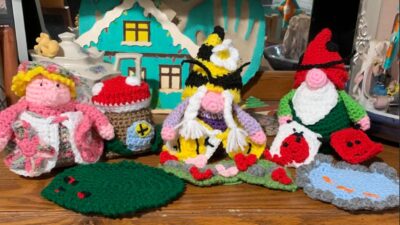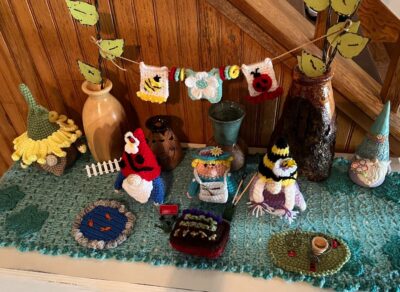 By Cindy Razey
Snappyland Gnomes are a wonderful addition to my gnome collection. I have a love for all things gnome.
By Linda Parrish
We worked on flower garden and gathering wood for a campfire over the long weekend ! Linda just rode the lawnmower and didn't get any crocheting done ! We are waiting for a pool ! Lol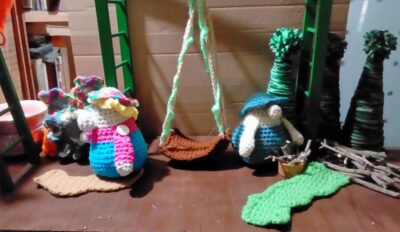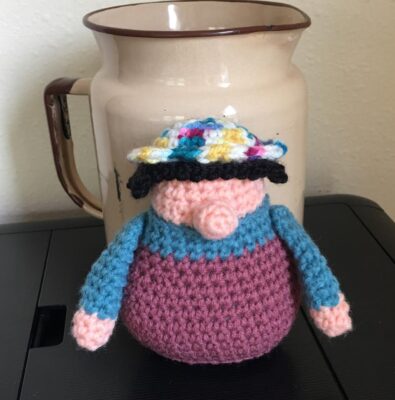 By Stephanie Robinson
She was fun to make and keeps me company on the end table!
By Hollyanne Brady
Violet our garden fairy, is waiting patiently for some new friends to join her this summer. She is excited to see what summer adventures await!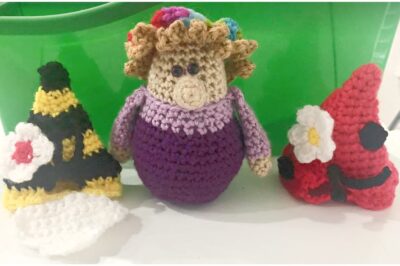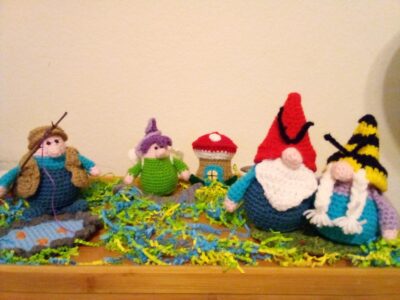 By Cheryl Estok
Lester is patiently waiting for a nibble while his little sister, Clara, uses her imagination to be a fairy with a fairy mushroom house. Their parents, Wilbert and Charlotte, walk hand in hand through the rest of the field, enjoying some peaceful moments.