One of my original patterns, the Spider Legs Beanie, has been updated to my new format and a ladybug has been included. Isn't she awesome? One of my testers, Shaunna Hallsson, retested the pattern and made her by adding parts from other snappy designs. She did an amazing job! The ladybug version has been added to the pattern and I gave it a new name.
Click Bug Beanie to purchase or add ot your Ravelry favorites.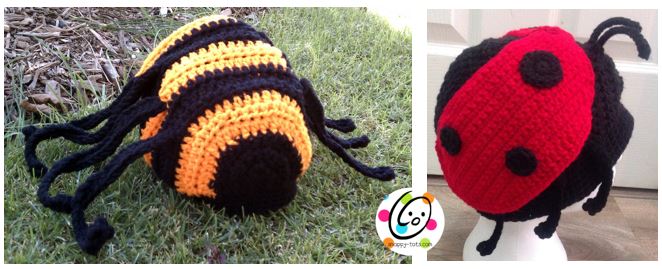 HUGE thank you to Shaunna Hallsson for the wonderful ladybug sample. It is so dang cute.
Materials
Yarn: worsted weight in choice of colors
Spider sample: orange, black
Ladybug sample: red, black
Hooks: G, H, I
Misc: yarn needle
Gauge: 4 inches = 13 hdc and 9 rows
Sizes: toddler – adult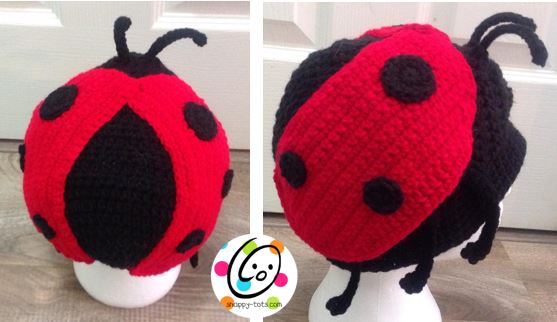 Click HERE to add the pattern to your Ravelry favorites and for purchase.
---
Each week different patterns are on sale. Please CLICK HERE to check out this week's and save over 50% on each pattern.