Thanksgiving is like a giant dam that needs to be reinforced each year. I bet years ago the beavers' union gave up and offered a full surrender, not being able to hold the giant mass known as "Christmas" back any longer. No, this calls for a giant concrete one. A friend shared this graphic and I LOVE it!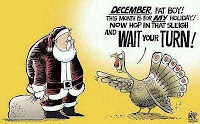 So, in honor of the turkey, I will celebrate fall.
Decorate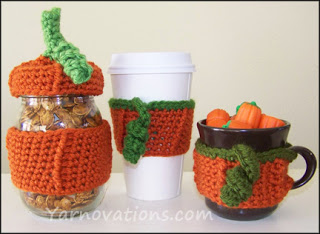 Coffee cozies are always a must this time of year. This pumpkin set from Yarnovations is so cute.I love the "lid" for the jar too. There are tons of "mixes in a jar" recipes (see below) to put inside instead of pumpkin seeds.
Delight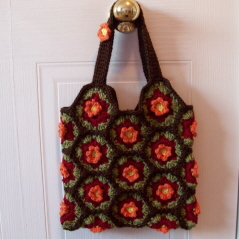 I am usually not a fan of fall colors because I miss the bright and cheeriness that is lacking, but this Hexagon Fall Flower Tote by "Crochet N Crafts" is a gorgeous combination. The pieces could be assembled as a centerpiece or pillow too.
Delish
Delovely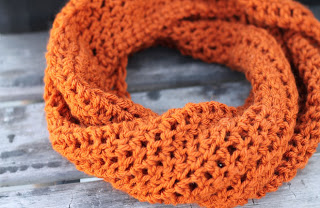 Cowls are really popular right now and a beautiful way to stay warm. Love the color, love the pic, love that it's a free pattern (from Parent Pretty).
Deliver


Have you started planning who will cook your turkey this year? 
Grab my
Cooked Turkey hat pattern
for only $1.99 til Thanksgiving. Take a look at pictures people have uploaded while you are there. They are AWESOME. Two thumbs (or wings) up!