Last month I received an awesome package in the mail. A wonderful lady, Nancy Gambill, sent me some fun things including these dishcloths. It is her own pattern and she generously gave me permission to share it with you.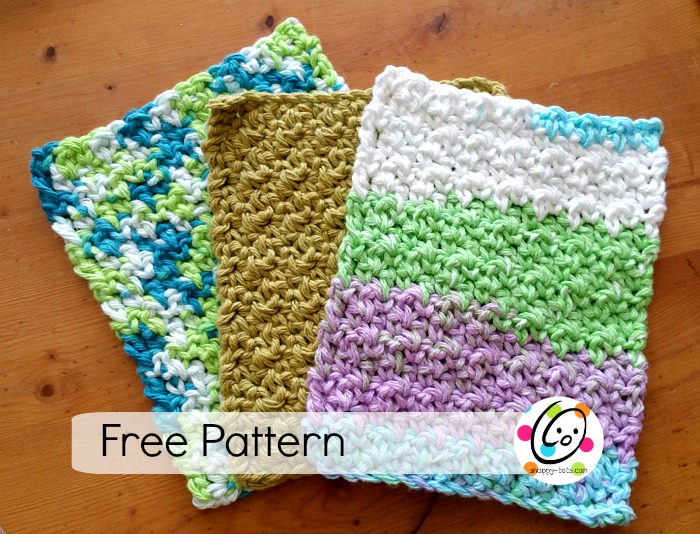 Nubby Dishcloth
By Nancy Gambill
Materials
Peaches & Cream Cotton
H Hook
Chain 19
1. SC in 2nd chain from the hook. SC BLO in next 16 sc. SC in last chain. Ch 1, turn.
Note: working in the BLO of a chain is referring to working in the spine. Crochet Spot has a great tutorial on this technique. Click HERE.
2. SC in 1st stitch, DC in next stitch. (Last stitch should be a DC). Ch 1, turn.
3. Repeat row 2 until dishcloth is desired height, 6 inches in sample. Approximately 20 rows. Do not "ch 1, turn" after last row.
4. Cut yarn leaving 3″ tail. Weave in ends.
---