Every year I look forward to participating in the Crochet Cancer Challenge hosted by Sweet Potato 3.
It is heartwarming to see how many people get involved in this event, making beanies for those experiencing and affected by cancer. Scroll down for more information about this month-long event.
My Beanie Contribution And Meaning
My "Day to Day Beanie" acknowledges the wide range of daily emotions a cancer scare or diagnosis might cause.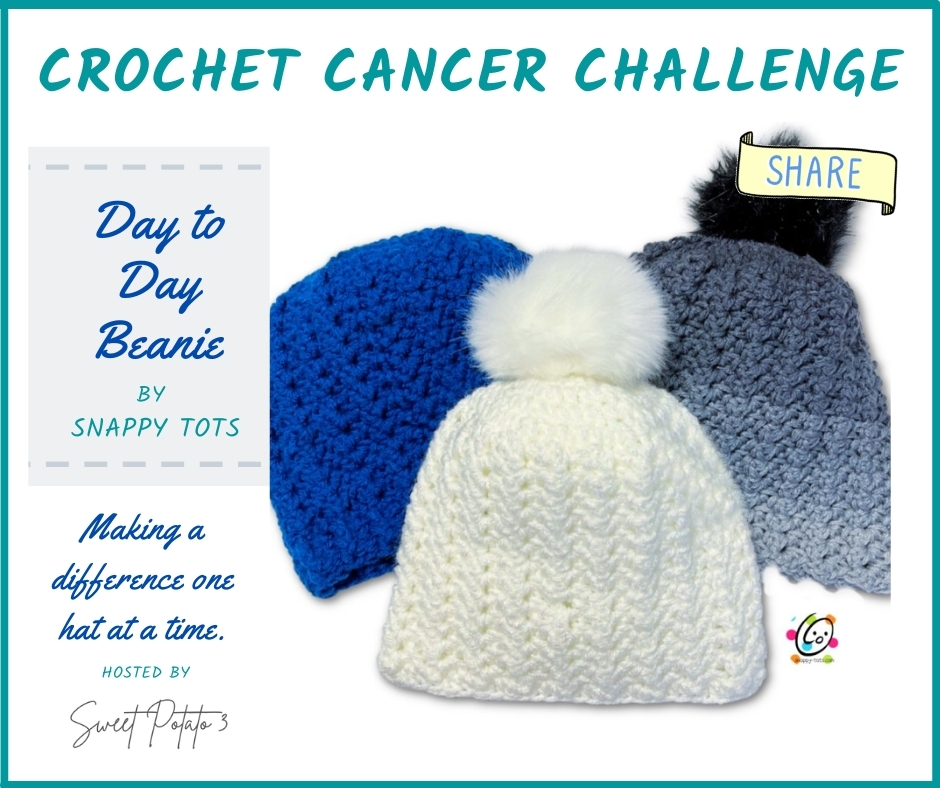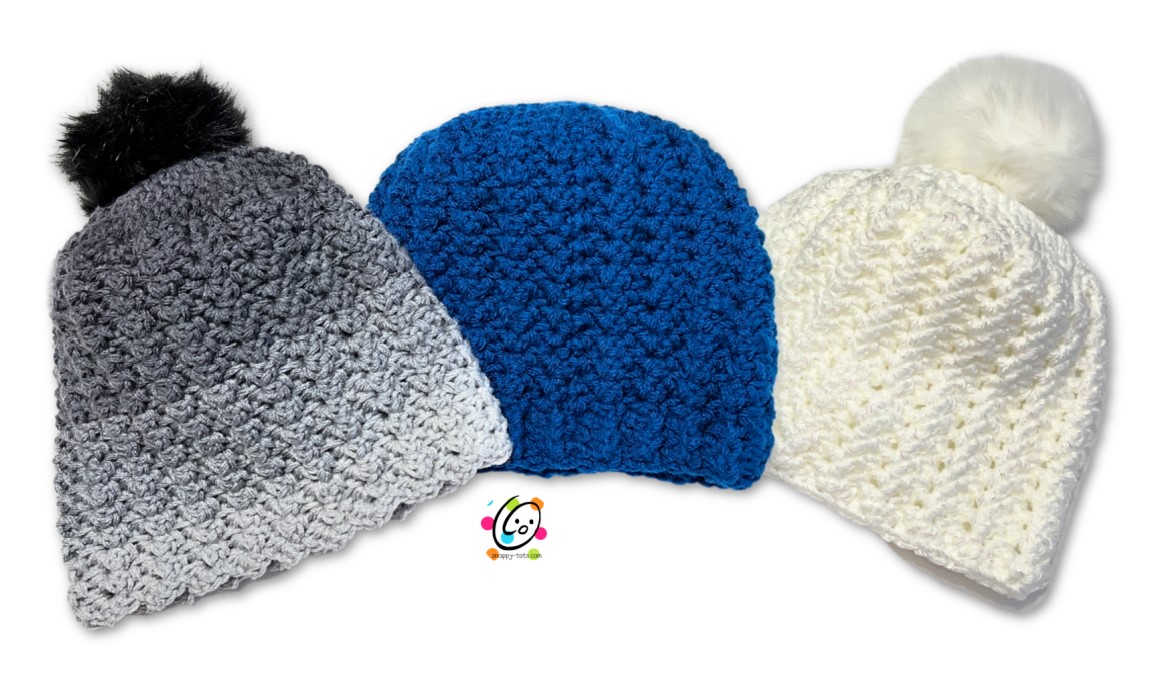 Unfortunately, so many are affected by cancer and over the years we have known many in our crochet community who have gone through this battle. Sadly, we have also lost many friends. In the past, I have dedicated my yearly contribution to someone. This year has a more personal meaning and a slightly different way of looking at this event.
For the past few years, a close family member has been experiencing breathing problems. We have watched her life go from a VERY hard-working person to spending most of her day in a chair unable to do much or leave the house. She has seen numerous doctors and specialists. I have worried about lung cancer, so when a dr suggested a biopsy early this past summer I wondered if that was the concern.
I had the wonderful opportunity to take her to her dr appointments. I say "wonderful" because I loved the time we spent together. Not the reason, but the time. When I found out her appointments were at the Huntsman Cancer Institute (in Salt Lake City, UT), my fears of cancer grew. EVERY SINGLE PERSON we came in contact with during her visits, surgery, and recovery was amazing. From the medical staff to the foodservice employees to the volunteers, we were thankful for their kind hearts.
Luckily, she does not have cancer. It is still uncertain what is causing these problems.
The whole experience gave me a very small glimpse of what so many go through during the cancer scare. We were surrounded by people going through this and the pain, concern, and fear on so many faces really left an imprint on me.
About The Design
When designing this hat, I used a stitch from a previous hat that reminds me of ladders or things stacked on each other. Ladders for climbing up and relying on those around you to build the much-needed strength to overcome.
The first sample was white, the color of lung cancer.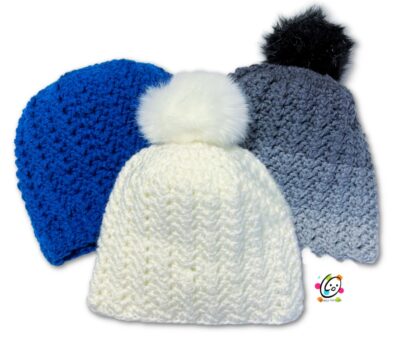 The person's favorite color is black so I did one sample out of Red Heart With Love Ombre in Anthracite. I also wanted to make one in a pop of color because colorful things brighten my day and hopefully would other people's too.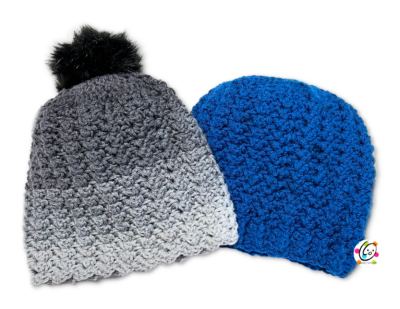 Day By Day Crochet Pattern
The pattern includes sizes for children ages 5-10 Years and Teen/Adult. There are also 3 different options for finishing the bottom edge; A rippled edge (ombre version), a ribbed edge (blue version), and a flat edge (white version).
The downloadable pdf crochet pattern is available to purchase: "Day to Day Beanie".
---
The Crochet Cancer Challenge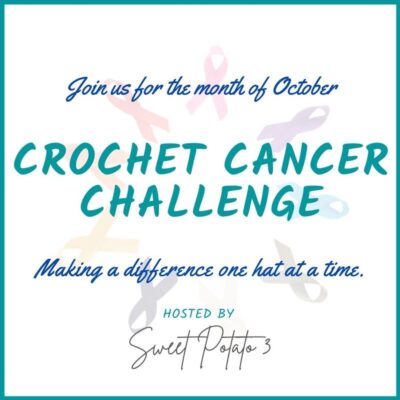 For more information about the Crochet Cancer Challenge please visit the links below: