I set out this year to make new scrubbies each week. Here are the first 20 free crochet patterns. Some are new designs from me and others are by favorite designers. All are great and easy patterns.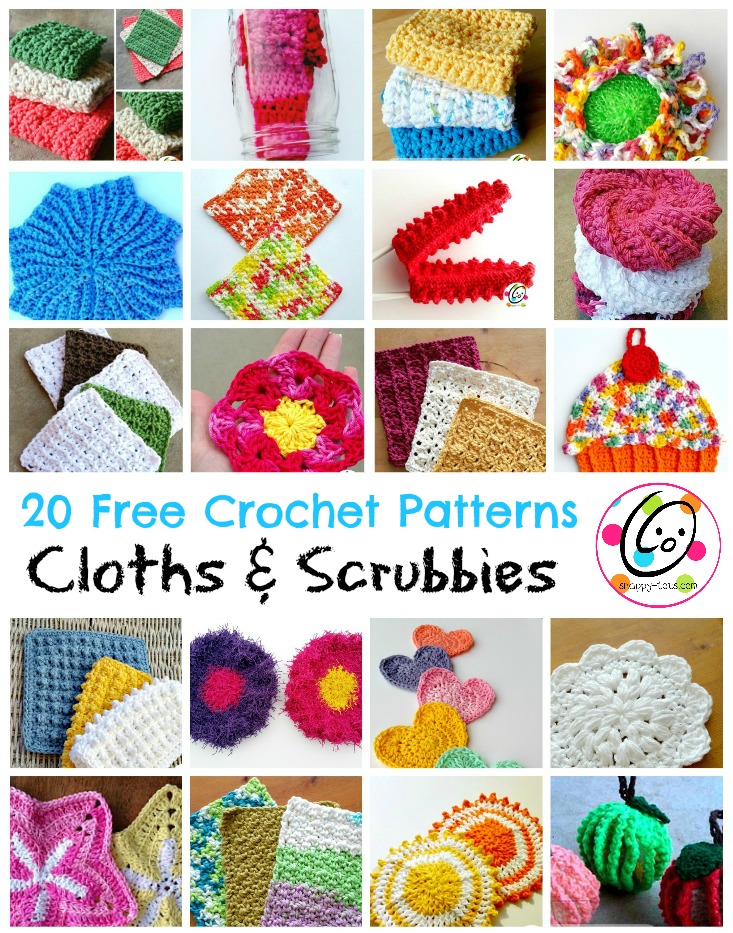 Patterns
Click the photos below for each pattern.
Keep following my weekly scrubby adventure by subscribing to this blog at the top of the page.
---
All featured scrubbie patterns will be on the Snappy Tots "DIY cleaning & Organizing" Board.
Follow other snappy boards for gift making ideas and random quirkiness! Here are a few: Rocking Out The Projects, Gifts to crochet/make