Our  "Countdown to Christmas Calendar" wouldn't be complete without angels. The first is made from a pattern by Kim Guzman. It is so quick and easy to make.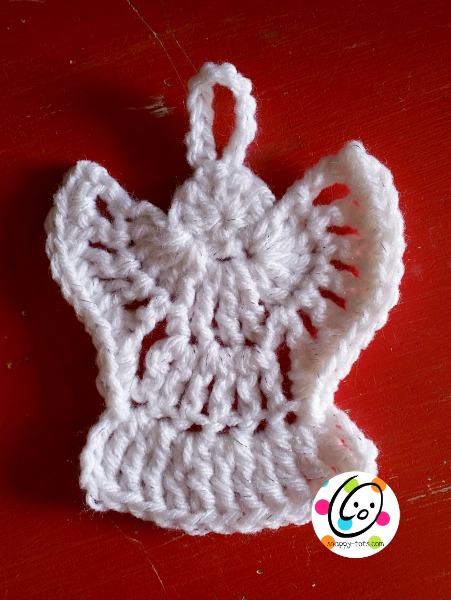 This is another one of those that can be used for so many things as well as our calendar. It is lovely as an applique on beanies, scarves and tied on packages.
MATERIALS
Yarn: Ww in white or color of choice
Crochet Hook: H, the pattern calls for a different size hook, but I chose an H hook to create the size angel I wanted for the calendar.
Miscellaneous: Yarn needle
Directions: Follow directions for making "Angel Pin" by Kim Guzman. NOTE: This link has been updated. I apologize for the link not working earlier. I was unaware the link had changed recently.
Hanger: With G hook and white yarn, sl st in a stitch at top of angel. Ch 15, sl st in same st on angel. Finish off and weave in ends.