This past fall my sister in law had her 3rd baby. I was honored when she asked if I would make a baby blessing dress. I knew just where to turn! Crafting Friends makes beautiful dresses for little girls and since my little girl is 23 I haven't had the chance to make one. We chose the Snap Dragon Dress.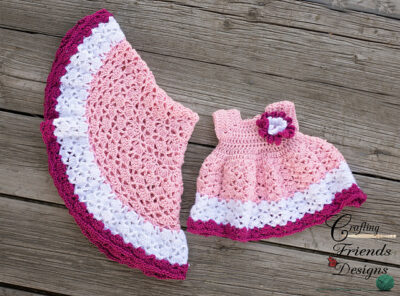 Since she would be wearing it in November it needed sleeves. Kate (Crafting Friends) was AMAZING and whipped up a pattern for the sleeves. They made the dress perfect!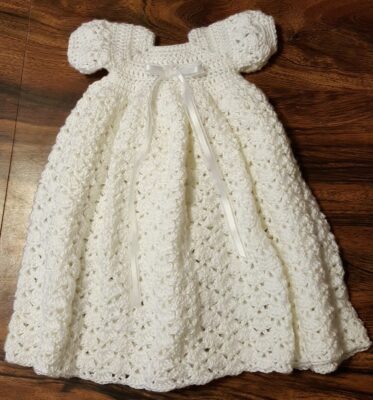 We left early in the morning to deliver the dress. I wanted to add a little something and the only place open was Walmart. I grabbed a couple ribbons and little fufu flowers. I quickly sewed them on with a needle and thread (luckily we had a 2 hour drive). I think they added a nice touch.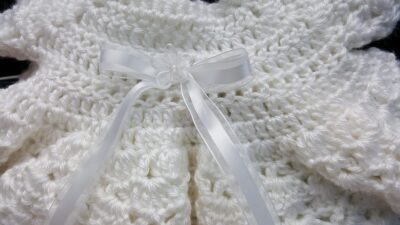 Mom was happy and baby Elsie was even more beautiful.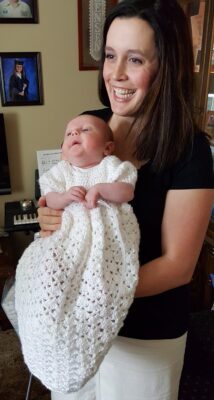 Thanks to Kate of Crafting Friends for helping but especially for creating well written crochet patterns. It makes a HUGE difference to be able to just crochet without having to decipher or try and fix a pattern. I didn't have much time to work on this and it was a wonderful experience from start to finish.
On my "to make" list is this wonderful tree skirt (pattern by Crafting Friends). I would love to make one for each of my adult kids.