We are getting down to the end of the year and I have been searching for some cloths I haven't seen before for our weekly scrubbies. I really like how this cloth has a border added…nice touch. My yarn is kind of distracting and doesn't show the textured as well as the original one, but it used up some I had and I am sure it will clean just as well.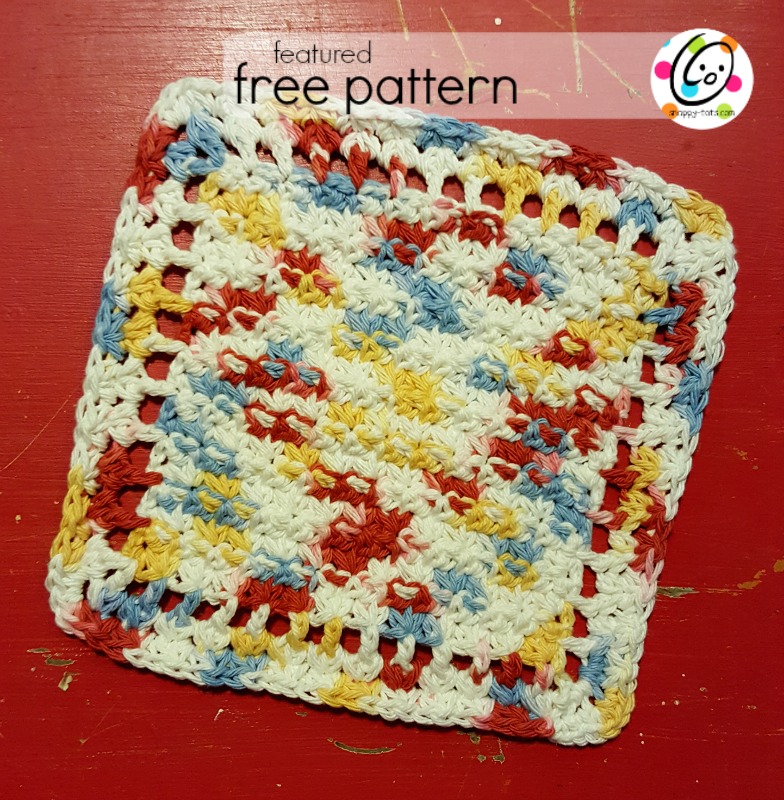 Little Starburst Dishcloth
by Blooming Patterns
Materials
Cotton yarn in choice of color (s)
H Crochet Hook
Yarn needle for weaving in ends.
Click HERE for the pattern from Blooming Patterns.
Note: I kind of struggled with the border so I kind of winged it to get it to lay flat.
---
As part of my quest to work on gifts throughout the year I will be sharing a different scrubbie pattern each week throughout 2015. See all of the patterns HERE.
All featured scrubbie patterns will be on the "DIY cleaning & Organizing" Board.
Follow other snappy boards for gift making ideas and random quirkiness! Here are a few: Rocking Out The Projects, Gifts to crochet/make