My daughter loves pandas and has always used a slouchy back pack thing for her purse. I thought it would be fun to make her a panda to use instead. Isn't it cute? It can also be made into a stuffed animal. I used fuzzy yarns but it is very cute out of regular acrylic yarn too.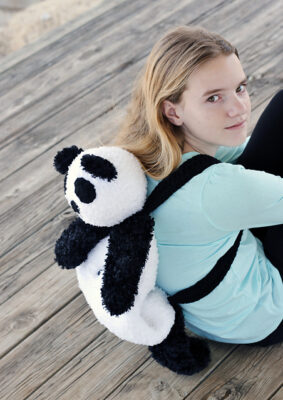 Thanks to Charlene Phillips and her daughter for these amazing pix!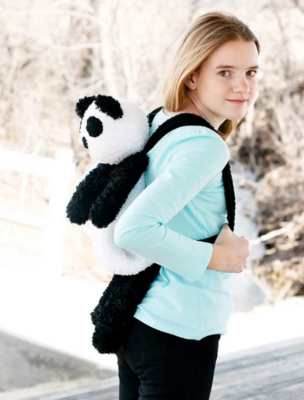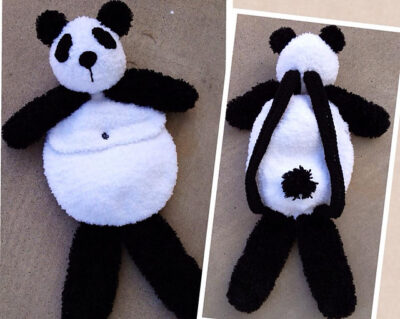 Parker Panda Pack
INFO: This is a large design which can be made as a stuffed animal or backpack with stuffed arms, head and legs.
SKILL LEVEL: Basic crochet skills needed
MATERIALS: Novelty yarn, such as Lion Brand Fun Fur or Bernat Boa, worsted weight yarn.
INSTRUCTIONS INCLUDED IN PATTERN: Stuffy and backpack
SIZES: 28″ long