I always try to come up with creative things for my teenager to do during summer. A couple of years ago we bought him a nice camera so I thought I would have him do a type of photo scavenger hunt. I hope you will join us too! You can use ANY camera. I will be using the camera on my phone.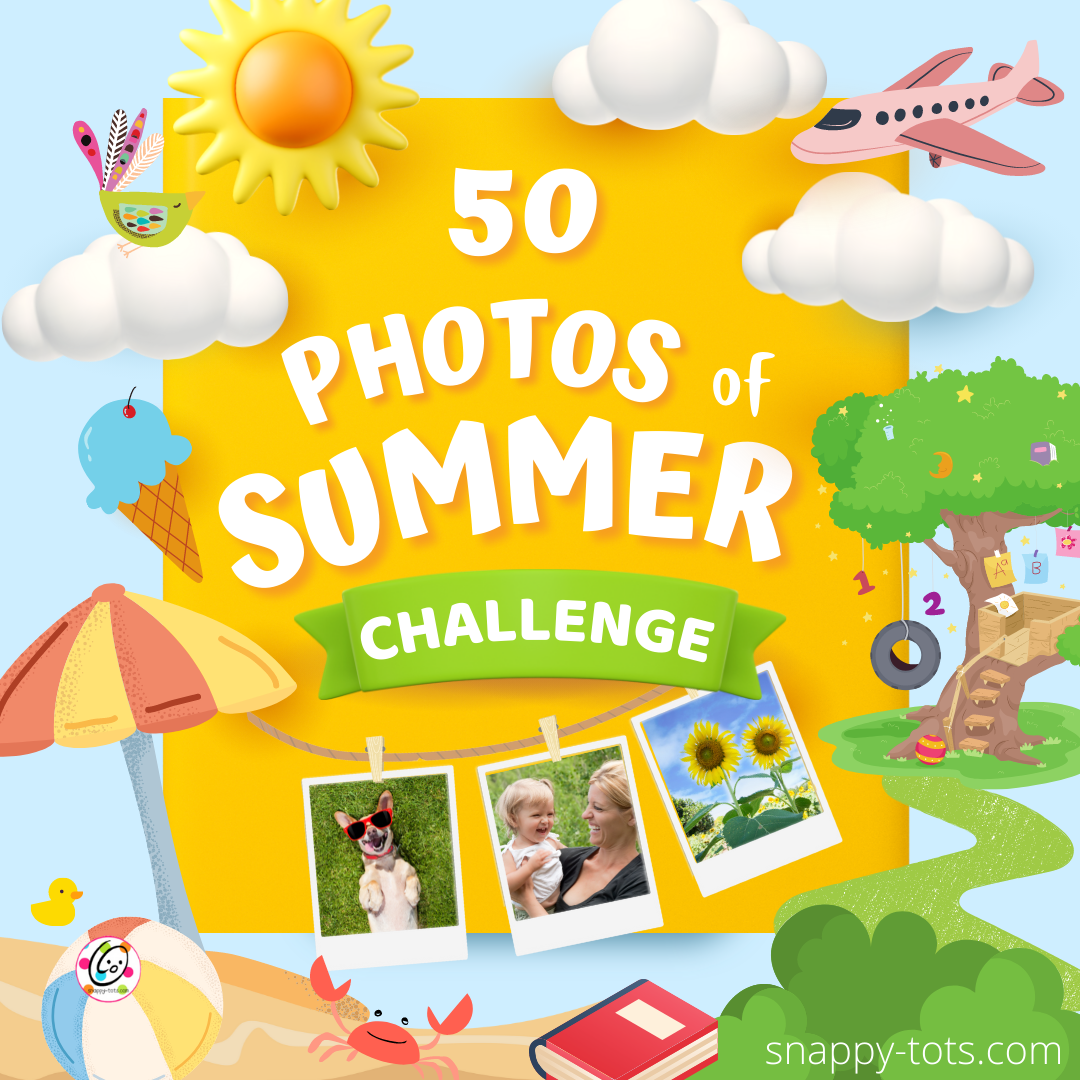 My online friends in our "snappy friends" facebook group helped create this list. I made this so you can do a few at a time or one per day instead of giving each one a specific date. Let's face it, schedules go out the window during the summer, right?
All of these can be done by anyone old enough to take a picture, no matter where you live. Don't like bugs and spiders? How about drawing a nice bug and taking a picture of that?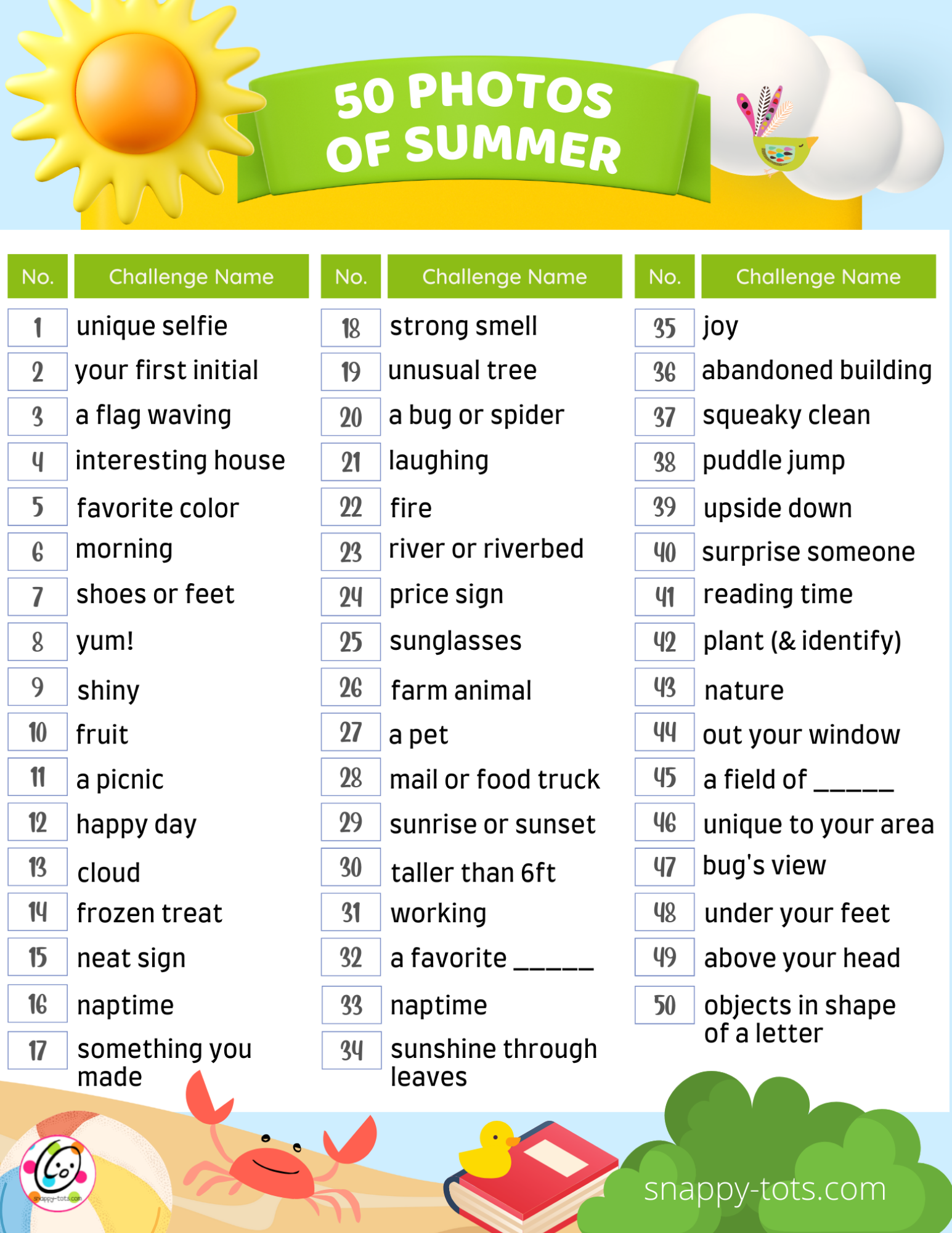 Start The Quest
I hope you will get your family and friends involved. The most important part: ENJOY the experiences, find peaceful, memorable moments to remember.
What do you need to do and what supplies do you need? Print the list (below) or save it to your phone. Grab a camera or your phone, snap a pic, cross it off and that's it. Try to get all 50 pix taken during summer (Summer 2023 begins Wednesday, June 21).
PLEASE share your pix online and include #50photosofsummer and #snappytots so we can share in your adventure too!
Get the list to print or for your phone
Phones: I've created a google sheet for you to use to keep track of these on your phone. CLICK HERE and then it will ask you if you want to make a copy. Of course you do! IMPORTANT: Close that and open your Google Sheets app. It will be there and you will be able to edit, even add extra check list columns, one for each family member if you want. You could even share that new sheet with family memebers.
Print: Choose one of the following checklists to print: Printer Friendly black and white | Full Color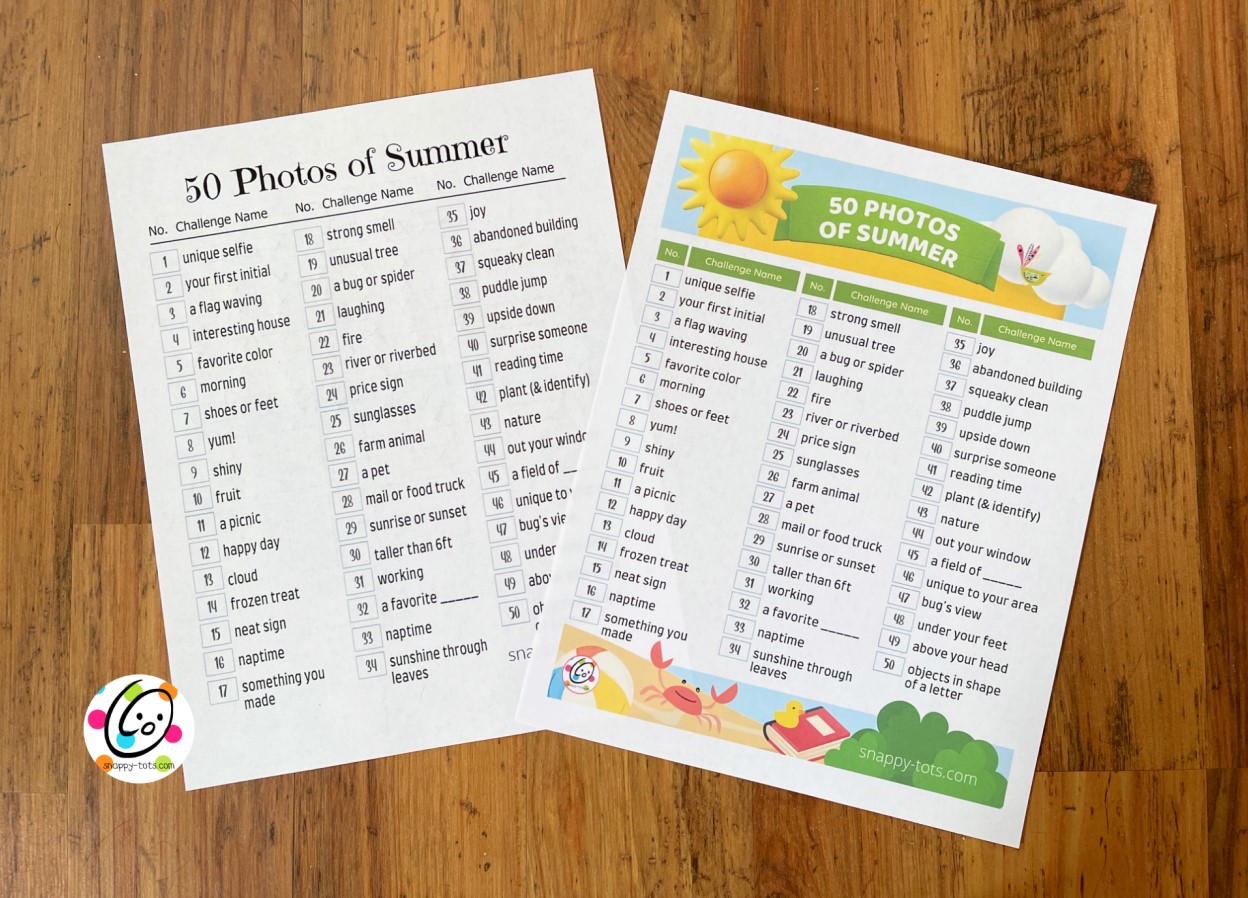 More Ways To Use The List
This list could be used for many things:
Start a sketchbook and use the ideas for a daily drawing.
Set up a free blog and learn how to make a post, add a picture, and encourage a description or journal entry.
Include older family members by sharing your pictures or asking them for suggestions.
Choose a reward for when you finish a column and when you finish the whole list.
Pin To Save For Later