This week's scrubbie was made to match the "Scalloped Edge Cloth". I love this stitch and look it creates.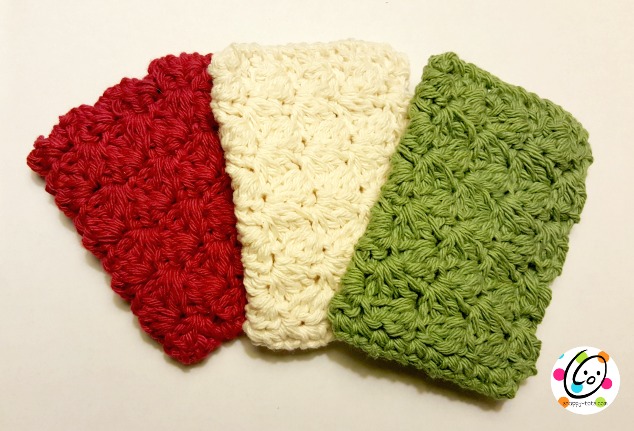 Scalloped Scrubbers
by Heidi Yates
Please click here to add this to your Ravelry favorites.
Materials
Cotton yarn in choice of color (s)
Crochet Hook: H
Yarn needle for weaving in ends.
Size: 5″ x 3.25″
Directions
With H hook, ch 25, sc in 2nd ch from hook and in ea ch across. (24sts)
Ch 2, turn, sk 2, (sc, hdc, dc) in next st, repeat to end of row.
3-10. Repeat step 2.
Ch 1, turn, sc in each st to end of row. Finish off and weave in ends.
Fold cloth in half, matching beginning and ending rows. Attach matching yarn to one side, next to the fold. With yarn needle, sew side together. For the scalloped edge, sew the layers together approximately 1/2″ from edge as shown in photo below. Sew remaining side layers together and secure yarn.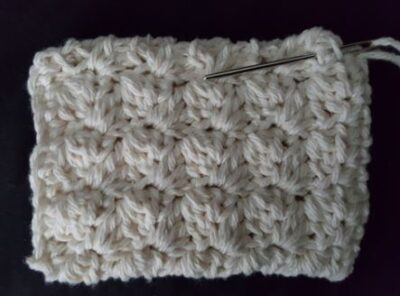 If you like this pattern, try the cloth to match. The two make a nice set.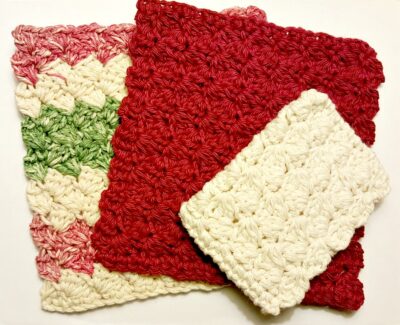 ---
As part of my quest to work on gifts throughout the year I will be sharing a different scrubbie pattern each week throughout 2015. See all of the patterns HERE.
All featured scrubbie patterns will be on the "DIY cleaning & Organizing" Board.
Follow other snappy boards for gift making ideas and random quirkiness! Here are a few: Rocking Out The Projects, Gifts to crochet/make