It's getting close to Valentine's day so I chose a heart shape for our scrubbie of the week. These cute conversation hearts are from my favorite designer, Twinkie Chan. She made an adorable "be mine" banner and the hearts are some of the best I've seen. Aren't they cute?
Each heart is 4″ x 4.5″ and the perfect size for babies and face scrubbies. They would also be cute under a little candle votive cup or picture frame.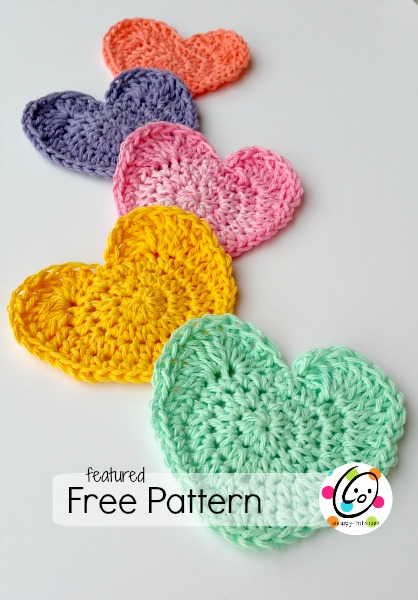 Be Mine Mini Cloths
Click HERE for the pattern. You will need an I hook and cotton yarn.
I whipped up all five hearts in less than an hour. The pattern is well written (all of Twinkie's patterns are AMAZING) and includes a chart in case you prefer those.
---