More awesome scrubbies came in the mail! A few months ago I shared some great cloths I had received from my friend Nancy Gambill of Nacho Mama's Crochet. They were so cute and we ended up making them for WEEK 9 and WEEK 12. Well she has done it again! This time I got cutie patootie slippers and more cloths. Isn't this pink cloth awesome?! Definitely had to be one of our scrubbies of the week.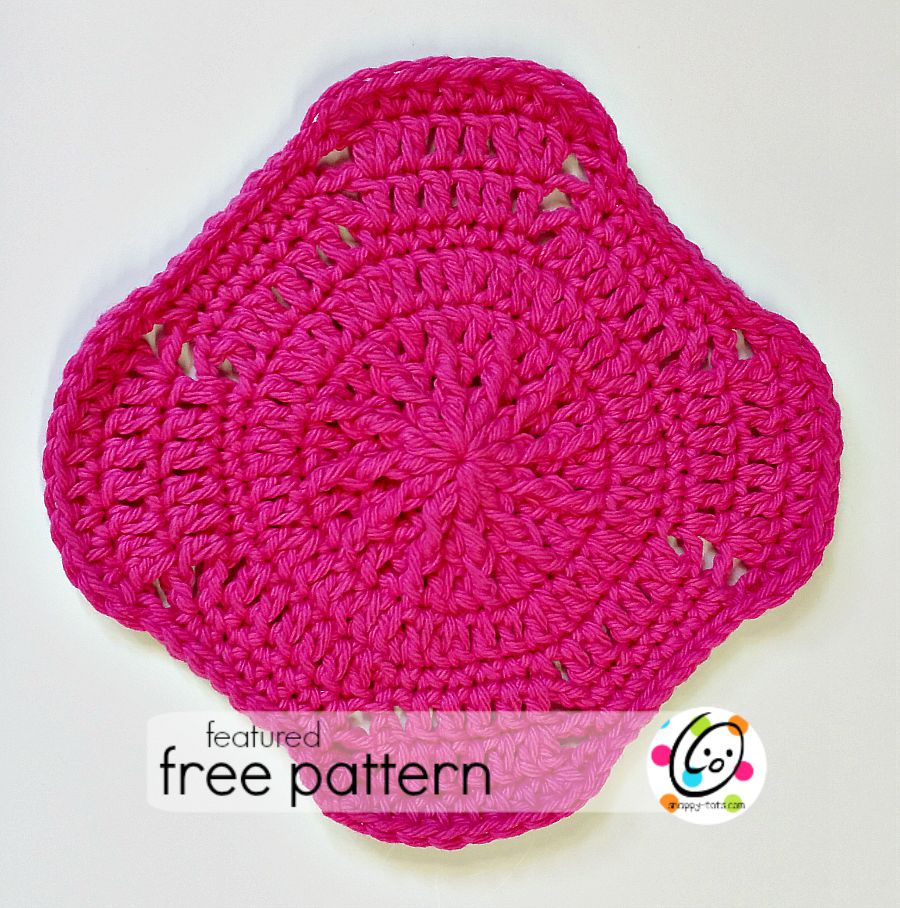 Shape Shifting Dishcloth
by Aurora Suominen
Materials
Cotton yarn in choice of color (s)
H Crochet Hook
Yarn needle for weaving in ends.
Click HERE for the pattern from Aurora Suominen.
She also has a video of this cloth on youtube. You will find the link on the pattern page.
---
As part of my quest to work on gifts throughout the year I will be sharing a different scrubbie pattern each week throughout 2015. See all of the patterns HERE.
All featured scrubbie patterns will be on the "DIY cleaning & Organizing" Board.
Follow other snappy boards for gift making ideas and random quirkiness! Here are a few: Rocking Out The Projects, Gifts to crochet/make