I LOVE hooded scarves. Since my first hooded scarf pattern in 2011, I have made many more. They are snuggly and the perfect thing for cooler weather.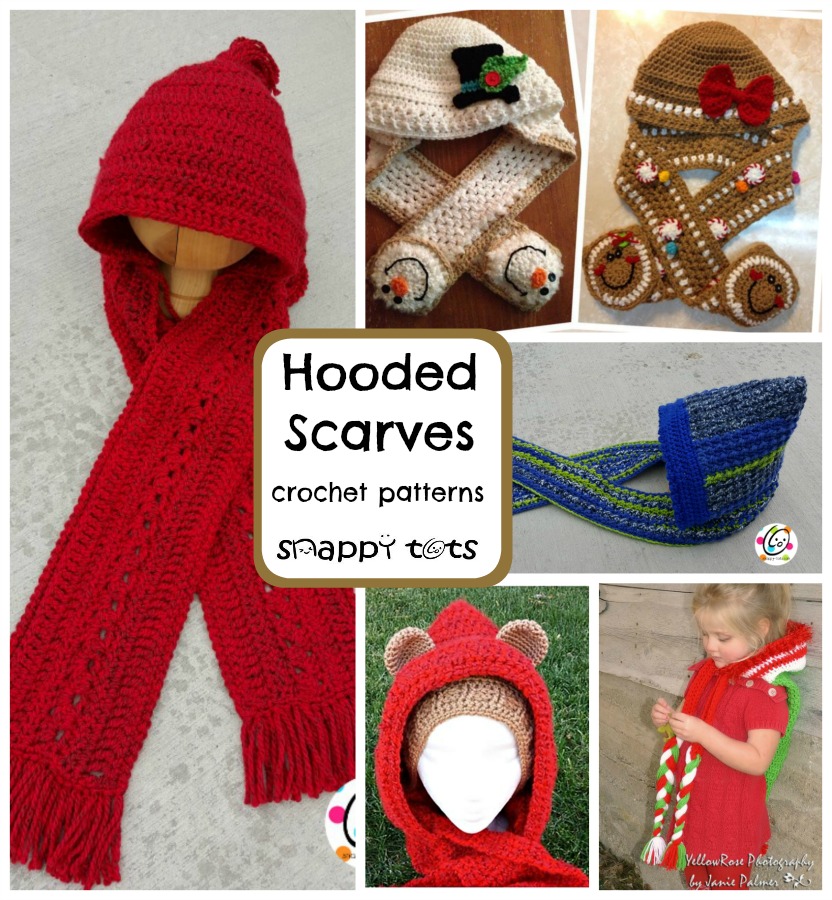 The Patterns
Click on the photos below for more information and to purchase the pattern.
Hooded scarves are great for costumes and a whimsical touch too. See more Snappy Hooded Scarf patterns HERE.