The past two years I have released a special pattern each May for my birth month celebration.
The patterns from 2017 and 2018 are now available for a limited time to get this year's celebration started early. Both patterns are great bags.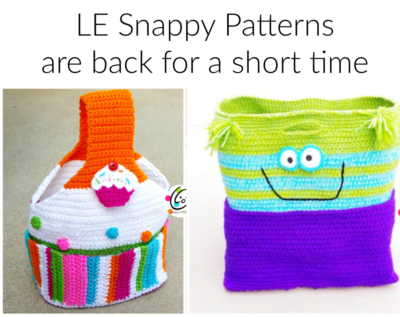 The "L E Snappy Tote" is one of my most favorite designs and is the perfect on-the-go small project bag.
The "Monstrous Tote" was designed to be just that, ONE MONSTROUS TOTE! Strong enough to hold a lot too.
Grab each of these patterns 60% off until 4/30/19. No coupon needed. Discount applied in cart.
What's in store for this year's birth month celebration? Stay tuned!