It's time again for my annual event! Each year, two important birthdays (mine and my business) collide, so we always have a big celebration. This year it is going to be MONSTROUS!
Here is all the info!
The month of July is going to be one big MONSTROUS PARTY in my snappy world. The past couple of years have been kind of crazy for me so now that things have chilled a bit (knock on wood) I'm ready to throw our biggest party ever!
Limited Edition Pattern
Please READ ALL of this post to avoid questions.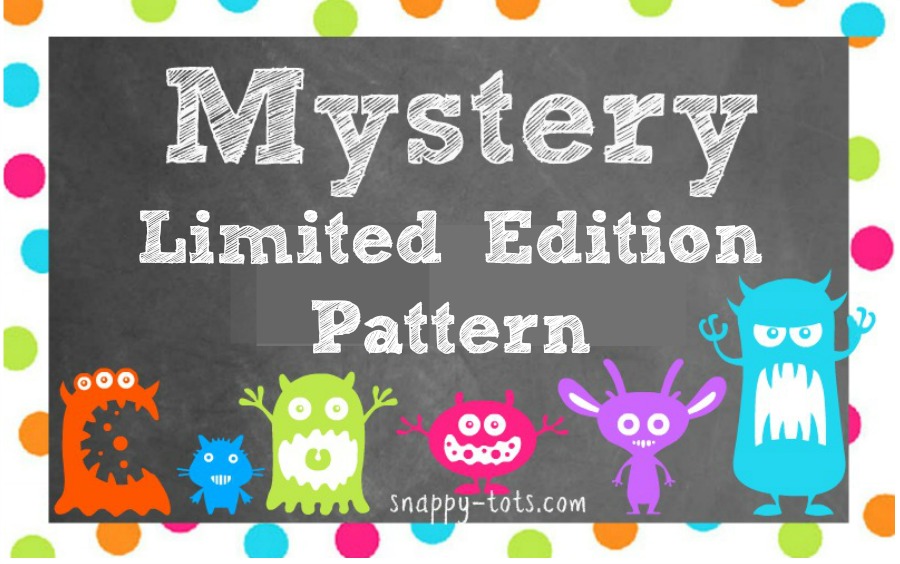 EVERYONE who purchases the pattern will receive the pattern and group access on or shortly before July 1st. Physical packs (no longer available to purchase) will arrive later in July.
CLICK HERE TO BUY THE PATTERN ONLY
---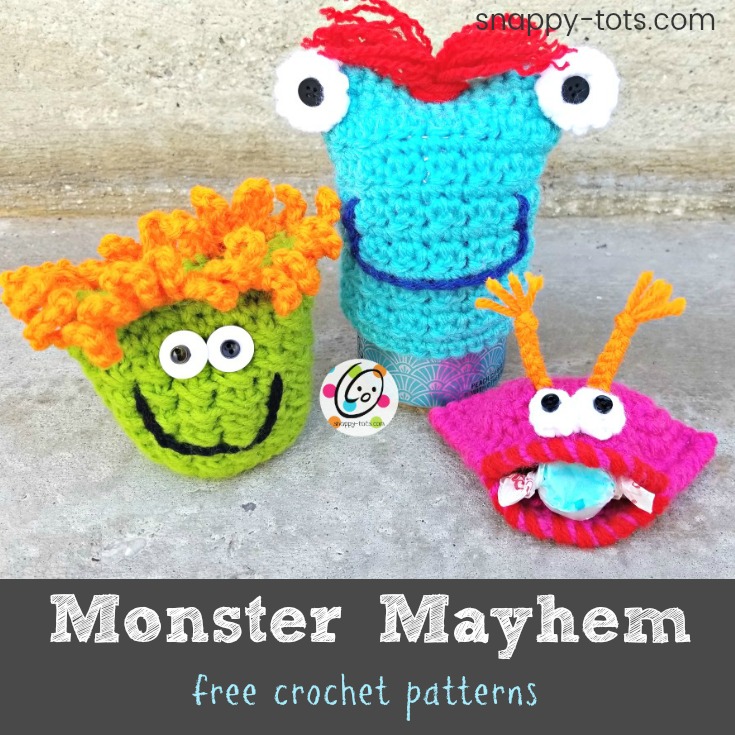 Let's Spread Some Monstrous Happiness!
I hope these three make you smile ? Come join my Monster Mayhem and make some to spread some cheer too.
CLICK HERE For the FREE patterns and info on the challenge
---
Monster Party – ALL OF JULY
The main event starts July 1st.
Here are some of the festivities:
CROCHET PARTY: Open the month of July for those who purchased the "Monster Packs" and Limited Edition Pattern.
On July 1st, a private snappy fb group will be opened for everyone that purchased the mystery pack. Those who purchased will receive an email shortly before July 1st with all the info they need for the group AND their Limited Edition Pattern.
NEW SNAPPY PATTERNS: Each week in July a different MONSTROUS pattern will be released.
MONSTER MAYHEM in full swing! 
So there's the plan! Are you ready? I hope you will come crochet with our peeps!