I've been wanting to try the new Evermore yarns by Red Heart Yarns. A few weeks ago they sent me some yarns to try and I was excited to see two skeins of this beautiful yarn.
I first used a P hook and I really like how it was turning out.
I soon realized I would need a couple more skeins to continue with this hook so I pulled it out and went to a smaller hook. Unfortunately (or lucky for my bank account), the closest stores with this yarn are thirty minutes away and I wanted to get it finished.
I LOVE the look of this stitch and how it turned out with the yarn. It was really fun to make too. If you make one please let me know. I would love to see it.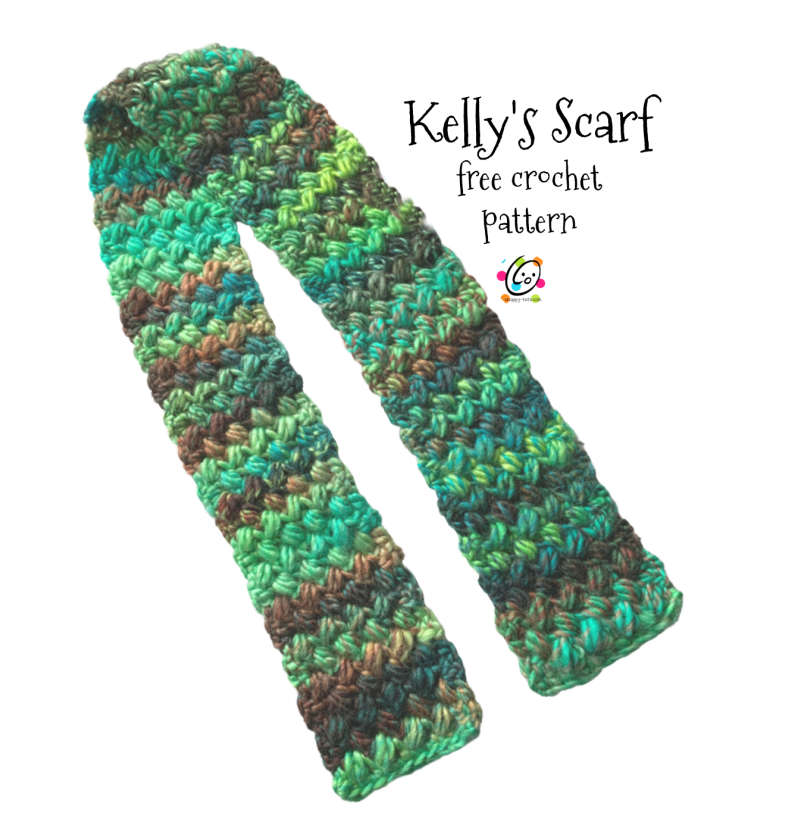 Kelly's Scarf Crochet Pattern
Materials and Details
Special Stitch – Bean Stitch: Insert hook in next st, YO and pull up a loop (2 loops on hook), YO in same stitch and pull up a loop (4 loops on hook), YO in same stitch once more and pull up a loop (6 loops on hook), YO and pull through all 6 loops on hook, ch 1 to complete stitch.
Directions
The sample was made using two skeins of yarn. It is 52″ long. At this length, the ends could be sewn together to create a circle scarf. If left ad a regular scarf I would personally prefer it to be longer. Fringe could be added to the bottom edge as well.
1. With an m/n hook, ch 11, sc in 2nd ch from hook and across. (10sts)
2. Ch 2, turn, hdc in same st, *sk 1, bean st in next st*, repeat until 1 st remains, hdc in last st.
3. Keep repeating step 2 until desired length.
4. When the scarf is desired length, ch 1, turn, sc in each st to end of row. Finish off and weave on ends.
Pin To Save For Later