It's so fun to see when someone enjoys a pattern and creates lots of varieties. Gail Drenzek has made several adorable little bags from the "Loopy Treat Bags". I love the curly q hair she added.
Her minions and turtle variations are such a great idea! How clever.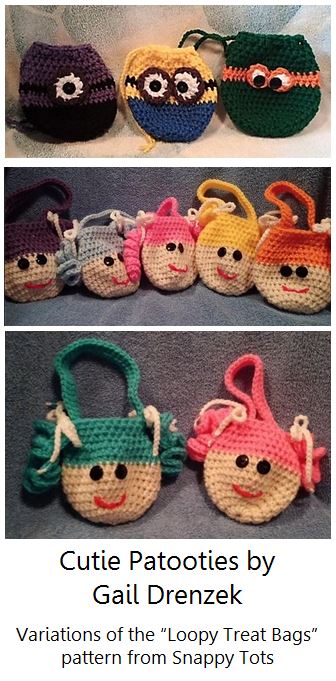 Thanks Gail for sharing your creativity with us and inspiring others.