Do you have a friend that crochets? A gift certificate to my pattern shop makes an awesome $5 gift and can be sent to any email. The recipient gets to choose 4 crochet patterns from my shop (up to $30 value).
TODAY IS THE LAST DAY to purchase gift certificates! Discount packs will not be sold again until May, 2019.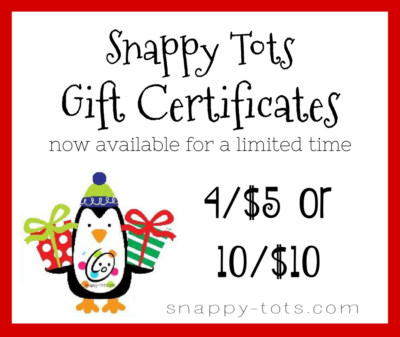 Choose a 4/$5 or 10/$10 and have a festive email with a personalized note from you if sent as a gift (or the code can be sent to yourself 🙂 ).
A code to use for Snappy Tots patterns, current or future releases, will be emailed to the recipient within 48 hours of purchase.